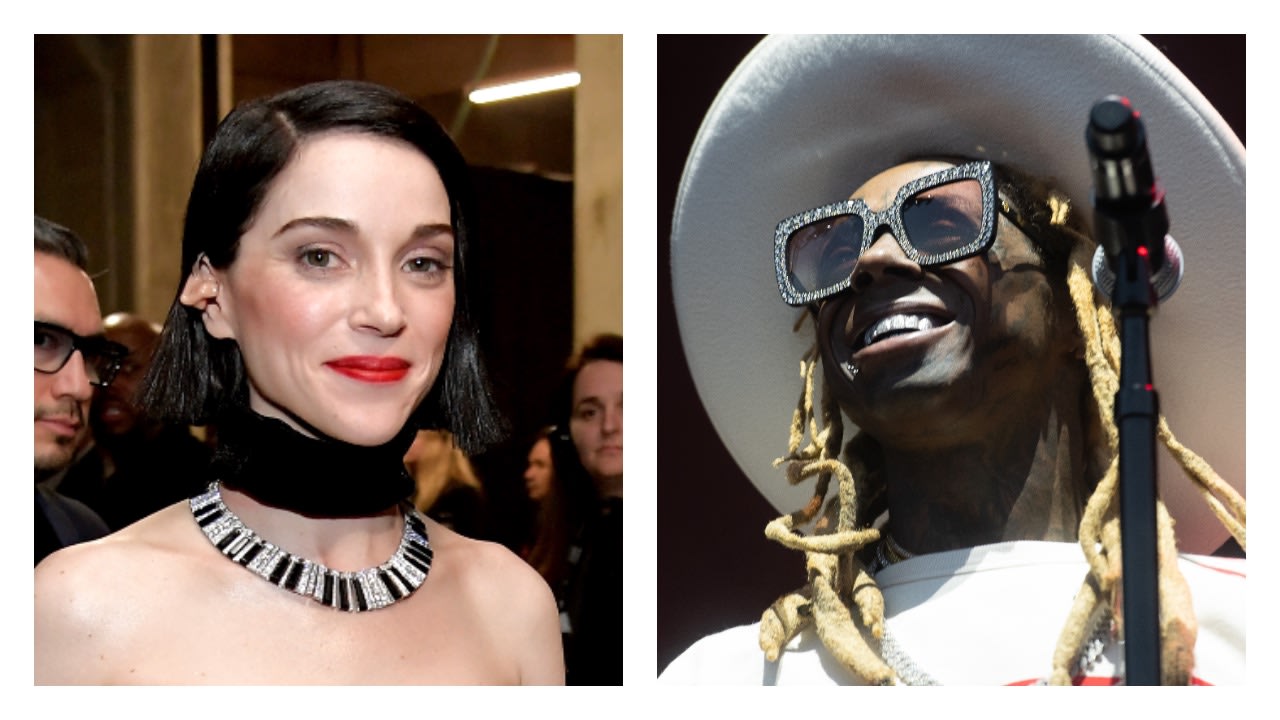 Huge news: Lil Wayne and St. Vincent are actually the same person. At least if we're speaking strictly in astrological terms. A recent discovery made by Twitter user @cbdsoundsystem reveals that Weezy and St. Veezy have nearly identical natal charts. Though they were born a day and many states apart — Dwayne Michael Carter Jr. was born on September 27,1982 in Louisiana while Annie Clark was born on September 28, 1982 in Oklahoma — they share common signs in each planetary placement. Both have Libra suns, both have Aquarius moons, both have Venus in Virgo, both have Mercury in Libra, and so on.
The biggest potential distinction between their astrological personalities could be their rising signs, neither of which can be confirmed until the artists reveal their exact birth times (rising signs change every two hours). Still, the similarities here are striking. Each of their charts is totally dominated by air sign energy: a Libra sun lends itself to charm and humor, while an Aquarius moon tends to signal a unique emotional detachment.
As far as the degrees of separation are concerned, it's unclear as to whether St. Vincent and Lil Wayne have met in person, but in a 2014 interview, she professed admiration for Tunechi, saying, "a lot of music I love has no real relevance to what I do. I like old Country and Western, I love Lil Wayne. My ears are not discriminating, in terms of genre." And we all know Tunechi has a penchant for stadium rock, as evidenced by the whole Rebirth album era, and his tour with blink-182. I guess what I'm trying to say here is that a collaboration seems like the most celestially appropriate thing to do in this situation.