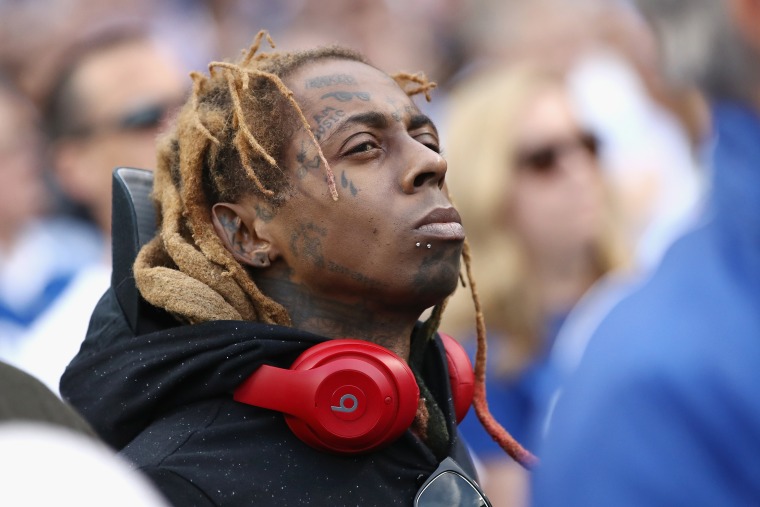 Lil Wayne is, for reasons beyond both my comprehension and apparently his own, currently on tour with legacy pop-punk trio Blink-182. The unlikely jaunt rolled through Bristow, VA last night, where Weezy performed for 20 minutes and then walked off stage telling fans that he might back out of the tour entirely. "Please forgive me," he said, "but I am so not used to performing to a crowd and there's not too many, you know, like still, that's not my swag. I'm not sure how long I'm gonna be able to do this tour. But make some noise for Blink-182 for including me anyway. This might be my last night, though. Let's go!"
He clearly woke up today feeling better about the idea of opening up for a run-through of Enema of the State. "Yesterday was krazy!" he tweeted this morning. "But I want all my fans to know I won't be quitting this tour! I'm having too much fun with my bros blink-182. Bangor,ME See you tomorrow!"
Congratulations to the people of Bangor, ME on their attachment to an exclamation point. Find the rest of Weezy and Blink's tour dates here.