15 matching statement looks to try with your friends this fall
Attendees of Rolling Loud's inaugural New York offshoot wore comfy statement fits that happened to just match with their friends.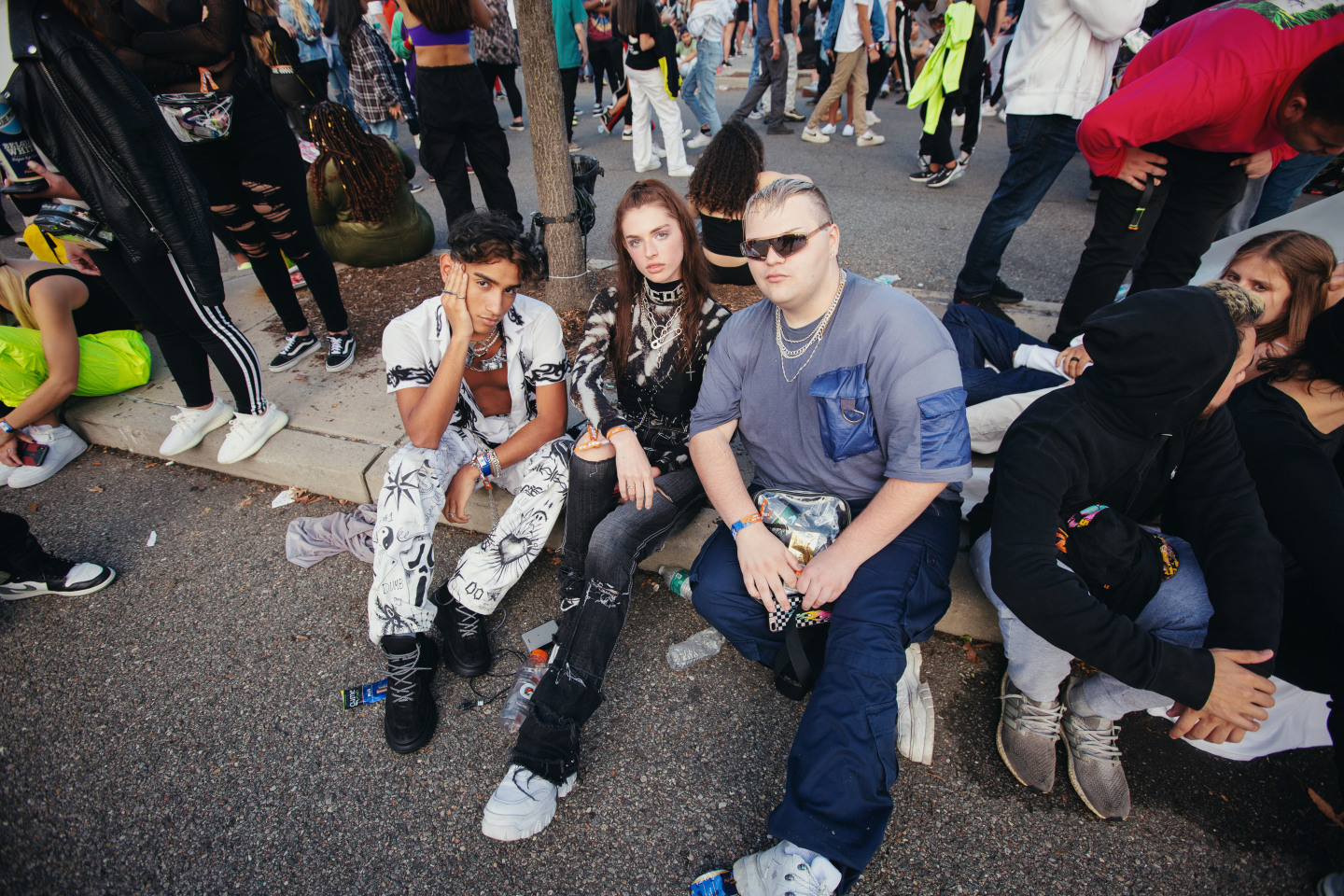 Rolling Loud, Miami's flagship music festival, touched down in New York City this past weekend. A packed two-day event with headlining sets from Future, Migos and Lil Uzi Vert, the event was not without mishaps as the NYPD requested five rappers, including Sheff G and Popsmoke, to be removed from the performance line-up due to "public safety concerns."
Still, amid the drama and cooling fall temperatures, attendees found space to mosh and sing their hearts out, and stunt with their friends. All the friend groups we managed to find seemed to have been dressing on the same wave-length, as if in quiet agreement that it's, actually, cool to match with your friends. Whether it's all-lavender fits, matching Vans and striped long-sleeves, all-primary color tracksuits, or matching graphic trousers, a synchronized squad is undoubtedly a powerful one.