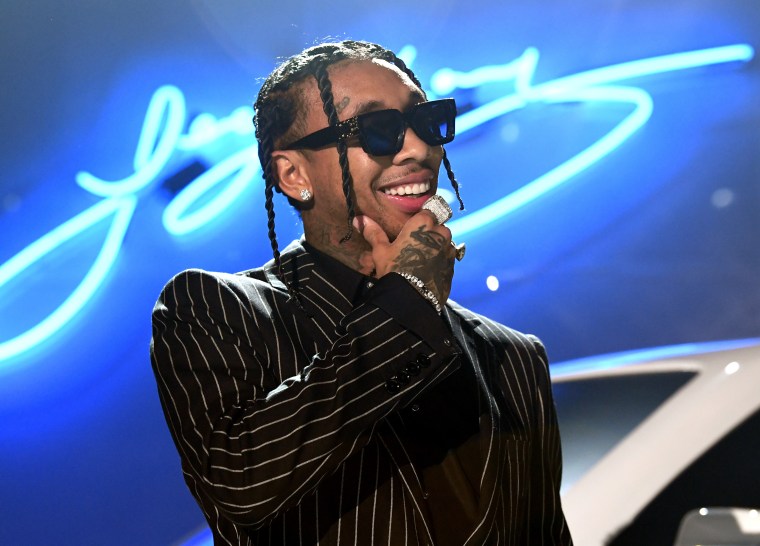 Tyga's resurgent career, a source of ambivalence in the hip-hop community, just got a big boost: on Tuesday, the rapper announced a new multi-million dollar record deal with Columbia Records, a division of Sony Music.
Speaking with Variety, Tyga said his decision was fuelled by a desire to reach new markets. "I have a lot of fans worldwide — in places I've never been like South America, and in places I have been like Asia and Europe. [Sony] can help bring that to a larger scale."
Not too long ago, Tyga was relegated to a rap punchline, known more for his contentious relationships with label Cash Money Records and ex-girlfriend Kylie Jenner than for his string of forgettable releases. Then, something changed in 2018: not long after his album Kyoto bombed, Tyga dropped the Offset-featuring single "Taste." The song peaked at No. 8 on the Billboard Hot 100, and has been streamed nearly a billion times on YouTube. The song became the catalyst for Tyga's resurrected career, a leap in status so undeniable that it even became a meme thanks to Soulja Boy.
Tyga's last album Legendary was released independently via his label Last Kings and EMPIRE. "We've been able to do a lot in a year," Tyga said of his relationship with EMPIRE. ""It was a do-it-yourself motto — learning how to get from point A to point B. Now doing a deal through Columbia, it's like I already know the ropes."
New music from Tyga is promised soon, according to a press release.