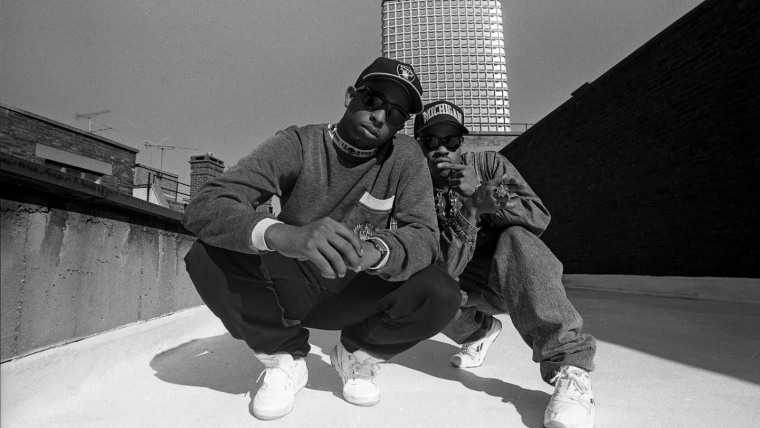 Gang Starr have confirmed they will release new album One Of The Best Yet on November 1. The album is their first since 2003's The Ownerz and the first since the death of founding member Guru in 2010. New song "Bad Name" is streaming below and follows "Family and Loyalty," the J. Cole collaboration which came out last month.
The guest-heavy album also features contributions from Q-Tip, Talib Kweli, Royce Da 5'9", M.O.P. and Jeru The Damaja. All tracks on the record were produced by DJ Premier. A press release states that Premier worked with Guru's ashes atop his production console throughout the recording process. Guru passed away nine years ago from cancer.
One Of The Best Yet tracklist:
"The Sure Shot" (Intro)
"Lights Out" feat. M.O.P.
"Bad Name"
"Hit Man" feat. Q-Tip
"What's Real" feat. Group Home & Royce Da 5'9"
"Keith Casim Elam" (Interlude)
"From A Distance" feat. Jeru The Damaja
"Family and Loyalty" feat. J. Cole
"Get Together" feat. Ne-Yo & Nitty Scott
"NYGz/GS 183rd" (Interlude)
"So Many Rappers"
"Business Or Art" feat. Talib Kweli
"Bring It Back Here"
"One Of The Best Yet (Big Shug Interlude)
"Take Flight (Militia Pt. 4)" feat. Big Shug & Freddie Foxxx
"Bless The Mic"