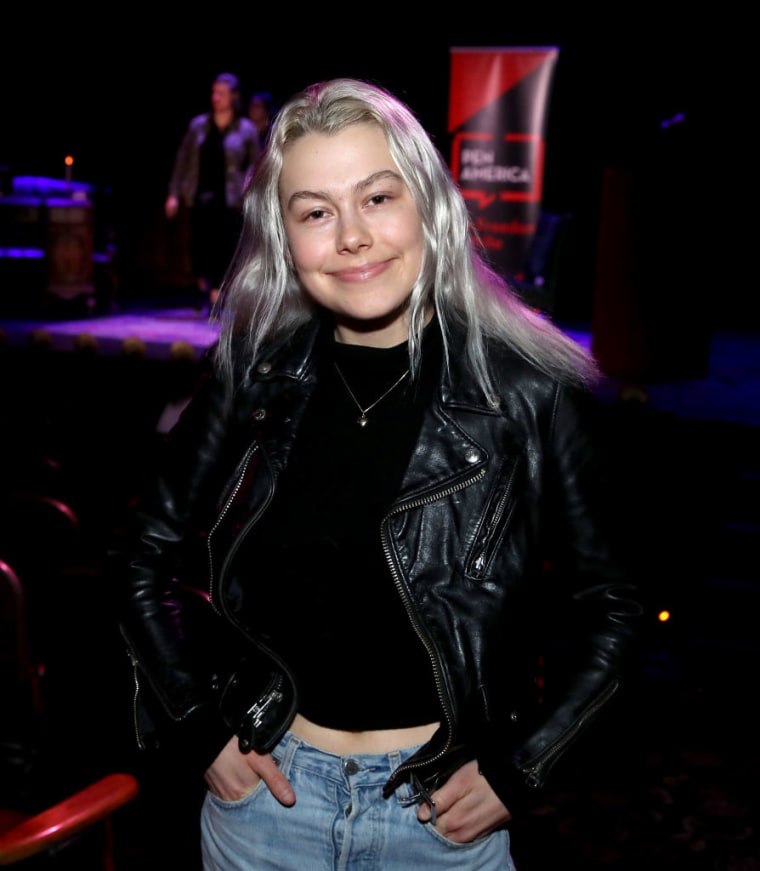 Phoebe Bridgers has dropped a cover of Simon & Garfunkel's "7 O'Clock News/Silent Night" featuring Fiona Apple and Matt Berninger of The National. Scroll down to listen now. The news update section of the song, read by Berninger, features updated words for 2019 referencing Trump's impeachment hearings, the Sackler family, police officer Amber Geiger, and the first all-female space walk.
Proceeds from the recording will be donated to Planned Parenthood. "Happy Holidays to everyone whose family has been literally or figuratively torn apart by Donald Trump," Bridgers said in a statement. "And to my racist, xenophobic, misogynistic, hypocritical family members, fuck you. Thanks Fiona, Matt, Simon, and Garfunkel."
Bridgers previously collaborated with Berninger earlier this year on "Walking On A String," a track taken from Netflix's Between Two Ferns: The Movie.