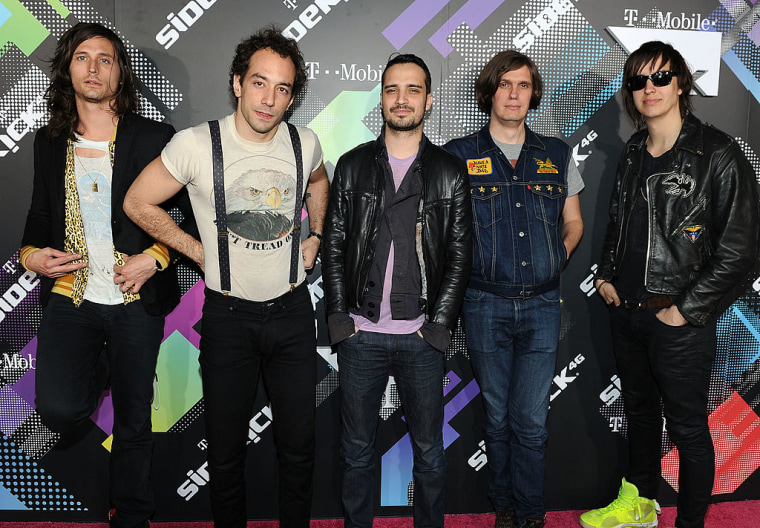 The Strokes are the latest musicians to feel the Bern in 2020. Julian Casablancas and his bandmates will perform at a rally for Bernie Sanders' presidential campaign next month. The Get Out the Vote Concert Rally takes place on February 10 at the Whittemore Center Arena in Durham, New Hampshire. The band is promoting the show with a version of their logo customized for Sanders.
"We are honored to be associated with such a dedicated, diligent, and trustworthy patriot—and fellow native New Yorker," said Julian Casablancas in a statement. "As the only truly non-corporate candidate, Bernie Sanders represents our only chance to overthrow corporate power and help return America to democracy. This is why we support him."
Other musicians performing at Sanders rallies in the next few weeks include Bon Iver, who'll be at the Horizon Events Center in Clive, Iowa on January 31, and Vampire Weekend, who will play acoustically at a Sanders rally in Cedar Rapids, Iowa on February 1.
During a concert on New Years Eve The Strokes confirmed that they expect to release a new album later this year.