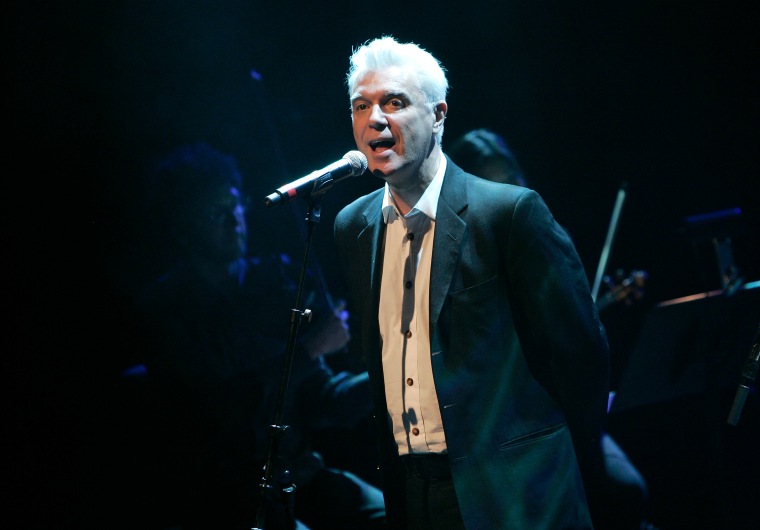 David Byrne performed last night on Saturday Night Live as the musical guest — his first appearance on the show in 31 years.
For his performance, Byrne was joined by members of the cast of his popular Broadway show, American Utopia. Together, they put on an energetic, barefoot performance of the Talking Heads hit "Once in a Lifetime" and 2008's "Toe Jam," which was Byrne collaboration with Fatboy Slim & The BPA and grime legend Dizzee Rascal.
Additionally, Byrne also popped up in a Broadway-themed tribute to LaGuardia Airport, alongside SNL host John Mulaney and actor Jake Gyllenhaal.
Watch clips from Byrne's appearance, below.