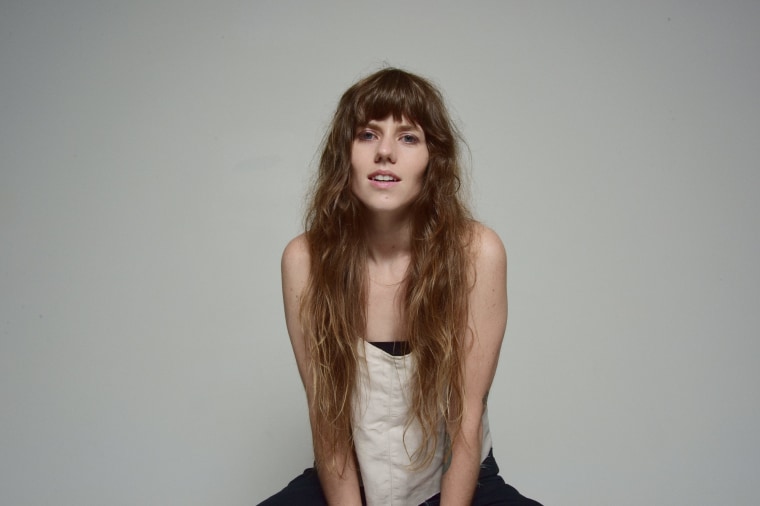 Brooklyn-based songwriter Katie Von Schleicher's debut solo full-length was described by many critics as "lo-fi," which was true only in the most literal sense. Shitty Hits, released in 2017, was recorded on a Tascam 4-track cassette machine in a dark room, and it had the crackling white noise to prove it. But Von Schleicher's work, both alone and with her band Wilder Maker, is more ambitious than the lo-fi tag usually implies. Her songs are carefully constructed, intensely dramatic, and, even when she only has four tracks at her disposal, arranged for a full band, which Von Schleicher occasionally pushes so far that it sounds orchestral.
On Consummation — her new album, premiering below ahead of its release tomorrow via Ba Da Bing — Von Schleicher has completely broken free of the four-track. It's a cinematic and remarkably poised record, lunging from one uncanny melody to the next. It was inspired in part by a desire to dig into what Von Schleicher sees as an unexplored subtext of abuse in Alfred Hitchock's Vertigo, but the album as a whole is a direct result of an immersion in literature: Carmen Maria Machado's Her Body and Other Parties, Rachel Cusk's Outline trilogy, Rebecca Solnit's A Field Guide to Getting Lost.
"While making Consummation I had my head in books and movies and anything that had to do with what I was going through," Von Schleicher wrote in an email to The FADER. "They were companions that made sense of my life, while I tried to make sense of it in my own way. I don't know if my own efforts are anywhere as articulate or graceful, although that's kind of the point. It kept me company, as so many other things did, and I hope this does the same for someone else."
Listen to Consummation below.