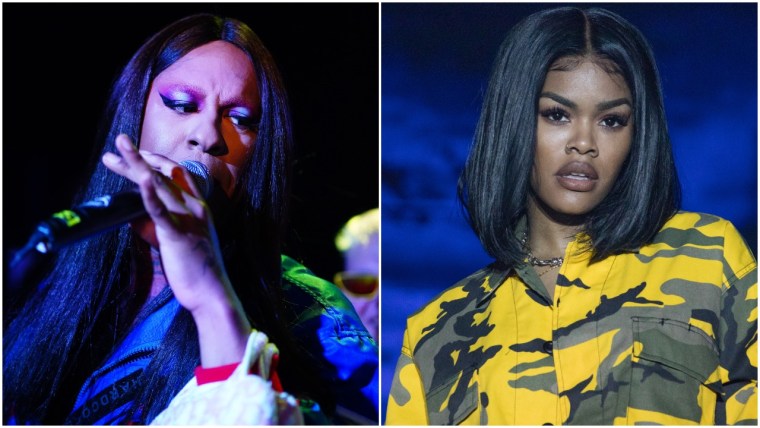 Rapper Mykki Blanco has shared a statement accusing Teyana Taylor's team of refusing to pay Blanco for her feature on Taylor's 2018 song "WTP."
In the statement posted Friday on Instagram, Blanco wrote: "These people have been flippant, rude, they have lied, delayed, found me 'harmless' and 'inconsequential.'" She went on to ask fans not to stream "WTP," writing "everything associated with this song and these people is ANTI- LGBTQ 🏳️‍🌈." Blanco emphasized that her criticisms were directed at Taylor's team, and that she did not wish to "badmouth" Taylor with her statement.
Read the statement in full below:
"WTP" was released on Taylor's 2018 album K.T.S.E. According to Blanco, it took her a year and a lawyer to receive her writing credit and feature on the song, and she has yet to receive an acknowledgment from Universal Music for co-producing "WTP," or for writing Kanye West's verse on the K.T.S.E. song "Hurry."
Blanco wrote that the economic fallout from the coronavirus has increased the urgency of her message. "It's a pandemic, like so many musicians I'm completely out of work... I didn't want to go public but the way I have been treated is really, really, really bad."
The FADER has reached out to representatives for Mykki Blanco and Teyana Taylor.