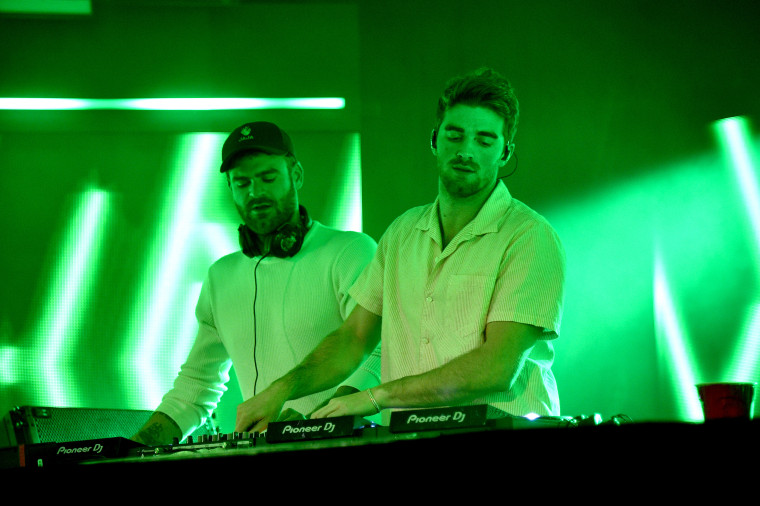 Video from a Chainsmokers concert over the weekend has sparked concern from New York state governor Andrew Cuomo, and prompted a Department of Health investigation, according to the New York Times. The clip shows attendees at the Safe & Sound show largely failing at social distancing, standing close to each other, and not wearing masks.
"Videos from a concert held in Southampton on Saturday show egregious social distancing violations," Cuomo said in a tweet. "We have no tolerance for the illegal & reckless endangerment of public health." The event's organizers released a statement insisting that proper safety protocols were followed, including temperature checks, and having security "encourage" mask-wearing and social distancing.
Originally billed as a "drive-in music experience" with tickets costing upwards of $25,000, it was expected for guests to sit outside of but close to their parked vehicles in the spaced-out venue. Chief executive of Goldman Sachs, David M. Solomon, also known as D.J. D-Sol, also performed. "This will be a safe and controlled environment, setting the bar for all events to come," the organizers said of the event.
"I am at a loss as to how the Town of Southampton could have issued a permit for such an event, how they believed it was legal and not an obvious public health threat," said New York's health commissioner Dr. Howard Zucker in a letter.
See footage from the concert and Gov. Cuomo's response below.