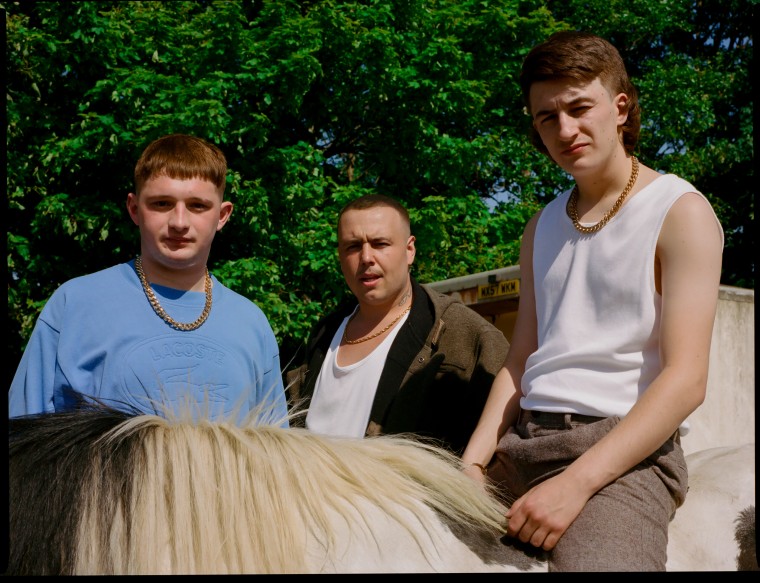 Nobody else in the world right now sounds like Bad Boy Chiller Crew. Born and bred in Bradford, deep in West Yorkshire, the trio of MCs — Kane, GK, and Clive — fuse the bassline beats they heard as kids in England's north with high-energy rap. That unique combination has already led to media attention from some of the U.K.'s most venerable institutions, but, far more importantly, it's landed them local advertising deals like this one with Billy's Car Wash.
With that odd breakthrough behind them, BBCC are now preparing to release their debut mixtape Full Wack No Breaks on September 25 via House Anxiety, and the latest single from the project is their best yet. "Guns Up," premiering below, is an infectious, snotty, high-energy cut packed with references to drink, drugs, and JD Sports. The video, directed by Mia Clark, has the BBCC boys dressed head-to-toe in Bradford City kits, playing 5-a-side against a team of guys dressed head-to-toe in Leeds gear. Can't get more West Yorkshire than that.
Watch the video for "Guns Up" below.