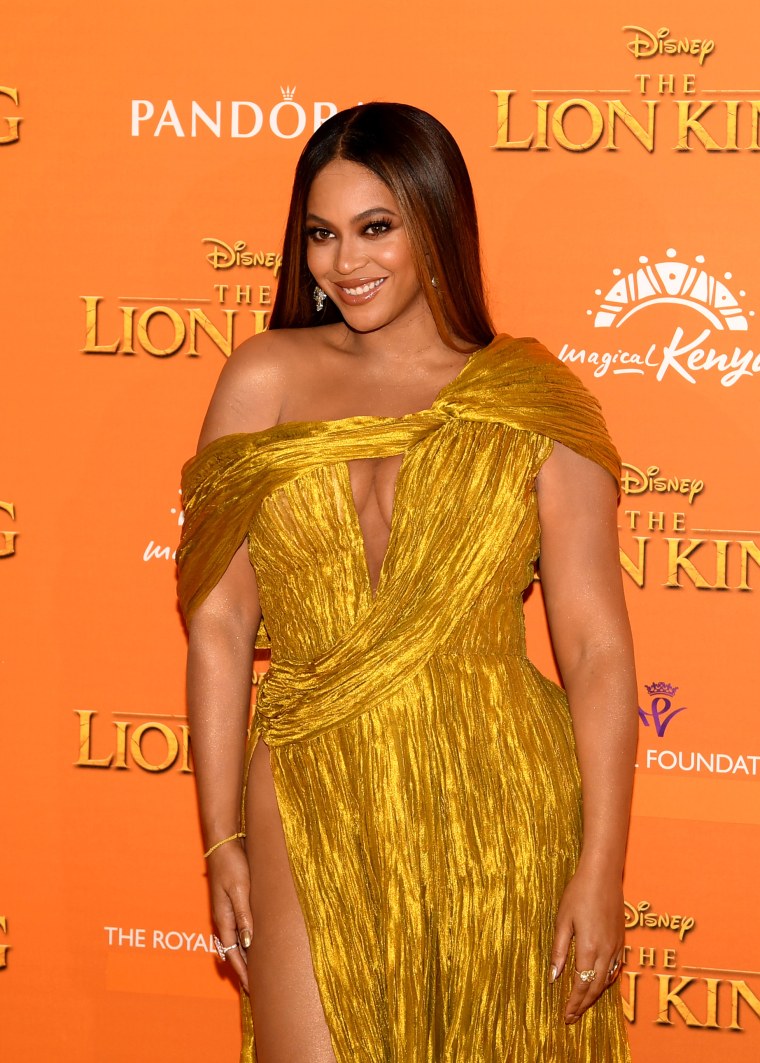 It's been a big year for Beyoncé. Earlier this year, the pop icon released her latest visual album, Black Is King, as well as a new single ("Black Parade") and lended her enviable vocals to a massive remix of Megan Thee Stallion's "Savage," which instantly shot to No. 1 on the Billboard Hot 100. At October's BET Hip-Hop Awards, Beyoncé was the second-most awarded winner, after Megan; most recently, she unveiled a new collection of her Adidas athleisure line Ivy Park, the announcement video of which was soundtracked by SOPHIE's "Ponyboy". Now, she's opened up about her huge year in a new British Vogue profile written by famed Vogue editor Edward Enninful.
Notoriously interview-averse, this is one of the first true interviews Bey has done in a long time, and there are some gems in the Q&A-style piece. Discussing her family's experience in COVID-19 isolation, Beyoncé told Enninful that each Friday, she and her children have been doing "Fashion Fridays," dressing up in her old clothes and taking each others' photos, an experience she says "brought [her] joy and made [her] smile in the midst of a tough time." Elsewhere, she discusses why she tries to elevate young Black creatives in her work, telling Enninful:
"Not everyone has the opportunity to be hired to work at Vogue or to direct a film or create a clothing line, and that is attributed to the lack of diversity in the room. I've been focused on changing that mentality with my projects. I've invested 100 per cent of my earnings into making sure we had the best people and production on the film because I know that the level of quality any production needs can be found in a diverse crew. You and I know it exists. I am hoping this film will show that we all have to make a conscious decision to look into untapped talent in multiple and diverse communities."
In one of the profile's more surprising reveals, Beyoncé tells Enninful that she and her family keep bees as a way to produce honey, noting that she has "around 80,000 bees." "We make hundreds of jars of honey a year," Beyoncé told Enninful. "I started the beehives because my daughters, Blue and Rumi, both have terrible allergies, and honey has countless healing properties."
Elsewhere, when Enninful asks Beyoncé if there's "anything she cannot do," she tells him that she's extremely forgetful, often confusing days and dates and losing her keys and phone. Stars — they're just like us! Read the entire Vogue cover story here.