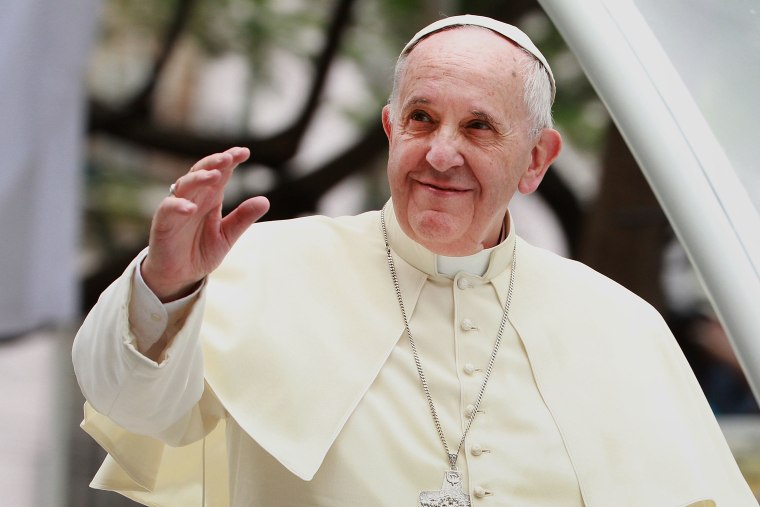 Pope Francis hosted NBA players and league and union representatives at the Vatican on Monday for a meeting about social justice, ESPN reports. An assistant for the Pope reportedly reached out to the NBA on Sunday, seeking a discussion on the league's ongoing efforts to highlight police brutality, racial discrimination, and other issues.
The NBA delegation included Kyle Korver of the Milwaukee Bucks and Sterling Brown of the Hoston Rocks as well as the Orlando Magic's Jonathan Isaac. Secretary-treasurer of the union, Anthony Tolliver, was present along with Marco Belinelli and executive director of the players' union Michele Roberts.
Towards the end of the 2019-2020 NBA season, the games were marked by protests and declarations inspired by the Black Lives Matter movement. Players were allowed to choose a slogan to replace their names on their jerseys, and "Black Lives Matter" was painted on the sideline of the bubble court at Orlando's Walt Disney World resort.
Several NBA games were postponed in August after the Milwaukee Bucks refused to play against the Orlando Magic in protest of the police shooting of Jacob Blake in Kenousha, Wisconsin.