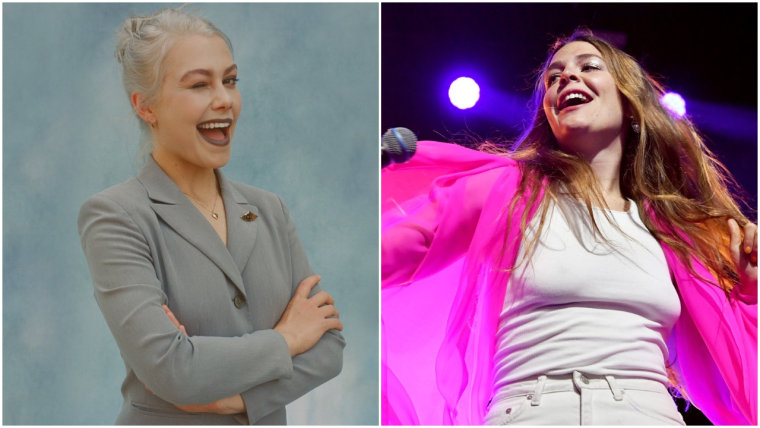 Just before the November 3 election, Phoebe Bridgers promised to share a cover of "Iris" by the Goo Goo Dolls if Donald Trump lost. Ten days and one nerve-wracking election later, she enlisted Maggie Rogers to deliver on that promise and shared a cover of "Iris" to Bandcamp, available for paid download for 24 hours.
On Monday, Billboard announced that the song had debuted at No. 54 on the Hot 100 chart. It was also the week's top-selling song with 38,000 paid downloads, beating out Billie Eilish's "Therefore I Am" and "Holiday" by Lil Nas X. It's the first-ever Hot 100 entry for both artists.
In a tweet, Maggie Rogers said the cover had raised an astonishing $173,703.59. The profits will be donated to voting advocacy organization Fair Fight.