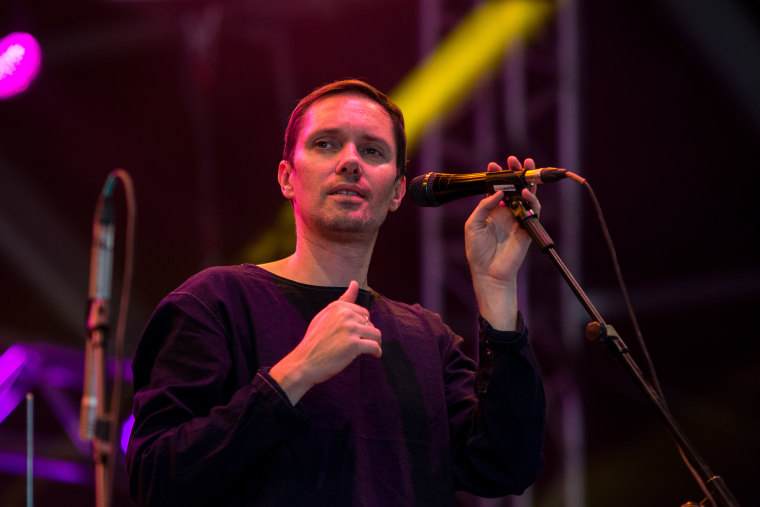 This article contains descriptions of alleged domestic violence that some may find disturbing.

Michael Milosh, the Canadian musician and songwriter behind the R&B act Rhye, was accused of grooming, sexual assault, and physical abuse by his ex-wife Alexa Nikolas in an open letter published Sunday on her Instagram account. Milosh has called Nikolas's allegations "outrageously false" in a statement obtained by Pitchfork.
In her five-part letter, Nikolas alleges that she began communicating with Milosh when she was 16 and he was 33. She made the same claims in an interview with Verse in 2018, and alleges in her letter that Milosh's team attempted to have the piece removed from the internet. Two years after she met Milosh, Nikolas claims he sexually assaulted her in Berlin when she was 18.
Her letter also describes an incident of physical abuse while Nikolas was suffering from a panic attack: "He charged at me, picked me up, pushed me on the couch, and pressed his forearm into my throat and continually screamed, 'shut the fuck up.'"
Milosh's statement to Pitchfork calls Nikolas's open letter "a piece of revisionist fiction" and claims that the "stories [are] provably untrue." Milosh says he is "fully prepared to cooperate with any independent investigation" into the allegations in the open letter.
His statement continues: "I have always wished her nothing but the best and continued to support her financially even after I was no longer required to under our divorce agreement. Eventually, I stopped paying [and] in response, Alexa has resorted to character assassination." In her open letter, Nikolas claims Milosh went back on their agreement over finances following their divorce.
The FADER has reached out to Milosh's representatives for further comment.