black midi return with new single "John L"
Their new album Cavalcade is due out May 28th via Rough Trade.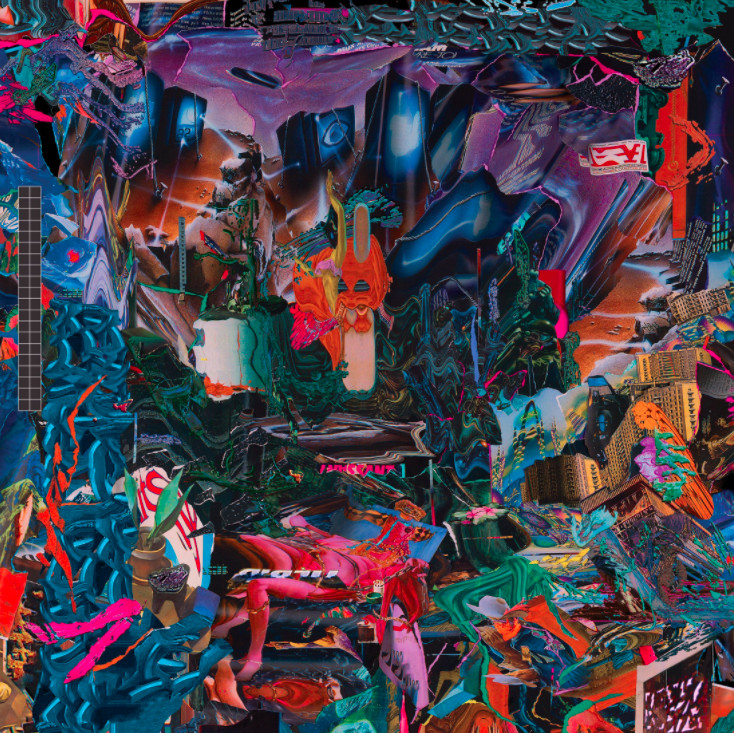 Following their thunderous 2019 debut Schlagenheim, black midi are back for round two: their sophomore album, Cavalcade is due out May 28th via Rough Trade. The London band — comprised of Geordie Greep, Cameron Picton, and Morgan Simpson — wrote most of the album individually while at home in early 2020 and brought the pieces together at a studio in the Dublin mountains.
"We wanted a natural, open sound combined with fourth wall breaks – for lack of a better expression," Greep writes. "Do you know on record when you can hear the tape screeching, the things that make you aware that you're listening to a recording? [With a lot of records] it feels like either you're listening to the ECM, high-fidelity, 25 mic amazing sound or you have the lo-fi album full of crazy effects. And I thought, 'Why not have an album where you combine the two?'"
If lead single "John L" is any indication, Cavalcade will certainly live up to its name. Its dense, methodical groove is visualized with an equally chaotic video directed by choreographer Nina McNeely (Gasper Noe's Climax). Hear "John L" and its decidedly calmer B-side "Despair" below, and then head here to pre-order Cavalcade.