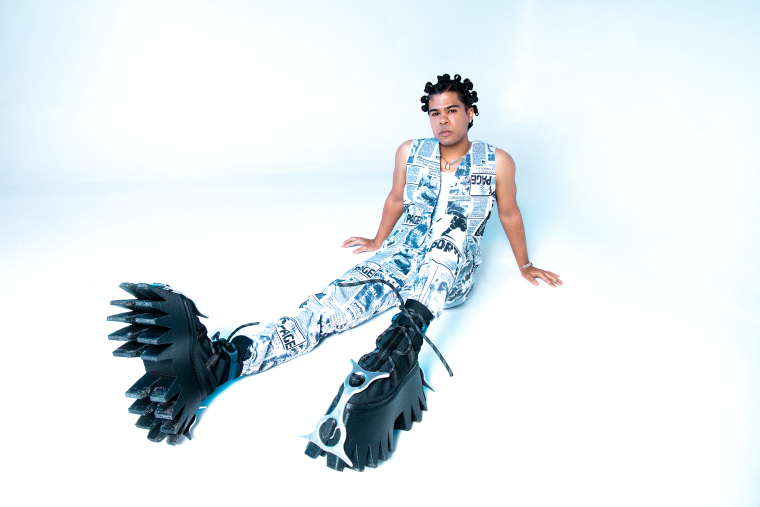 ILoveMakonnen is a great example of an artist who did their best work outside of a major label. He was one of the hottest acts in underground rap back in 2014 thanks to the strength of songs like "I Don't Selly Molly No More," "Whip It," and "Tuesday," which was remixed by Drake. Makonnen went on to sign with Drake's label OVO Sound, and though he fell out with them two years later, Makonnnen stayed on Warner Bros and found further chart success with appearances on DJ Carnage's "I Like Tuh" and his Lil Peep/Fall Out Boy collaboration "I've Been Waiting." These songs didn't have the magic of his earliest days, but Makonnen's looking to tap into that once more: on Tuesday morning, Makonnen shared a surprise full-length project My Parade and announced that he's once again an independent artist.
"The My Parade project is my first album being back in control over my art and creativity," Makonnen said in a press statement. "It's about celebration of self and having your own parade even if the world is raining down on it. My Parade album is a collection of genre-bending styles that I like to experiment in and showcase my versatility as an artist putting no limits on my musical expression. It's for my fans who appreciate and enjoy all of the different eras of ILoveMakonnen's music so far and for new ones joining in now on my artistic journey. This is releasing music in its purest form. The artist creates and then releases it to the world. No major label, no distributor."
Listen to My Parade below on Apple Music and Spotify.