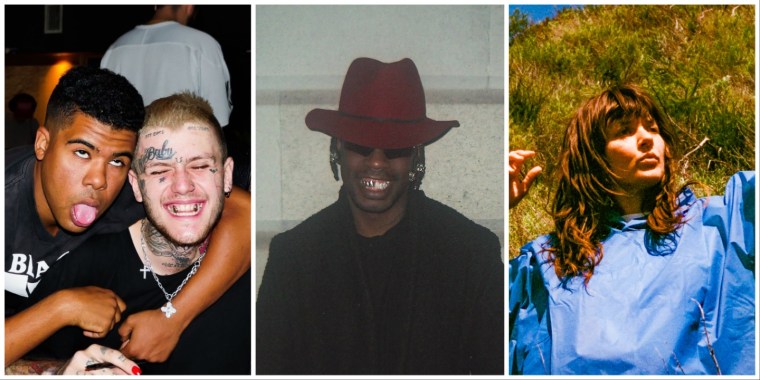 Every Friday, The FADER's writers dive into the most exciting new projects released that week. Today, read our thoughts on Lil Peep & ILoveMakonnen's Diamonds, GAIKA's Drift, and Courtney Barnett's End of the Day.
Lil Peep & ILoveMakonnen, Diamonds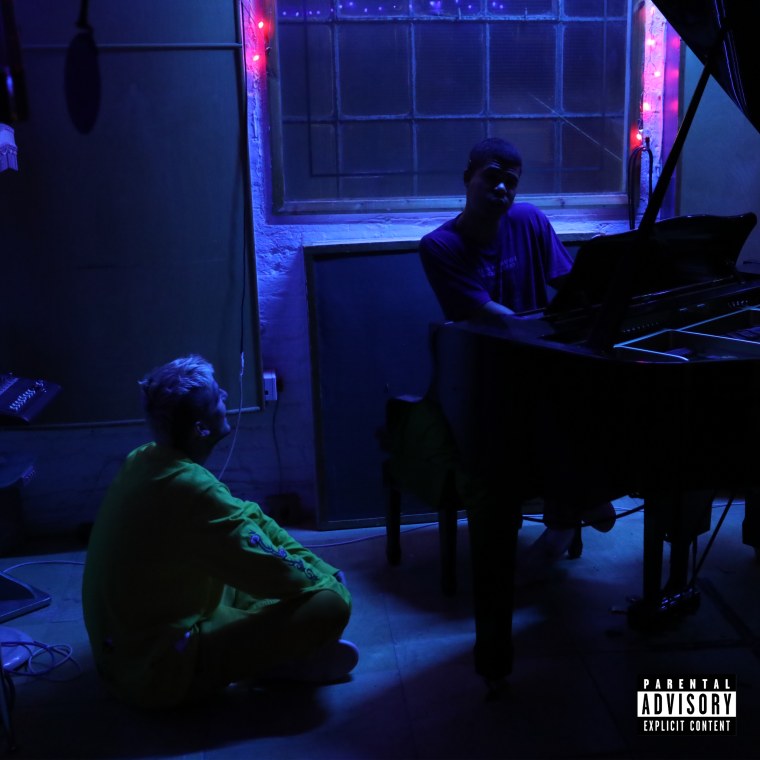 Posthumous rap releases can so often feel crass more than properly respectful, cobbled together from left-over scraps of an artist's voice. Since his tragic passing in 2017, the estate of Lil Peep has taken a considerably different approach; under the supervision of Peep's mother, his team has spent the past few years formally clearing samples on his early mixtapes so they can be added to streaming services, as well as reissuing previously-unheard music from his archives. In the months prior to his death, Peep recorded a collaborative album with iLoveMakonnen, which has long circulated in bootleg form but now officially sees the light of day.
The affection between the two artists is palpable in a song like "Really Loving You," a glistening synthpop duet between two star-crossed lovers: "You can tell it when we're walkin' by / You can tell it ain't no other guy." But even when the feelings between the two aren't explicit, they still share an effortless chemistry, as surprisingly harmonious foils: Peep the baby-faced bad boy with grit in his voice, Makonnen the colorful crooner. The duo captures a kind of queer joy very rarely expressed in hip-hop; the ecstatic "Guiltiness" imagines an alternate universe in which the Pet Shop Boys made Jersey Club. It's refreshing to hear the previously-released "I've Been Waiting" as it was originally intended: as a song sung by two men infatuated with each other, and not an awkwardly forced threesome with Fall Out Boy's Patrick Stump. A song like "Sidelines" trades in the guitar-inflected emo style that made Peep a star, but DIAMONDS by-and-large shows a different side of the eternal goth boy, trading the seasonal depression of his earlier work for a euphoric bubblegum sound. – Nadine Smith
Hear it: Spotify | Apple Music
GAIKA, Drift
Reinvention is nothing new to GAIKA. The London artist debuted as a crafter of brutalist dancehall with projects like Security, Spaghetto, and Basic Volume, and in 2022 leaned into experimental rave on the War Island OST, a soundtrack for an art installation at London's Institute of Contemporary Arts. On Drift, his exciting new album, he crafts the industrial post-dancehall rap he started with into a sleek new vehicle to explore different terrains. Glam rock, trap, and noise all congregate across the project as GAIKA acts as its effortless conductor, sometimes seething, sometimes sleek. Artists for decades have been chasing the intoxicating atmosphere of Tricky's groundbreaking album Maxinquaye; GAIKA has come closer than anyone in recent memory without obviously sourcing the project, a significant if unexpected feat for an artist who has consistently created music that, years later, still sounds like the future. — Jordan Darville
Hear it: Spotify | Apple Music | Bandcamp
Courtney Barnett, End Of The Day (music from the film Anonymous Club)
There's a moment in Courtney Barnett's documentary Anonymous Club where she says, "My heart is empty, my head is empty, the page is empty." The film follows a difficult period in Barnett's life where she deals with an all-consuming apathy towards creativity, and what it means to be creative. Barnett has been a master of wry, observant lyricism that often pokes at her own ennui and loneliness, but during this particular interval, no words could come. Instead, she turned to composing meandering, ambient instrumental tracks with her soft guitar-playing at the forefront. Initially written as music for the documentary, Barnett enjoyed the compositions so much that she ended up creating a whole record's worth of stripped-down, contemplative soundscapes. It's not fair to describe End of the Day as a collection of meditative tracks –– Barnett has always been a meditative songwriter, reflecting on the minutiae of the everyday and beyond –– but tracks like "Start Somewhere" and "Electricity" pose subtle questions, ask queries. It's a testament to Barnett's guitar ability that she can still inquire and interrogate through only her chords. – Cady Siregar
Hear it: Spotify | Apple Music | Bandcamp
Romy, Mid Air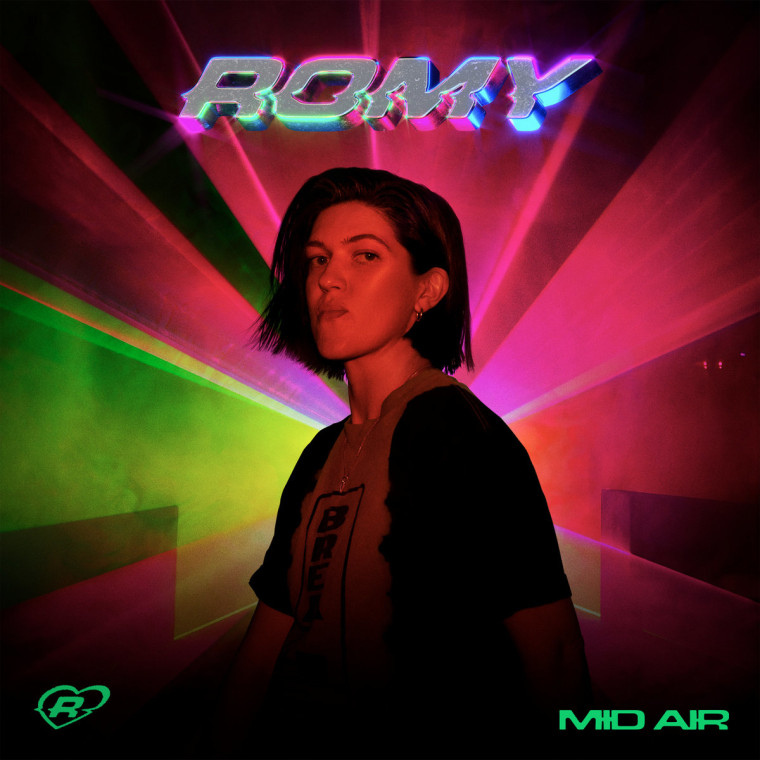 Casual listeners might not think of The xx as being a home to some of the most euphoric dance music of the last decade, yet the solo work of both Jamie xx and now Romy Madley Croft acts as a neon-hued riposte to those who dismissed them as gloomy and shy. Romy's solo debut, Mid Air, feels particularly transformational for an artist whose fans have watched develop from an awkward teenager alongside her bandmates to a producer, DJ, and creator of joyful dancefloor moments. Mid Air is filled with love letters to the queer underground that fostered her growing confidence, including the triumphant "Enjoy Your Life" and "Strong," co-produced by Fred again... The production across the album embraces trance and Europop, calling to mind cheesy/classic club hits by the likes of Alice Deejay and DJ Sammy, while also acting as a vessel of Romy's intimate and tactile songwriting. The only downside to all of this is the album arriving as September rolls into gear. This is peak summer listening. – David Renshaw
Hear it: Spotify | Apple Music | Bandcamp
Irreversible Entanglements, Protect Your Light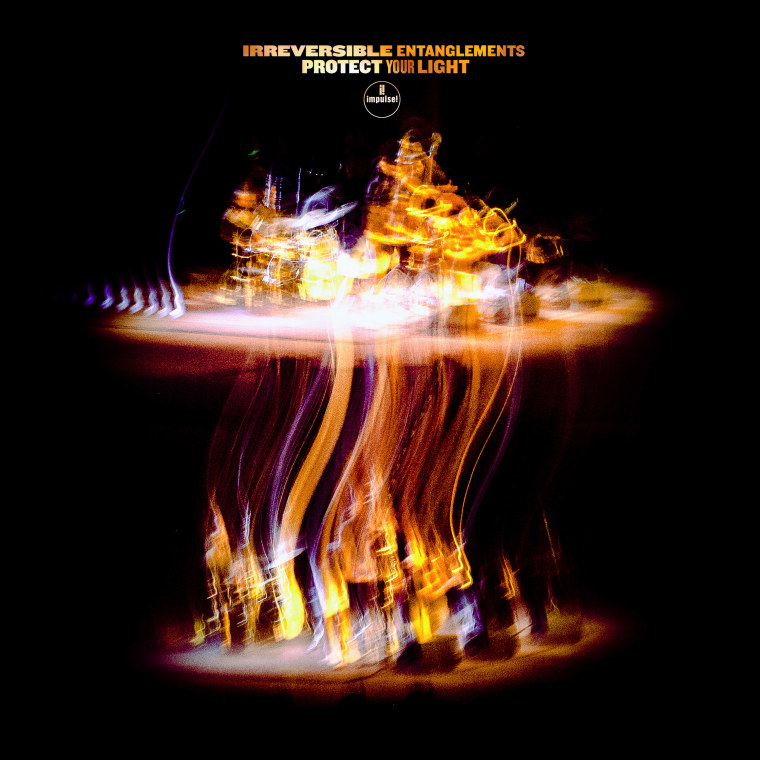 Irreversible Entanglements are masters of the form/content balance with which even the most talented artists tend to struggle. Their brand of progressive experimentation paired with radical thought is a rare and fiery one, led by the irreducible intensity of Camae Ayewa (a.k.a. Moor Mother). Protect Your Light, like the three albums before it, features deep criticism of the oppressive systems that surround us but still feels like a single, spontaneous burst of passion. Indeed, the quintet — Luke Stewart on bass, Aquiles Navarro on trumpet, Keir Neuringer on the sax, Tcheser Holmes on the drums, and Ayewa delivering slick yet caustic spoken-word poems — recorded the new project in just three days. If there's a formula to what they do, they've certainly mastered it by now. But their music never feels repetitive. Instead, their sound is as fresh and free-associative as ever, building on their past work but never replicating it. Standout tracks include the grooving opener "Free Love," the contemplative mid-album cut "root⇔branch," and "Degrees of Freedom," the odyssey of poetic cultural critique that closes out the album. — Raphael Helfand
Hear it: Spotify | Apple Music
Other projects out today you should listen to
Olivia Rodrigo, Guts
Buju Banton, Born for Greatness
James Blake, Playing Robots into Heaven
Alabaster dePlume, Come With Fierce Grace 
Real Boston Richey, Welcome To Bubba Landa
Teezo Touchdown, How Do You Sleep at Night?
38 Spesh & Conway the Machine, Speshal Machinery
Angel Du$t, Brand New Soul 
The Chemical Brothers, For That Beautiful Feeling
Deeper, Careful! 
The Folk Implosion, Music for Kids
Plattenbau, Net Prophet
Speaker Music, Techxodus
Tyler Childers, Rustin' in the Rain
Lancy Foux, BACK2DATRAP
Sparklehorse, Bird Machine
Johan Fahey, Proofs & Refutations
Yussef Days, Black Classical Music
Gaika, Drift
Caro, wild at <3
Sylvester, Private Recordings, August 1970
Apollo Brown & Planet Asia, Sardines
Patoranking, World Best
SPIME.IM, Grey Line
Kwarka, Dans La Seconde
M Huncho, My Neighbors Don't Know
Jarina de Marco, Caribbean All Inclusive Luxury
Coach Party, KILLJOY
DAIISTAR, Good Time
The Sweet Serenades - Everything Dies
d4vd, The Lost Petals EP
Tommy Richman, THE RUSH EP