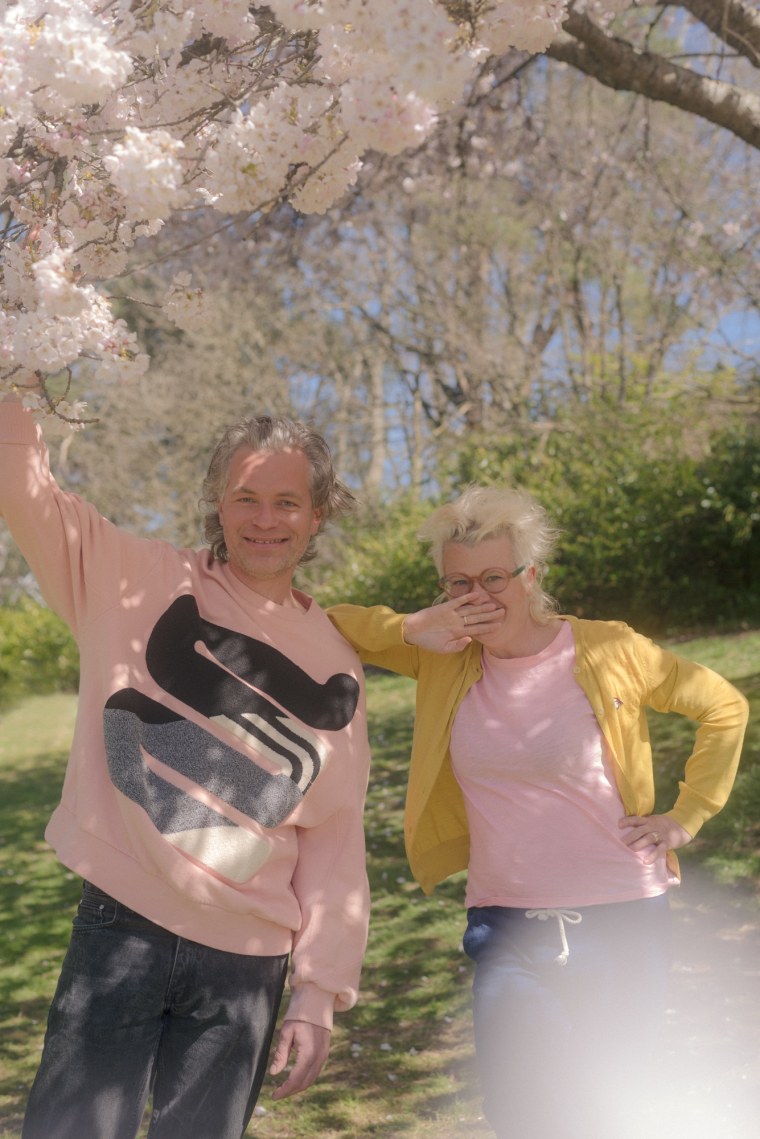 Vancouver-based alternative soft rock mastermind Nicholas Krgovich has released a handful of unexpected records over the past year. He uploaded the demos and alternate cuts from his old band Gigi's girl band-style Maintenant; he put together a band at almost no notice for an impromptu live session that turned into Pasadena Afternoon; and he joined up with Joseph Shabason and Chris Harris for a Japanese New Age-inspired record, Philadelphia, which ended up on The FADER's Best Albums of 2020 list.
His next project, This Spring, is again unconventional: a collection of songs written and first released by the art rock musician Veda Hille, one of Krgovich's earliest mentors and now closest friends. The latest single from the record, premiering below alongside a video directed by Derek Janzen, is "LuckLucky," which originally appeared as the first song on Hille's 2008 LP This Riot Life. Hille's original was a lively anti-folk track, triumphant and defiant and punctuated by a regal trumpet. Krgovich, true to form, applies a softer filter to the track, making Hille's bold key changes sound dreamlike and meditative.
"I've always loved it," Krgovich said of the song in a statement. "I love the looking back and the looking forward simultaneously. Kind of like she zero'd in on the exuberant 'well, how did I get here?' from Talking Heads' 'Once In A Lifetime' and centred a whole song around it. Veda said 'a map is not the thing it maps. We make maps constantly, in the physical world and in our minds. When you walk around your own city you are wading through layers of maps you've made, barely seeing what is actually there. Or making another map to cover the old one as you go.'"
"Derek Janzen used this as the idea behind the video," Krgovich continued. "I'm walking around Vancouver and singing the song, making a new map, and retracing ones that I've made my whole life here in the city. We went to places in Vancouver that I'd been going to since I was child. I'm singing this song in the same spots where we have family photo albums full of pictures of me in the same places. I was thinking about all that while we were doing it — taking in the atmosphere and wanting to blast out a specific and kind of nostalgic vision of Vancouver that I hold in my heart. I'm pushing 40 years old, singing 'and now what do you see? The city of your map of the city? The city or your life in the city?' Those questions and that sentiment feels incredibly rich, I get weirdly misty just thinking about it. I'm a Cancer, we're an emotional people. Anyway, this song features the singing of Katy Davidson from Dear Nora, W.G. Snuffy Walden-indebted guitar flourishes by Thom Gill, and a little bit of Joseph Shabason's saxophone at the end. Hope you like it!"
Watch the video for "LuckLucky" below. This Spring is out May 21 on Tin Angel, and you can pre-order the album here.