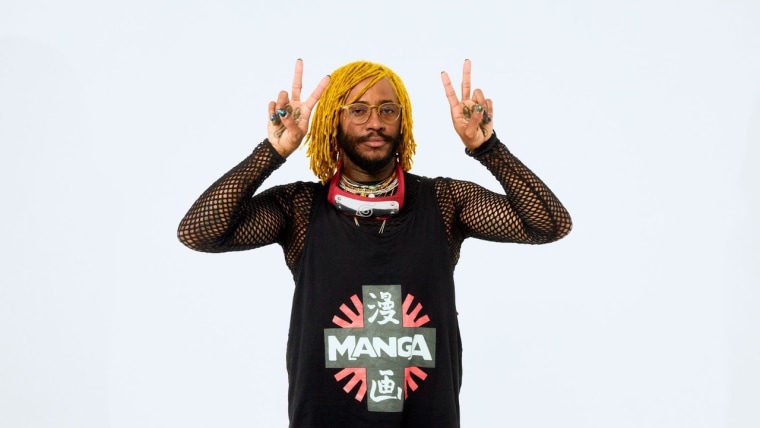 Thundercat will mark the 10th anniversary of his debut The Golden Age of Apocalypse
by releasing the album on vinyl. The release will coincide with Record Store Day Black Friday, November 26, and brings two bonus tracks to the tracklist of the 2011 original.
The RSD version of The Golden Age of Apocalypse will be available exclusively in record stores and will come on a translucent red LP housed in a gold mirri board sleeve with a large Thundercat logo hologram sticker and gold rainbow holofoil detail. The bonus tracks, "$200 TB" and "Daylight (Reprise)" were previously unavailable in a physical format.
The Golden Age of Apocalypse was first released in 2011 and was executive produced by Flying Lotus, whose Brainfeeder label released it.
Thundercat recently appeared on The Late Show with Stephen Colbert to perform "Dragonball Durag" from his 2020 album It Is What It Is. He is currently on tour across North America and is due to support Red Hot Chili Peppers on their arena shows next summer.