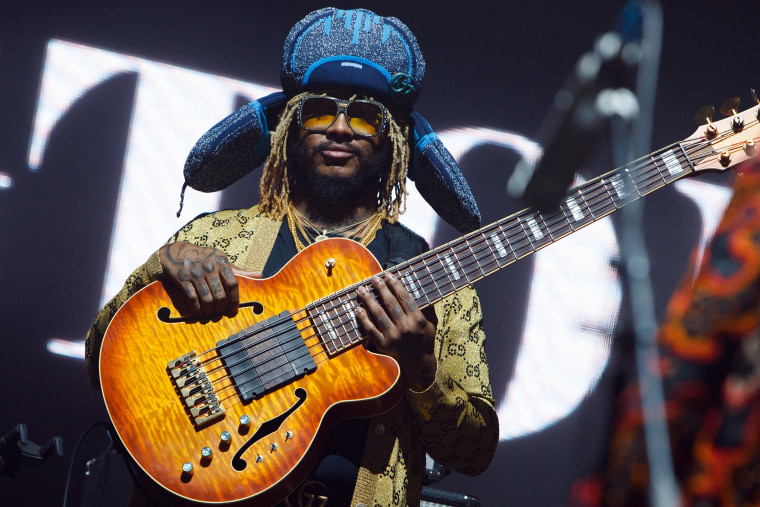 Thundercat has partnered up with Listerine as part of a campaign to support a nonprofit organization pushing for more Black dental professionals.
Filled with plenty of swishing sounds, the mouthwash-inspired song is part of the oral care giant's brand new "Whoa Collection," which was made in collaboration with creative collective Compound. In addition to Thundercat's jingle, the campaign also includes a limited-edition bottle of Listerine's popular Cool Mint Antiseptic Mouthwash featuring colorful illustrations by Philadelphia-based visual artist, King Saladeen.
According to the company's website, the "Whoa Collection" is a response to the fact that less than 4% of dentists are Black and 40% of Black adults in the U.S. are living with untreated dental cavities. As such, Listerine is planning to donate up to $150,000 in proceeds from the collection to Increasing Diversity in Dentistry, an organization that aims to help solve "racial disparity in the dental workforce by cultivating, nurturing, and mentoring underrepresented minority pre-dental and dental students."
Listerine's "Whoa Collection" is available in stores now. In the meantime though, you can listen to Thundercat's new song below.