Thundercat honors Ryuichi Sakamoto with "Thousand Knives" cover
The new version of Sakamoto's 1978 original will appear on new tribute album To the Moon and Back.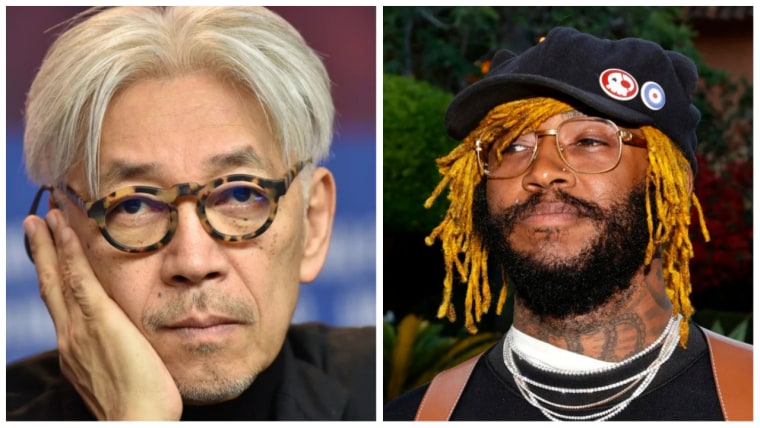 A host of artists, including Dev Hynes and Oscar-winner Hildur Guðnadóttir, will share their love of Ryuichi Sakamoto on new tribute album To the Moon and Back. The album, out December 2, is launching with a reworking of the Japanese composer's "Thousand Knives" by Thundercat. Check it out below.
"Thousand Knives" first appeared on Sakamoto's 1978 album of the same name. Other contributors on To the Moon and Back include the Cinematic Orchestra, Alva Noto, David Sylvian, and more.
Earlier this year Sakamoto arranged the music for Juna Watanabe's spring/summer collection as well as contributing music to an album released to raise funds for Ukraine. He has also provided the music for the new Netflix anime series Exception, with the full score due for release on October 14, via Milan Records. In 2021 it was announced that he had been diagnosed with cancer for a second time.
A Tribute to Ryuichi Sakamoto – To the Moon and Back:
"Walker – Lim Giong" – Follow The Steps Remodel
"Grains (Sweet Paulownia Wood)" – David Sylvian Remodel
"Thousand Knives" – Thundercat Remodel
"Merry Christmas Mr. Lawrence" – Electric Youth Remodel
"Thatness and Thereness" – Cornelius Remodel
"World Citizen I Won't Be Disappointed" – Hildur Guðnadóttir Remodel
"The Sheltering Sky" – Alva Noto Remodel
"Amore" – Fennesz Remodel
"Choral No. 1" – Devonté Hynes Remodel (featuring Emily Schubert)
"DNA" – The Cinematic Orchestra Remodel
"With Snow and Moonlight – snow, silence, partially sunny" – Yoshihide Otomo Remodel
"Forbidden Colors" – Gabrial Wek Remodel
"The Revenant Main Theme" – 404.zero Remodel