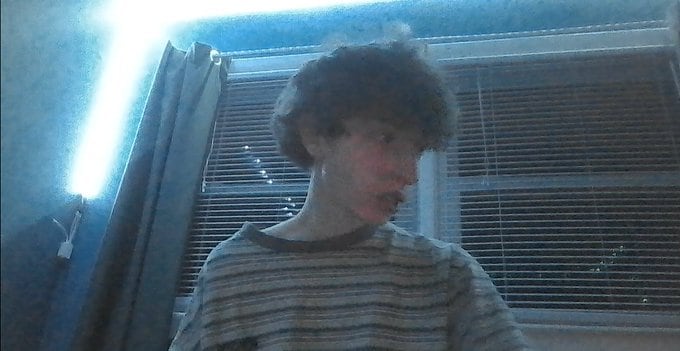 5 Fast Facts is The FADER's quick introductory series to a new musician we're excited about, told to you in their own words. Today's Q&A comes from dltzk, an 18-year-old digicore producer creating their own strain of anthemic pop. Their new album Frailty is out today.
Their influences include basically everything with a fervent online following
Some of my biggest influences when I started making music were Skrillex, Porter Robinson, Kill The Noise, Shawn Wasabi, and Virtual Riot. As I made more and more music, I grew more inspired by video game soundtracks, specifically Pokemon and Undertale (which isn't really a surprise to most of my fans).
I guess one thing my fans may not know was that the first two albums I asked my mom to buy for me on iTunes were Bangarang by Skrillex and Because The Internet by Childish Gambino. I think at first I listened to the Undertale soundtrack without knowing there was a game that accompanied it, and then when I finally played it like 2 years later I loved the soundtrack even more.
In late middle school and early high school, I listened to a ton of Brockhampton, Odd Future, and Trippie Redd. In freshman year of high school, I got into a ton of vaporwave, with my favorites being Blank Banshee, Vektroid, Vaperror, 2814, George Clanton, and Home. I guess nowadays I've just blended all my influences together to try and make something new. My biggest inspirations as of today are my friends.
Creating their previous album Teen Week gave them confidence to approach Frailty
A lot of Frailty was recorded almost a year after recording Teen Week, so I had a bunch of new experiences that I wanted to talk about, and a bunch of old experiences I wanted to reflect on. Most of Frailty is referring to the past or past experiences. The recording on Frailty is more mature, but still keeps its youthful charm from Teen Week, I think. It's definitely less whiny but it's equally as sad. I took the production up a notch, but I didn't want it sounding like Teen Week, so my condolences to anyone who was expecting another "homeswitcher." Maybe another time.
They're the originator of an intense mash-up genre known as dariacore
dariacore was basically just me messing around in FL Studio after being inspired by watching a Vektroid livestream, and I had just finished watching Daria around the time. It's probably one of my favorite shows ever. So, I just decided to upload a bunch of nameless songs to an account called leroy with the cover arts being screenshots from Daria episodes.
I guess people just caught on and wanted to join me and that's how it came to be. I like how much fun everyone's having with it. I want to keep it separate from dltzk, but I also don't really have a direction that I want to take leroy in. I just do whatever I want on there and all the songs just happened to sound the same.
They're a member of the digi collective Planetzero
Planetzero are probably the first music friends I made on the internet. I've always had friends on the internet, whether it be from making anime edits on Vine or through fan accounts on Instagram, but I think they are my first long-term friends I've made on the internet.
I've known mason, tropes and heartstopmiami since as early as 2018. They liked the beats I posted on my Soundcloud and we've been friends ever since. They've supported me since the beginning, and they played a part in inspiring me to take music seriously.
They want their sound to keep evolving
I definitely want to keep making music and explore more genres, and I want my next album to sound nothing like Frailty and be a hundred times better. I want my music to be ever-changing. My dream collabs right now are Porter Robinson, Arca, Halsey, Karen O, Mitski, Pinkpantheress, and a bunch more.