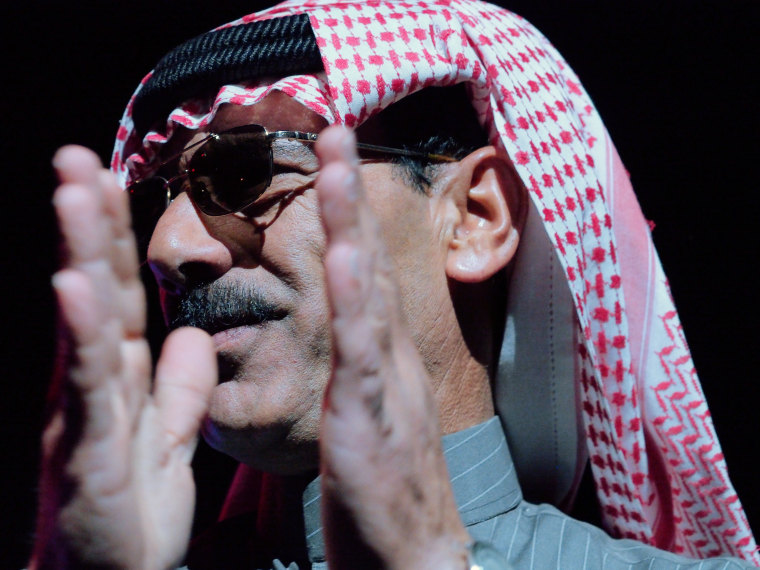 Omar Souleyman is no longer in jail after Turkish police arrested the singer on Wednesday for questioning over a charge of "terrorist propaganda." The news was first reported by Agence France-Presse and confirmed by Souleyman's manager in an email to The FADER.
Originally from Syria, the 55-year-old Souleyman was arrested in his home in Şanlıurfa, a city in Tukey's southeast. He was reportedly questioned over his alleged connections to the Kurdistan Workers' Party, or PKK, a political group viewed as a terrorist organization by Turkey and the United States.
Souleyman's manager told Reuters that the singer does not have any links to any terrorist groups, and said that his arrest came as a result of Souleyman's trip to a region of Syria controlled by the PKK-connected group YPG.
Souleyman became popular on the Western festival circuit with the release of Wenu Wenu, his 2013 album produced by Four Tet a.k.a. Kieran Hebden. In 2019, Souleyman released Shlon via Mad Decent.