Frank Ocean and Drake lead tributes to Virgil Abloh
Kanye West, The Weeknd, Pharrell Williams, and more have all shared messages of condolence.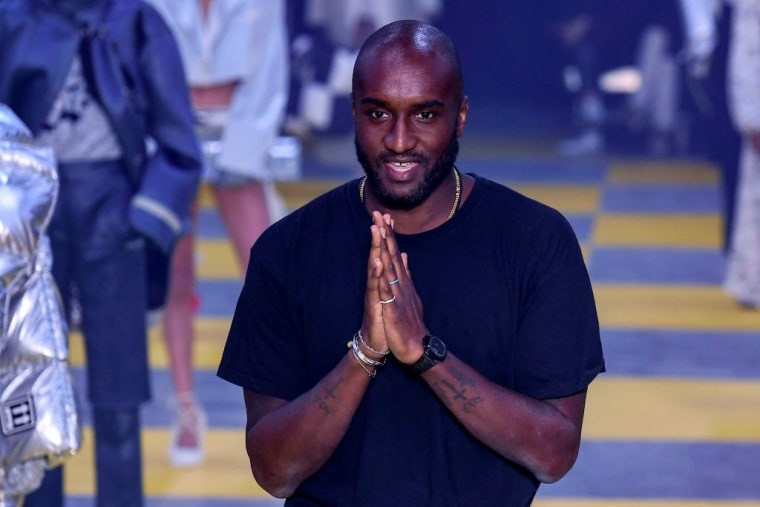 Frank Ocean is among a raft of high profile stars reacting to the death of Virgil Abloh. The beloved designer passed away on Sunday after a private battle with cancer. He was 41.
Ocean wrote about his relationship with Abloh, as well as touching on the loss of his younger brother in 2020, via a rare update on his @blonded Instagram account.
"In 2018 I believe it was I called V and asked him how it was possible to play hundreds of shows a year and do numerous fashion collections a year and be a father and a husband and return EVERYONE's texts with enthusiasm and emojis and encouragement and seemingly.. with ease," Ocean wrote in a story post. "I cannot remember how he responded verbatim but I'm sure it was quotable whatever he said," Ocean continued. "He was always quotable. But the gist of his response was that he was interested in living and living to the maximum extent of his level… which proved to be Impossible today because he was BEYOND."
Abloh's influence across the worlds of fashion, music, and beyond was clear to see with messages coming from the likes of Westside Gunn, Donatella Versace, and French soccer player Kylian Mbappe. Drake said he would love Abloh "eternally" while Kanye West marked the loss during his November 28 Sunday Service performance, with the choir dedicating a cover of Adele's "Easy On Me" to the late designer.
See below for a round-up of tributes.
I love u Bro 🌹 I wanna say so much but I cant right now, I recently showed u this painting I had Mariella paint of u as 1of the biggest inspirations ever in my life which is now priceless ppl think they know me but they really don't this was my family right here @virgilabloh ❤️ pic.twitter.com/RE3PNpp8az

— WESTSIDEGUNN (@WESTSIDEGUNN) November 28, 2021
RIP VIRGIL ABLOH 🕊

No one will forget the impact you had. God bless you my friend.

— Kylian Mbappé (@KMbappe) November 28, 2021
Rest in Power @virgilabloh … gone too soon but your legacy lives on. Stretched culture & the changed the game. Thank you for all you did to support so many & how you pushed us to reimagine what's possible 🤍

— Riz Ahmed (@rizwanahmed) November 28, 2021
RIP Virgil Abloh , you will be missed.
It was an honor to work with you. A true creative genius.

— 방탄소년단 (@BTS_twt) November 28, 2021