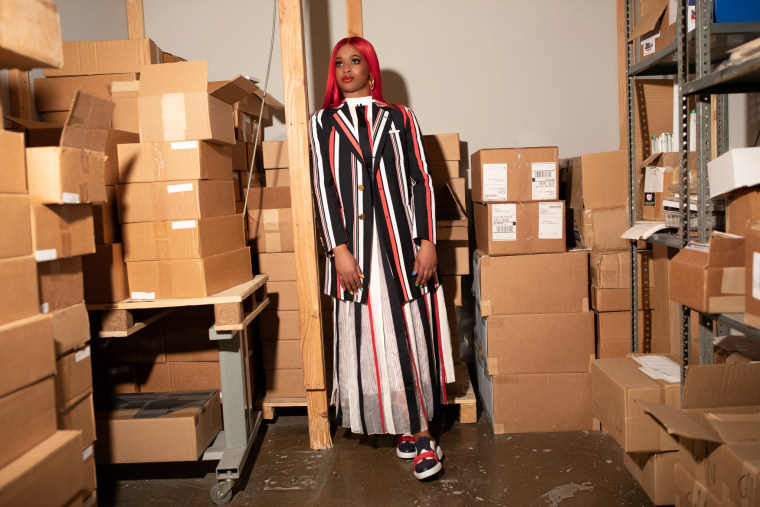 Tierra Whack has confirmed details of a new EP. Rap? is due on Thursday, December 2 and is the follow up to Whack's 2018 project Whack World. Check out the artwork below.
It's set to be a busy week for Whack, who will also release a new line of clothing and shoes with Vans. Created alongside her stylist Shirley Kurata, the 80's-inspired collection reflects her "unique approach to music and fashion," according to a statement, and "will include four styles of footwear and ten apparel pieces, all bearing a signature mantra: ""Weird Hype And Creative Kids" ("WHACK" for short)."
On December 3, Whack will also release a new line of shoes and apparel in collaboration with Vans. Whack and stylist Shirley Kurata's '80s-inspired collection feature the mantra "Weird Hype and Creative Kids" (or "WHACK").
Whack has previously partnered with LEGO and the Philadelphia '76ers. She has also shared one-off singles following the release of Whack World, incuding She followed that release with a string of singles, including "Link,", "Dora," and "Peppers and Onions."
Rap? artwork