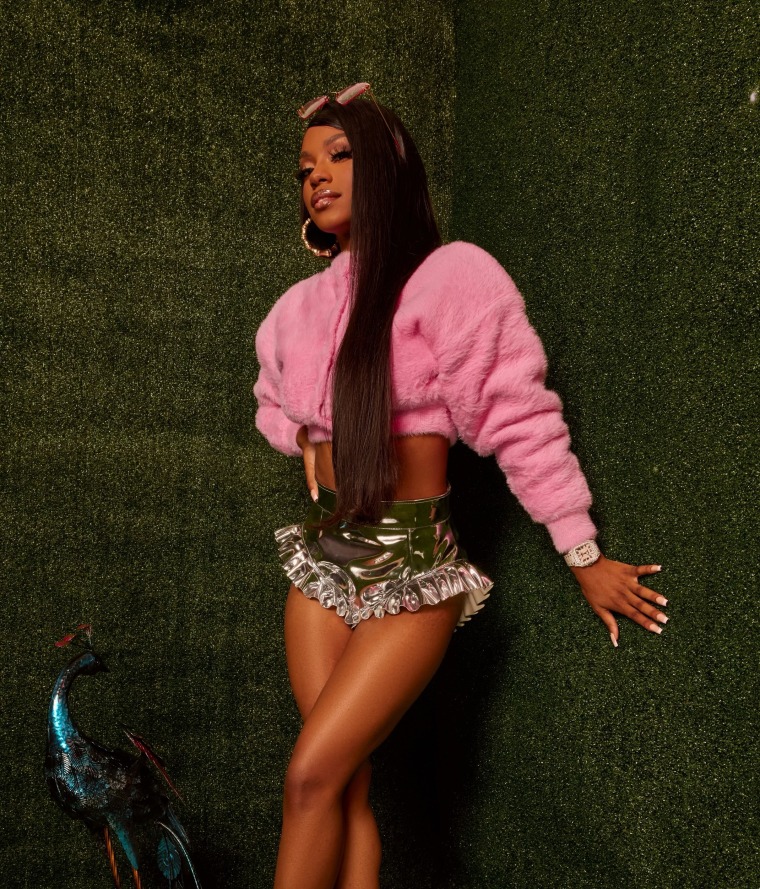 Monaleo's new track, "We Not Humping," is a rare rejection anthem from the perspective of the rejector. "Put that dick up, we not humpin'," she begins, setting the record straight from the jump about what she doesn't want. "[S]top talkling, just come suck it," she says a few bars further into the chorus, clearly indicating what she does want. "Put a bag on your head 'cause it's in my budget," she commands in the first verse as a dirty south beat by Diablo and Aryay plays underneath. Non-romantic sexual encounters are rarely so straightforward.
Monaleo's lyrics — here and on the scattered tracks she's released and appeared on this year, most notably her summer anthem "Beating Down Yo Block" and Maxo Kream's "CEE CEE" — imply a supreme confidence. But outside her music, she's been outspoken about suffering from depression and surviving multiple suicide attempts.
Luckily, things have been looking up for the Houston rapper: This summer, after the viral success of "Beating Down Yo Block," she was cast in Beyoncé's Ivy Park ad campaign and named to YouTube Music's Foundry Class of 2021. Her debut multi-track project is set to arrive in early 2022, and today, she's given us an intimate portrait of her self-care routine.
Listen to "We Not Humping" below.