Magdalena Bay announce first U.S. headlining tour
The duo has also shared a new live performance video for "You Lose!"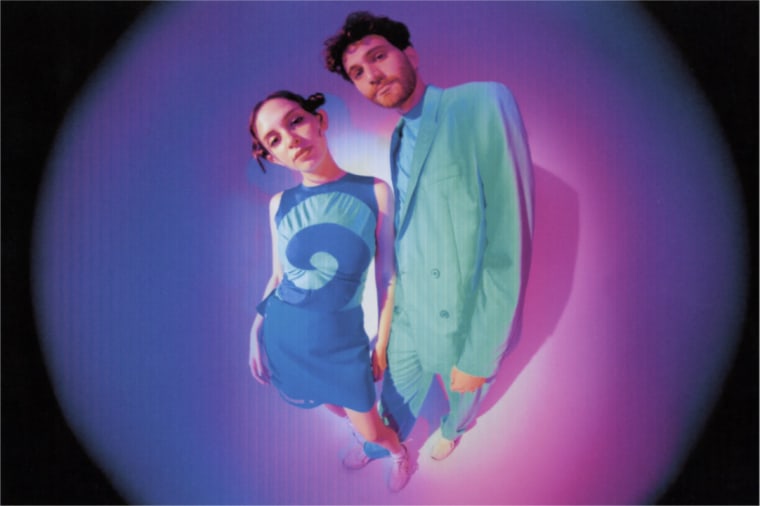 Magdalena Bay have shared the dates for their first U.S. headlining tour. The tour will comprise three short legs — one later this month, one in February, and one in late March through early April. In addition to these shows, they'll also perform at Pasadena's inaugural This Ain't No Picnic festival in August.
With the announcement, the Los Angeles electro-pop duo of singer-songwriter Mica Tenenbaum and producer Matthew Lewin have shared a video of themselves performing "You Lose!," a track from their debut LP, October's Mercury World. They announced that album in June with a FADER premiere of the video for its lead single, "Chaeri."
Mercurial World debuted on nine Billboard charts today, including no.1 spots on the Top New Artist Albums and Alternative New Artists lists. Watch Magdalena Bay's live video for "You Lose!" above, and view their upcoming tour dates below.
Magdalena Bay debut U.S. headlining tour dates
12/18 - The Roxy Theatre - Los Angeles, CA
12/19 - The Glasshouse - Pomona, CA
12/29 - Gramps - Miami, FL
2/17 - The Sinclair - Boston, MA
2/18 - Elsewhere - Brooklyn, NY
2/19 - Black Cat - Washington, DC
2/21 - The Foundry - Philadelphia, PA
2/23 - Grog Shop - Cleveland, OH
2/24 - Lincoln Hall - Chicago, IL
3/23-3/26 - Treefort Music Festival - Boise, ID
3/27 - Barboza - Seattle, WA
3/30 - Holocene - Portland, OR
4/1 - Rickshaw Stop - San Francisco, CA
8/27-28 - This Ain't No Picnic - Pasadena, CA