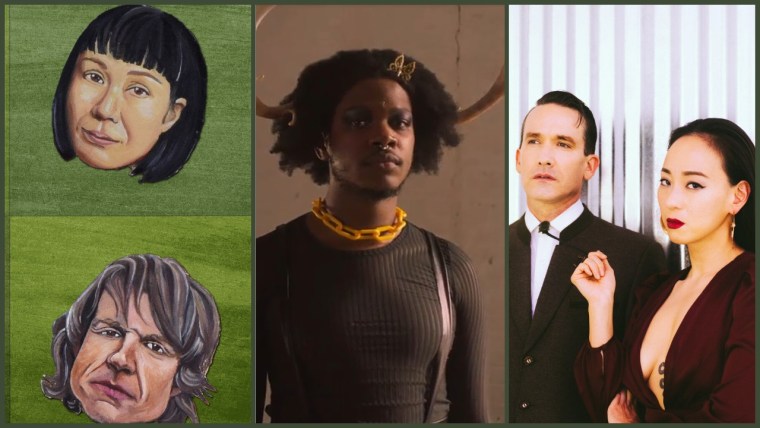 Kill Rock Stars is 30 years old. The iconic indie label — born in Olympia, bred in Portland, and now based back above the state line in Battle Ground, Washington, according to its Bandcamp bio — has been releasing covers of songs from its catalog all year in celebration of the anniversary. And today, with Annabelle Lord-Patey's faithful rendition of Elliot Smith's "Crazy Fucker," they've placed a cherry atop of the massive compilation.
Stars Rock Kill (Rock Stars) is the third sequel to the label's groundbreaking, self-titled, 1991 debut compilation — which featured Bratmobile, Bikini Kill, Nirvana, the Melvins, and many more — following 1993's Stars Kill Rock and 1994's Rock Stars Kill. As if to compensate for the 27-year gap, the new project is longer than the previous three combined, finishing with 63 songs and clocking in at nearly four hours long. It's a product of cross-pollination, with multiple artists being covered more than once, and then covering other artists themselves.
Deerhoof, for instance, contribute a cover of Sleater-Kinney's "Don't Talk Like," and then see five of their own tracks covered immediately afterwards in direct succession. And Xiu Xiu's "I Love the Valley OH!" gets reimagined by Corrina Repp before Xiu Xiu enter the studio themselves to take on Long Hind Legs' "Killing Distance."
There's even an intergenerational moment: Lord-Patey's Elliot Smith cover takes the series full circle, as her mother, Mary Lou Lord, kicked things off by covering Smith's "Some Song" with Mikaela Davis on New Year's Day 2021. (The tracklist runs in roughly reverse chronological order, so "Crazy Fucker" is technically the album's opener, "Some Song" its closing track.)
Other standout moments include Shamir Appalachian Trail-evoking rework of Laura Veirs' "Where Gravity Is Dead" and Mike Watt and The Black Gang's crunchy cover of Bikini Kill's gilded classic, "Rebel Girl."
Stream Stars Rock Kill (Rock Stars) below.