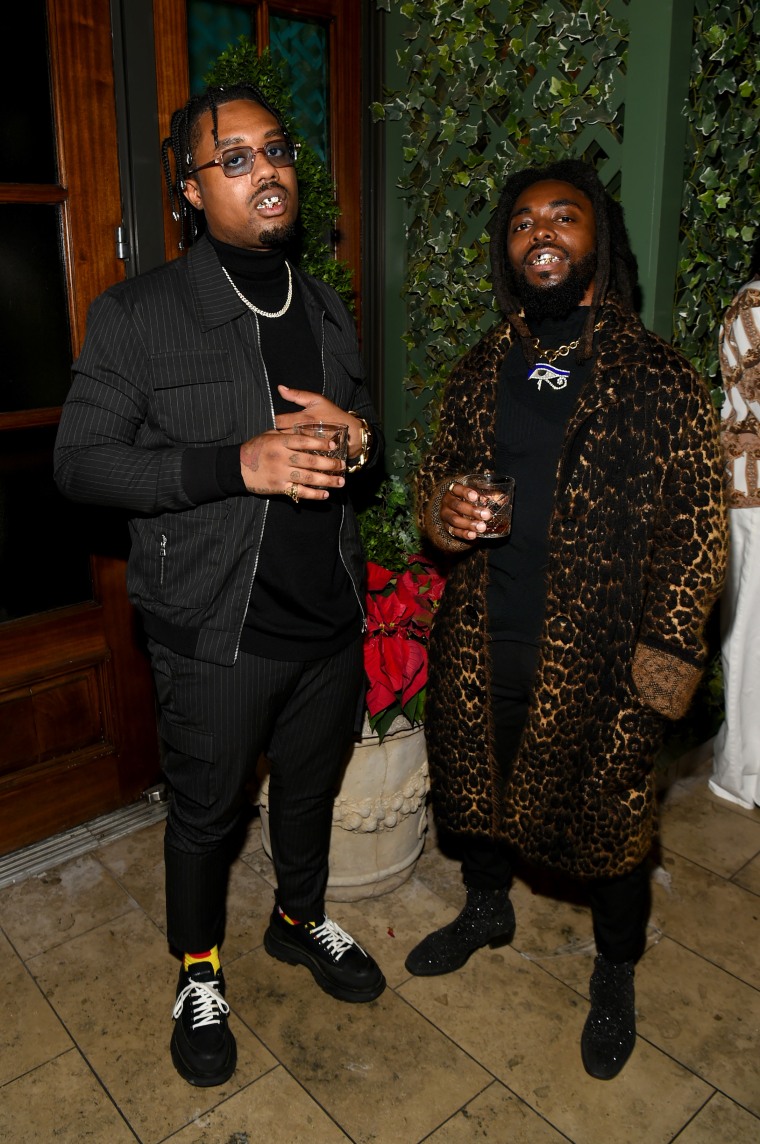 Doctur Dot and Johnny Venus (EarthGang) made their name with lightning-fast, tongue-in-cheek rapping. Lately, though, they've shown a slower, more soulful side. Today they're sharing "All Eyes On Me," the fourth single from their sophomore LP, Ghetto Gods, out January 28.
Ghetto Gods' first offerings — May 2021's "Aretha" and August's "Erykah" — were agile homages to two soul queens. But after announcing the upcoming album in November, Dot and Venus shifted into a new gear with the record's official lead single, "American Horror Story."
"All Eyes On Me" finds them returning to this probing mode, political but not pedantic. The track earns its Tupac-referencing title with lyrics that celebrate the beauty of being alive while critiquing the structures that make Black life in America so precarious: "Got a twenty-dollar bill, get your hands up / You survived last year, get your hands up," Venus rap-sings in the chorus. "I know that money tight, that stimmy check light / I should stash some but we gon' ball for the night."
UPDATE [12:22 p.m.] EarthGang premiered a music video for "All Eyes On Me" at noon. Watch it below.