Watch Alice Glass's gory, NSFW video for "LOVE IS VIOLENCE"
Her solo album Prey//IV is out February 16.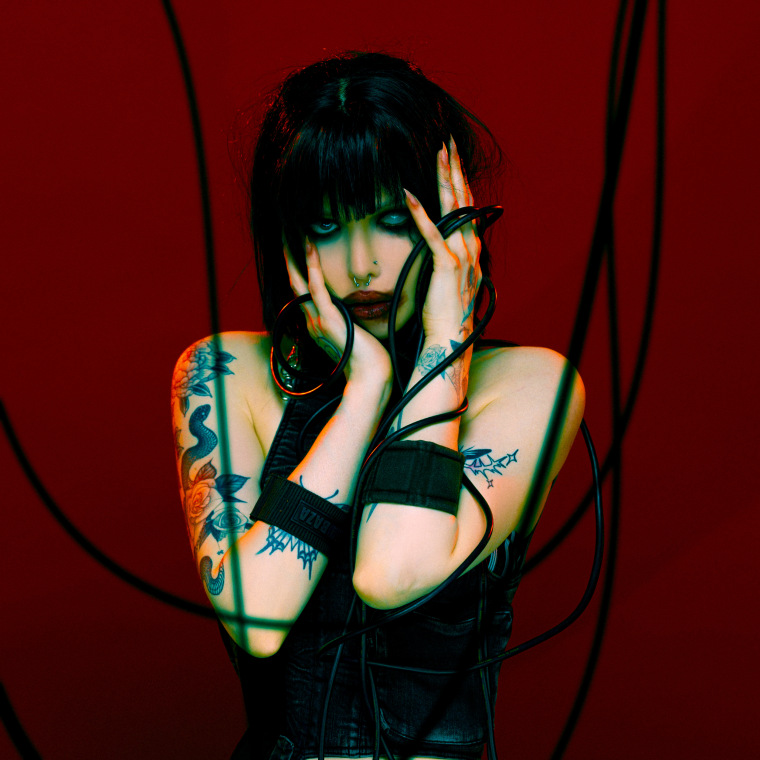 Since Alice Glass left Crystal Castles in 2017, her fans have been waiting for her debut solo project Prey//IV. With the ascendence of digicore and Glass's influence felt harder than ever before, the musical landscape is primed for the album's release. Unfortunately, they'll have to wait a bit longer: Prey//IV was due out today, but Glass has pushed the project to February 16. It's not all bad news, though, since Glass has shared a music video for her new single "LOVE IS VIOLENCE."
If you're not a fan of incessantly violent horror films, the "LOVE IS VIOLENCE" visuals will probably have you covering your eyes more than once. It starts off as a bedroom rendezvous with Glass playing on an old-school CRT TV and quickly turns into a stomach-turning (literally) cannibalistic gore-fest. It's not the easiest thing in the world to watch, but the bruising industrial-pop tune is more of what Glass fans have been missing.
Read Glass's statement on the song and its video below:
"Almost everyone can relate to the sometimes unbearable ups and downs that occur in relationships. But for those of us who have dealt with manipulative or toxic partners, there is a whole other layer of pain. Any person who uses their partner's "love" to control, use, and hurt them is using one of the most cruel and disgusting manipulative tactics in human experience. Disguising power struggles and calling it 'Love' it's a form of violence against a partner. I want to help people to see those red flags and encourage them to remove themselves from those types of toxic situations."