Real Lies announce Lad Ash, share new song
"An Oral History Of My First Kiss" is the second single from the London duo's first album in seven years.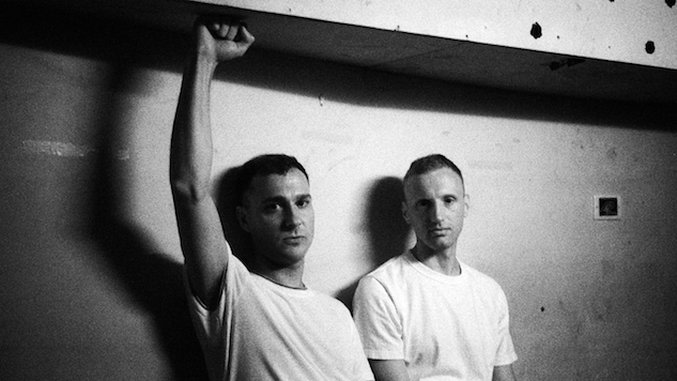 Real Lies' moody, nostalgic synth-pop sounds have been circulating our stratosphere for a decade now, but we only have one album to show for it. 2015's Real Life transported listeners to the bygone days of UK rave. The London band — now the vocalist-producer duo of Kev Kharas and Patrick King, after Tom Watson's 2019 departure — has released an unsteady stream of singles in the years since that record's release and busied themselves with their label and online radio station, UNREAL.
Today, they finally announced their sophomore studio LP, Lad Ash, and shared a new single titled "An Oral History Of My First Kiss." The song, which joins November's "Your Guiding Hand" on the new record's tracklist, finds Kharas reminiscing about his teenage years in his hypnotic monotone as King's electronic instrumental sparkles beneath him. It comes with a video directed by Bing and set on a bleak day in the English countryside.
"'Oral History' is a song about girls with Saturday jobs and boys with nothing to do finding magic in each other, in boring places with boring people who have cruel and stupid ideas about anything or anyone who's different," Kharas writes. "The video is meant to reflect that sense of being young and stuck somewhere, waiting for something to happen."
Watch it below.