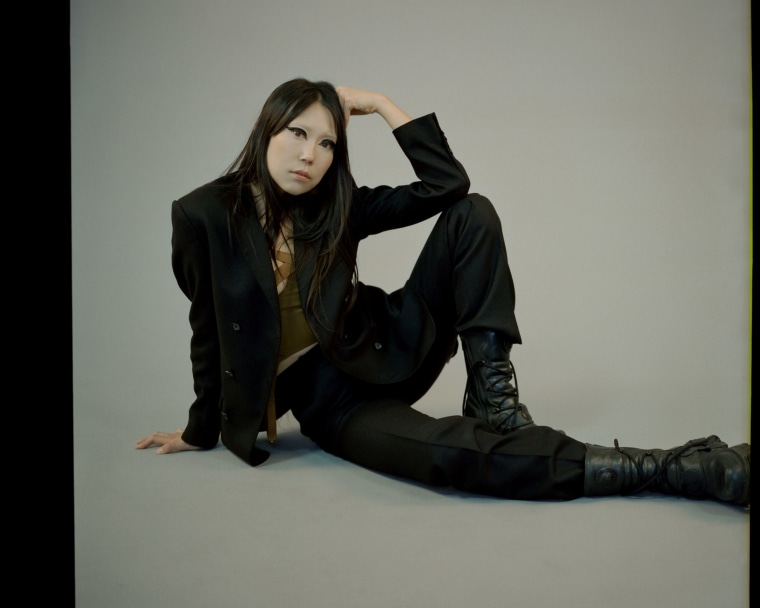 Sasami Ashworth has been reinventing her musical self since long before the release of her first song. As a child in the El Segundo neighborhood of Los Angeles, she took piano lessons and sang in the Unification Church — known to many Americans as The Moonies — where her parents belonged. In middle school, she switched to French horn and carried that awkwardly shaped instrument with her all the way to a degree from the Eastman School of Music in Rochester, New York. Later, she returned to L.A., where she filled several roles at once: music teacher, session musician, film scorer. She also entered the indie rock scene as a backing player in some of the city's buzziest bands, most notably playing keys for Cherry Glazerr.

After a quarter century as what she describes as an "organ" in larger musical, cinematic, and spiritual bodies, Ashworth felt it was time to start her own thing. And so SASAMI, her monomeric solo act, was born. Her 2019 self-titled debut album comprises the first songs she ever wrote, but it's a more mature project than many artists' fourth and fifth records. And yet, some in the music media chose to fall back on obvious comparisons to the few established Asian-American women acts operating within the western art-pop ethos.
With their words ringing in her ears, Ashworth set out to reinvent herself once again — her method of choice, nu metal. "Try to fucking compare me now," she dared the keyboard warriors in one recent interview. Her new album, Squeeze, is as angry as promised, but it's much more than that: Yes, it's full of thrashing middle-finger tracks as subversive as they are moshable, but it's also got triumphant ballads, an industrial club anthem, and at least one heartfelt breakup song.
On the eve of the album's release, SASAMI sat down with The FADER's Raphael Helfand to discuss System of a Down, Japanese water spirits, and the making of Squeeze.