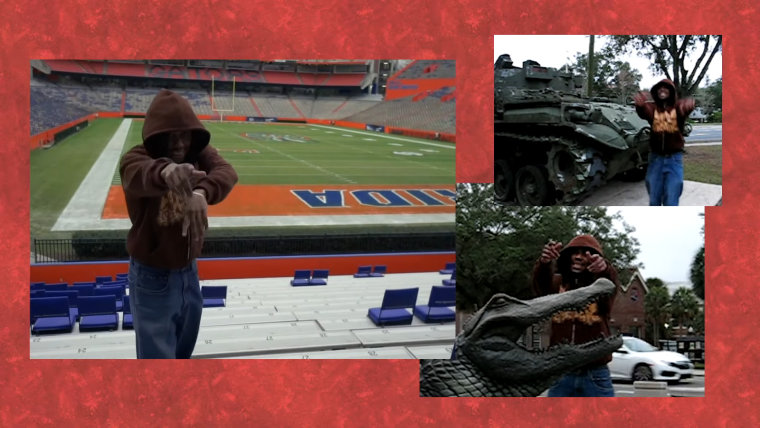 Last year, 454 shared debut full-length project 4Real, a blissful trip through the Florida-born rapper's technicolor mind. On songs like "ANDRETTI," which we named one of our favorite songs of 2021, and "FACE TIME," he blended hyperactive and sugary Florida fast-style music with moody, slowed-down remixes that could find a home on one of the many slowed+reverb-dedicated channels on YouTube. Today, 454 has returned with a two-pack, "SKITTLES + GATORLAND" with a video directed by Tommy Bohn. Check out the video below.
His pitched-up baby voice and vibrant production of the of the first song reminds me of the euphoric music of Richmond's Babyxsosa. The shimmering beat sounds like Pi'erre Bourne's more video game-like production or a more chaotic take on Popstar Benny's plugg lullabies. Comparatively speaking, the second song is a little more soothing despite its rupturous drums.
Last week, 454 aired an episode of his "Florida Man FM" show on NTS Radio and previewed unreleased music.
Revisit out 2021 GEN F profile "The border-tripping bliss of 454's psych-rap" written by Jordan Darville.