The 100 best songs of 2021
From RXK Nephew's thrilling "American tterroristt" to Lucy Dacus's poised and startling "Thumbs," and everything in between, these are the songs that reflected a deeply strange year.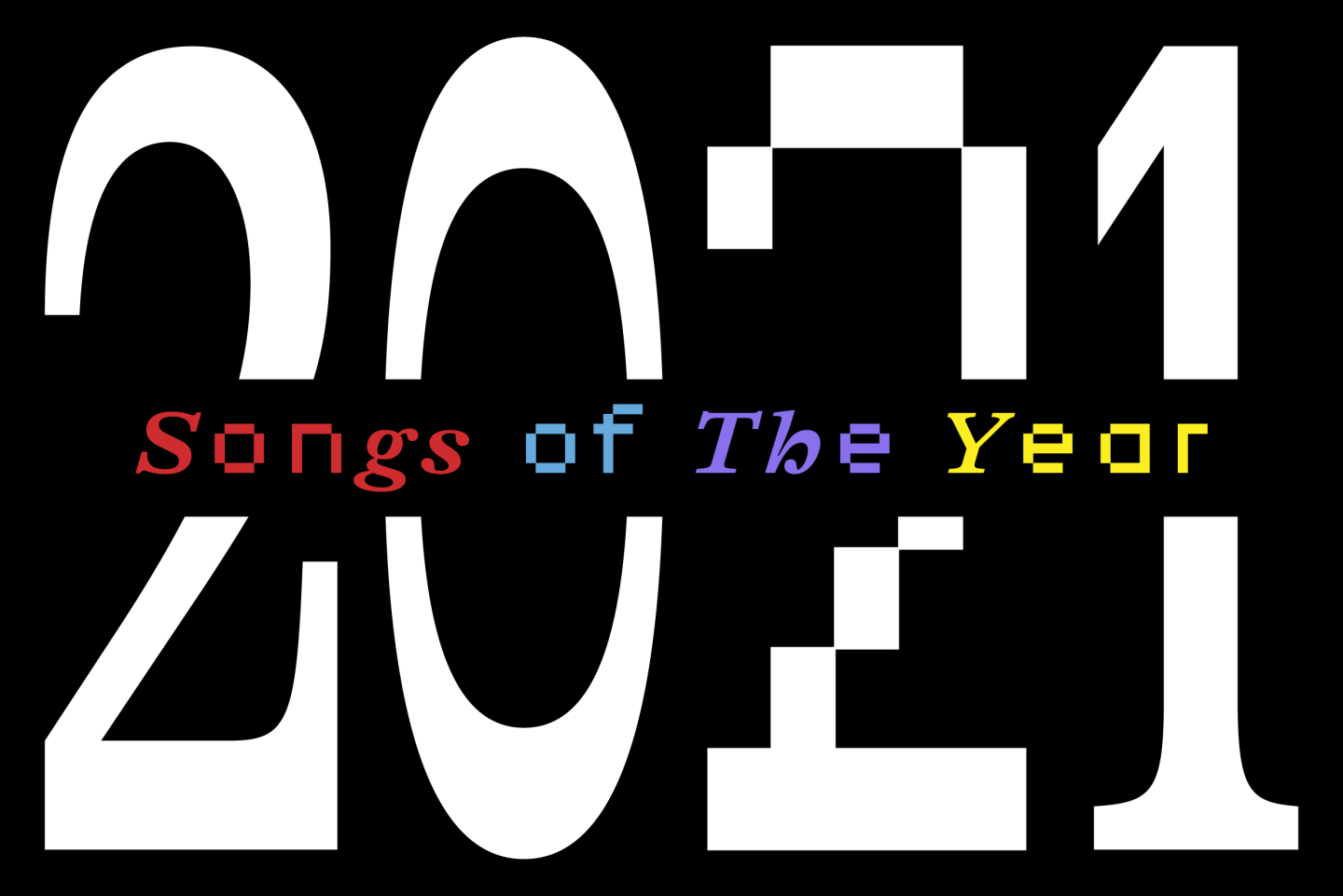 You could make the argument that no song reflects the world as it is now more vividly than RXK Nephew's "American tterroristt," a 10-minute-long, this-is-your-brain-on-Twitter rant that jumps from conspiracy to clarity to lunacy without much of a pause. You could also make the case (as I do below) that Lucy Dacus's "Thumbs," a spare song about revenge and empathy delivered with a quiet resolve, captures something essential about the year just gone. In the end, what won out this year was the next generation: the young artists dreaming up new ideas, whether in bedrooms or giant studios, occasionally borrowing from the past but always expressing things in thrilling and unconventional ways. Still, you'll have to scroll down to find out what won out after a few days of The FADER team haranguing each other and arguing over Zoom calls.
If you missed our albums list, published earlier this week, you can check it out here. Whatever happens next year, whether we're down at the front of the venue together or listening in from our homes, we'll be covering the most exciting music in the world. We can't wait. — Alex Robert Ross, Editorial Director
100. Japanese Breakfast, "Be Sweet"
"I wanna believe in you, I wanna believе in something"

99. Iceage, "The Holding Hand"
"O limp wristed god, limp wristed god,
Don't you know I'm not at a fault in your weakened arms?"
98. Prettyboy D-O, IAMDDB, "Falling"
"Shе say she no like guys from the internet."
97. Magdalena Bay, "Chaeri"
"Was I a bad friend?
It was only that bad with you
I'm sorry."
95. No Rome, "Spinning"
"My love like a city All night, everywhere."

94. Overmono, "So U Know"
"I let you get to me once."

93. Soccer Mommy & Kero Kero Bonito, "rom com 2021"
"What does it say about me?
That I'd rather die in your arms than
Watch you move on without mе."
92. Water From Your Eyes, "'Quotations'"
"Myths of memories going down
Myths of memories in thе sounds."
90. Beabadoobee, "Last Day On Earth"
"This song I wrote is just so fucking sick, it goes…
Shoop-doop, shoop-doo, badoobadoo."
89. Armand Hammer & The Alchemist feat. Earl Sweatshirt, "Falling Out The Sky"
"It felt sleepy at night, but I liked that, felt like you could relax
Like you could disappear, like I wasn't surrounded by the past."
88. Cola Boyy, "To Be Rich Should Be a Crime"
"Throw out the old society
Build a brand new
Build it up!"
87. Stove God Cooks, "That's The Game"
"All I ever wanted was a billion dollars
Knew that I'd be rich when we was whippin powder."
86. GoldLink feat. Jesse Boykins III, "Don't Cry Over Spilled Milk"
"Me laying low, wit' you near me. Stuck in between, you and my dreams."
85. reggie, Monte Booker & Kenny Beats, "Ain't Gon Stop Me"
"The drugs almost got me, my best friend was Oys."

84. Unknown T, "WW2"
"My mother thinks that I'm loco, why?
I get blood pressure when the door knocks 'cause of popo."
83. Arlo Parks, "Hurt"
"Wouldn't it be lovely to feel somethin' for once?
Yeah, wouldn't it be lovely to feel worth somethin', huh?"
82. Conan Gray, "People Watching"
"I'm only looking just to live through you vicariously,
I've never really been in love, not seriously."
81. Shygirl, "BDE"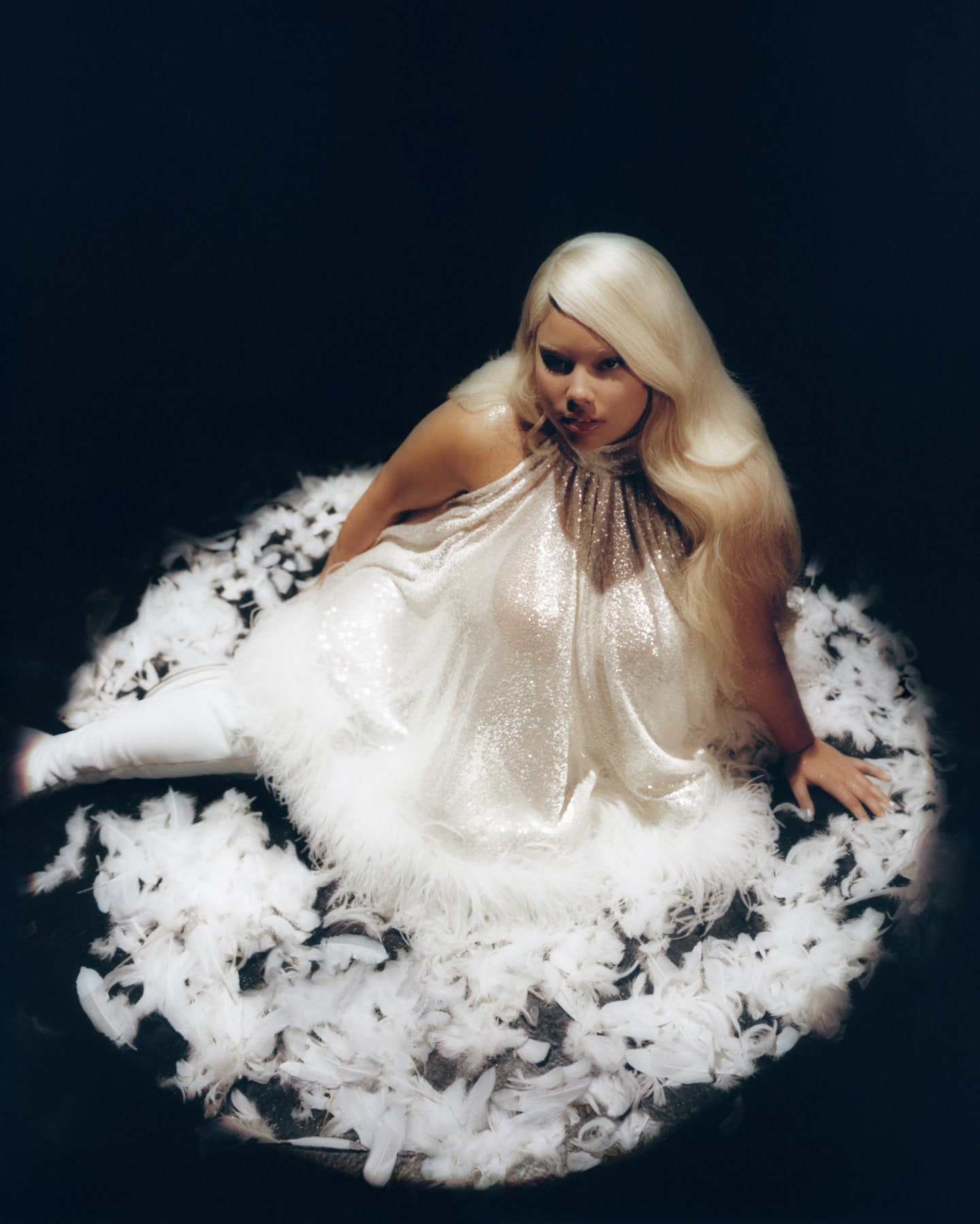 "If you got what I like, you can hit it every night."
80. Moneybagg Yo, "Time Today"
"She ain't even sneeze, but still I bless her (Achoo)."

79. Leon Vynehall, "Snakeskin Has Been"
Luxurious, warp-drive techno beats.

78. Kacey Musgraves, "breadwinner"
"He wants your dinner until he ain't hungry anymore."

77. Megan Thee Stallion, "Thot Shit"
"I don't give a fuck 'bout a blog tryna bash me, I'm the shit per the Recording Academy."

75. Indigo De Souza, "Kill Me"
"I clean up when the party is over
You're plastered, I'm fine."
74. Isaac Dunbar, "Intimate Moments"
"​​I need to get this off my chest, that I'm here and I've regressed."

73. Lily Konigsberg, "Owe Me"
"Thank you all for coming to my show… If you didn't know, now you certainly know."

72. Majid Jordan feat. Drake, "Stars Align"
"I know you been searchin' for someone
To make you happy and get the job done."
71. Caroline Polachek, "Bunny Is a Rider"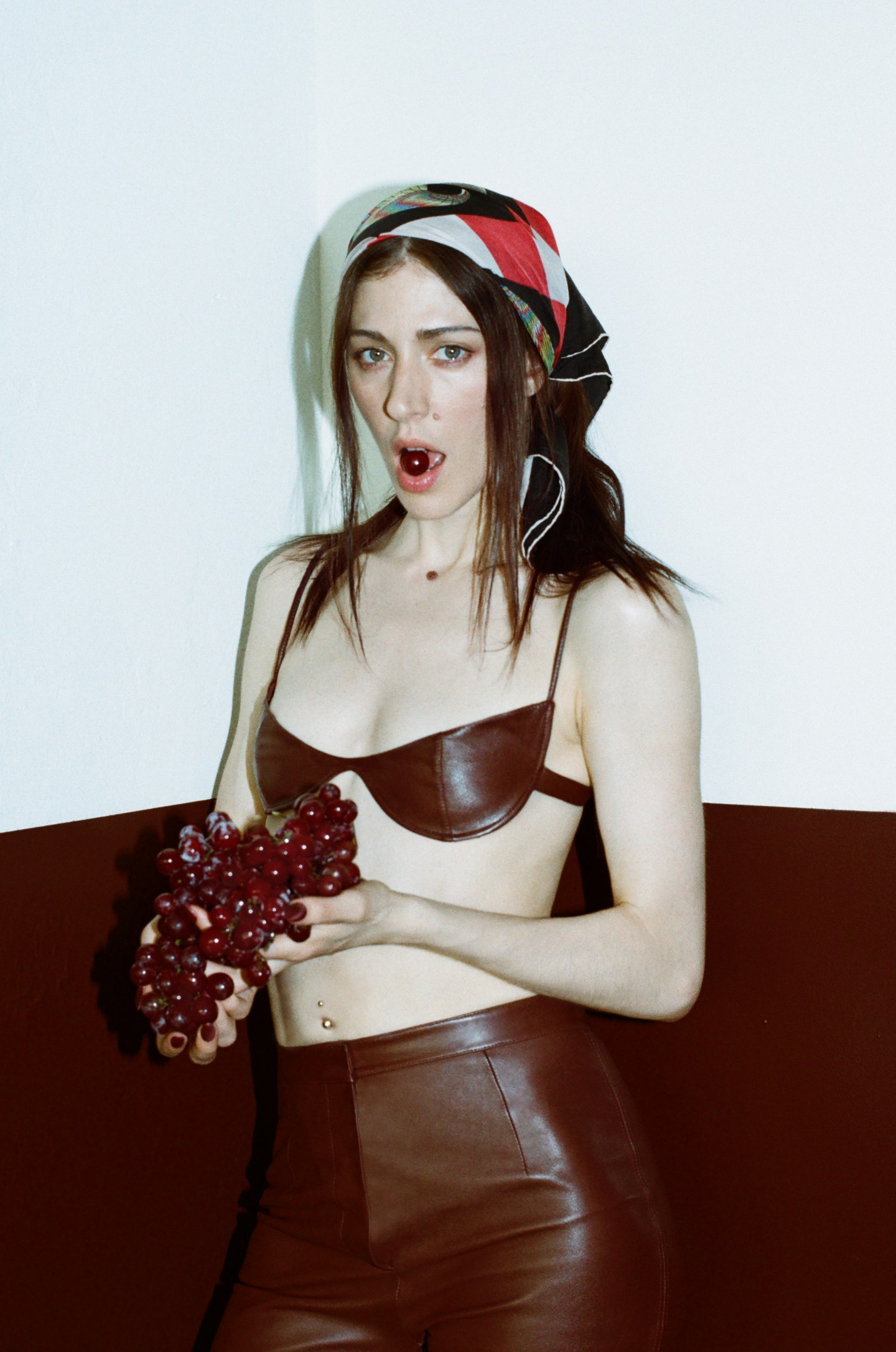 "Bunny is a rider
Satellite can't find her."
70. Kanye West, Hurricane
"Eighty degrees, burnin' up the leaves."

69. Sleepy Hallow, "2055"
"She said, 'Boy you nice, boy you nice'
Heart cold like some water and some ice."
68. Serpentwithfeet, "Fellowship"
"This is the blessing of my 30's
I'm spending less time worrying and more time recounting the love."
67. Mannequin Pussy, "Control"
"I'm in control
That's what I tell myself."
65. Tems, "Crazy Tings"
"If you need somebody's craze
You fit chop somebody's craze."
64. Fauness, "Dragonfly"
"I like it, up above the mess
It's been good to me, this metamorphosis."
63. Jazmine Sullivan, "Pick Up Your Feelings"
"New phone (who is this?)
Contact? Don't exist
Need a ride? Call that bitch."
62. Navy Blue, "My Whole Life"
"So what they got a branch? My roots in the Earth."

60. Ibeyi feat. Pa Salieu, "Made of Gold"
"My soul shows them passion
Your history walks through them golden lines
Your blood carries diamonds."
59. Elujay, "Luvaroq"
"You roll a likkle spliff while you read my signs
That woman is Jah, she can bless my mind, yeah."
58. Smiley feat. Drake, "Over The Top"
"Prada and Gucci, it don't go together
Louis and Dior, I swear it go better."
57. Little Simz feat. Obongjayar, "Point & Kill"
"Family no go suffer, oh, inna my lifetime
Dey be fine, do am proper, no lie lie."
56. Lil Nas X, "DEAD RIGHT NOW"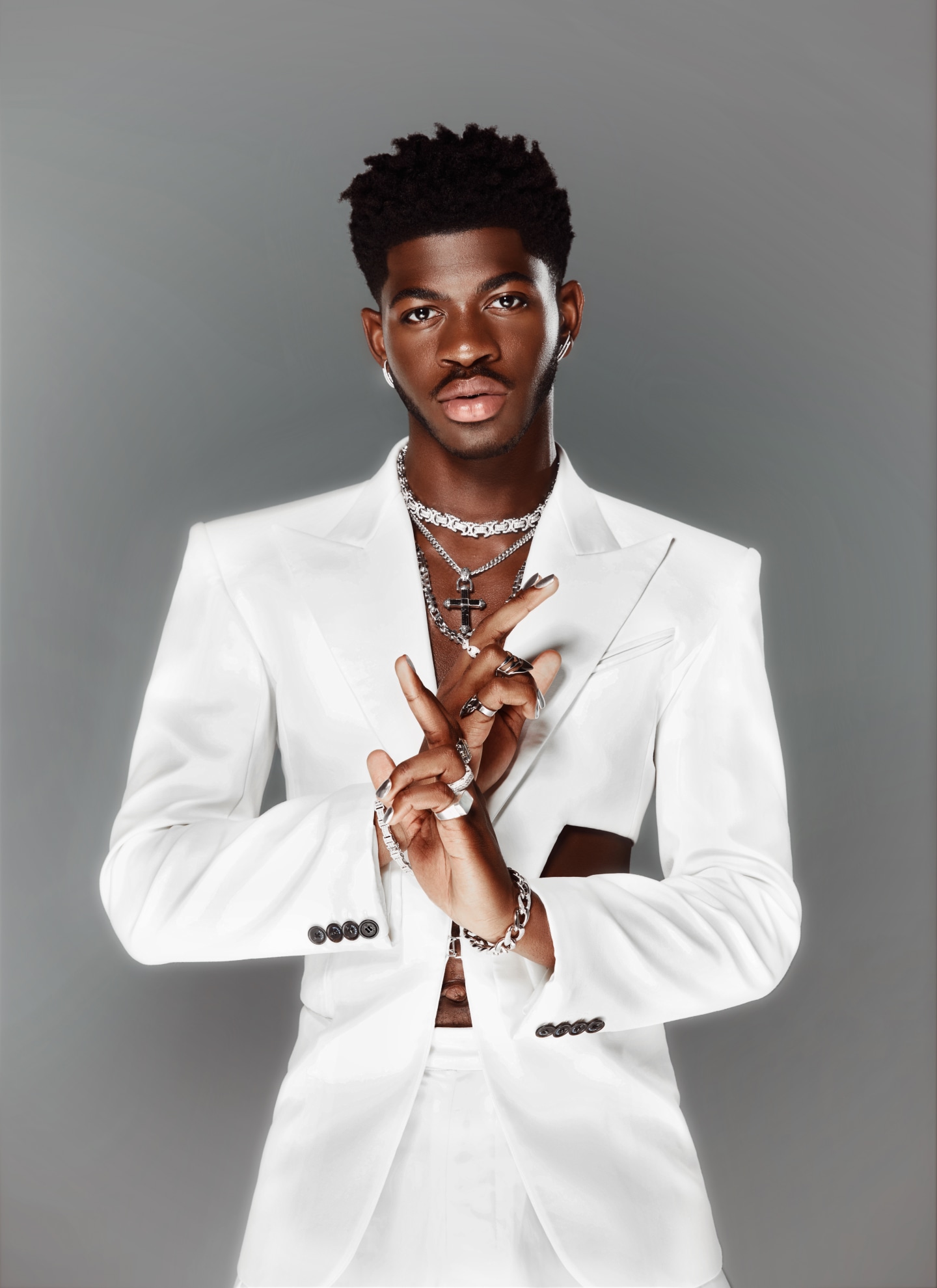 "Left school, then my dad and I had a face-to-face in Atlanta
He said, 'It's one in a million chance, son,'
I told him, 'Daddy, I am that one-uh, uh-uh.'"
55. DJ Sabrina the Teenage DJ, "Try Not to Be Afraid"
"I won't drink the Kool-Aid
Try not to be afraid."
54. Black Midi, "Ascending Forth"
"Impotent Mark puts his pen to forehead
Waiting for proof of his unquestioned gift
As three open windows bring air to his cheeks
The rest of him smothered in three sweat drenched sheets"
53. dltzk, "search party"
"That's not the plan
I'm just praying I don't lose my head
I'll end up dead
And I'll promise I'll be back by 10"
52. DJ Khaled feat. Lil Durk & Lil Baby, "Every Chance I Get"
"I'll give her forty, fifty-thousand cash to start up a business
I'll spend that shit at the dentist."
51. Deafheaven, "Great Mass of Color"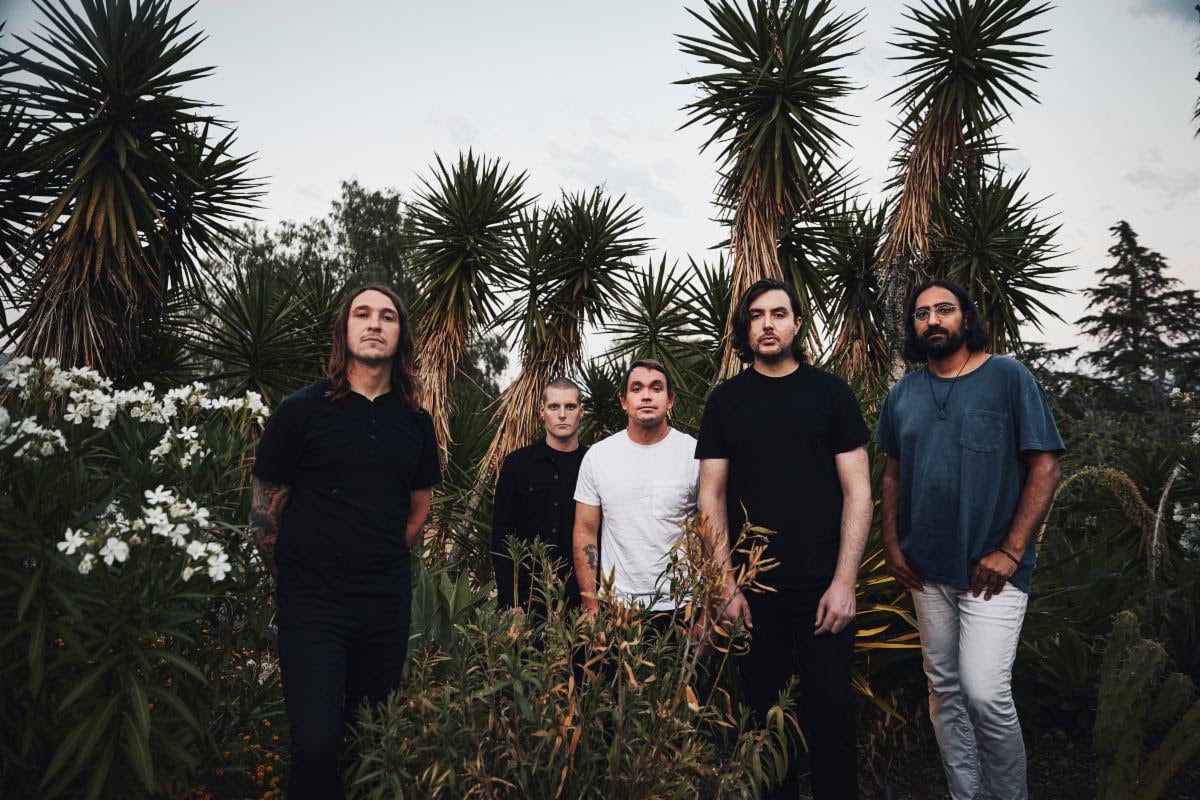 "Do I need this affection?
Do you need this confusion?"
50. Dean Blunt, "Dash Snow"
On the lilting, slide-guitar-slicked ballad "Dash Snow," Dean Blunt is an unlikely voice of comfort. The prolific producer and songwriter has spent years writing fractured breakup ballads, blistering noise, and confrontational rap tracks, among other experiments that intentionally keep prying audiences at arm's length, But here he sings simply, "It's gonna be alright." There are few other words on the track, so this refrain works as a mantra of perseverance, a soundtrack to trudging ahead in tough times. More moving still is his delivery, shaking and soft, as if he's trying to convince himself in real-time that things really will get better. — Colin Joyce
49. Arooj Aftab, "Mohabbat"
A divine symmetry runs through "Mohabbat." This is the sun that illuminates every other song on the Pakastani-American artist Arooj Aftab's third album Vulture Prince. A loop of tender acoustic guitar notes skip through these eight minutes, a circuit through a delicate transcendence. A reconfiguration of the Arabic poetic tradition of Ghazal, "Mohabbat" surges with the pain of a romantic separation, and the deeper, existential plight of knowing you may never be enough. Aftab conveys all of that through her careful composition and stunning delivery, gifts that transcend language. — Jordan Darville

48. Silk Sonic, "Leave The Door Open"
There's something charming in seeing Bruno Mars and Anderson .Paak, two artists who have rarely been coy about their influences as soloists in the past, unite and openly pay homage to one particular era. Sure, An Evening With Silk Sonic has the lavish touches of modern studio wizardry, a few bars from .Paak to punctuate things — but this was a loving tribute to '60s and '70s R&B from two artists who are, deep down, huge music nerds. "Leave The Door Open" was the highlight, a falsetto-driven slow-jam about waiting for your lover. With a little more tape hiss, it might have played on AM 40 years ago, but it's a pleasure to listen to now, joyful and nostalgic for a time that most of its listeners weren't alive to experience. — Alex Robert Ross

47. "Bastard," Glaive
Glaive's best songs sound like a fist crashing through a plywood wall. He's full of rage but seemingly bummed out about not having the answers to life's problems, which makes sense — he's still just 16 and working shit out. "Bastard" is one of the North Carolina hyperpop wunderkind's most vivid tracks in that vein, capturing his alienation from the "actors" he's surrounded by and the end of a "fairytale" romance. Feeling isolated, he falls into despair — the truest expression of adolescent pain. — David Renshaw

46. Doja Cat, "Get Into It (Yuh)"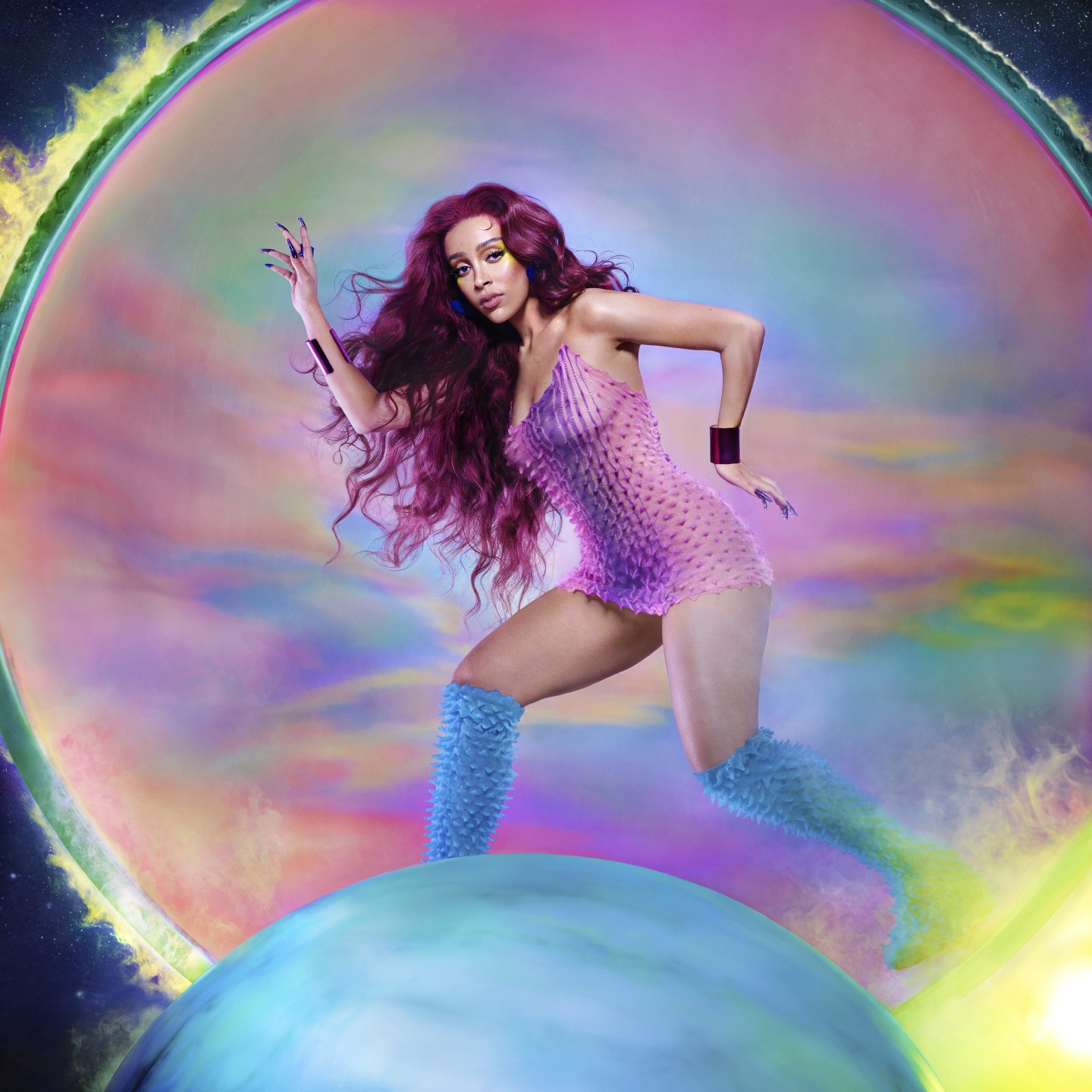 If Doja Cat lays claim to any superpower, it's crafting the kind of earworms that work their way from intrigue to obsession. On "Get Into It (Yuh)," Doja bounds over the track's twinkling production, contorting her voice from fast-paced rasp to all-out chant by the time the hook shows up. It's a testament to Doja's versatility as a pop-rap maven. — Sajae Elder
45. Don Toliver feat. Kali Uchis, "Drugs N Hella Melodies"
Sex sells, and here's the proof. "Drugs N Hella Melodies" is dreamy and lustful, a love song for the OnlyFans generation, a twinkling song that coils around Kali Uchis singing "Sex full of adrenaline / This pussy put you right to sleep just like a sedative" but never sounds corny. Worth every cent. — Janiel Richards
44. SZA, "Good Days"
Every new SZA track since 2017's CTRL has arrived like a whisper, a plea to return back to her. "Good Days" is another moving addition to her canon of gentle, welcoming songs. It's honest and unafraid of its messy emotions, all the anxiety and hopelessness. It's resolute, too, the chorus like a mantra for peace amid panic. "All the while," she sings, "I'll await my armored fate with a smile." — Larisha Paul

43. Tyler, The Creator, "CORSO"
This standout from Tyler, The Creator's CALL ME IF YOU GET LOST pairs soft piano trills with a deep, arresting synth bassline. Between Tyler's gruff and textured delivery and the extra backup from 2000s mixtape king DJ Drama, "CORSO" is the perfect summation of the project as a whole: all pulsing and frenetic but poised, putting his talents as an experimental producer, vocalist, and expert songwriter on display. — SE

42. Fred again.., "Marea (We've Lost Dancing)"
"All these things that we took for granted," The Blessed Madonna says before the beat drops into Fred again..'s "Marea (We've Lost Dancing)." It's a song for every disillusioned dancer, a track from a breakout UK house artist that'll make you want to dance in between reminders of everything that's changed since the last time we all shared a dancefloor together. Straddling the line between hard times and the hope for something better isn't easy, but this track feels like a call to arms and an important snapshot of dance music history. — DR

40. Solo Career, "Movie"
"Movie" is about seeing Quentin Tarantino's Once Upon A Time In Hollywood with your family and fighting about it. It's not the kind of event that would usually inspire a song like this, a hazy, nocturnal piece of bedroom synth-pop that carries all the pulpy tension (and subtle wit) of a grindhouse flick. Annabel Blackman, best known as a singer and guitarist in Body Type but now recording as the painfully un-Googlable Solo Career, anchors the track with a dry, unshowy vocal performance. It's driving and methodical, but low-key acerbic when it counts. — Shaad D'Souza

39. 8485, "hangar"
8485's "hangar" could be an emotional sequel to Avril Lavigne's "I'm With You": Your ride is finally here, but your relationship with the driver is shot through with ambivalence, intractably tied to your stifling surroundings. Co-produced by blackwinterwells, "hangar" pulses with a neon heartbeat. As it moves forward its atmosphere ascends to synth-pop nirvana, but 8485 remains agonizingly tied to the Earth: "This place is suffocating / I'll still be here in five years," she sings, the escape she needs dissolving as she drives closer to the horizon. — JD

38. Lambchop, "Fuku"
This is the strangest song on Lambchop's Showtunes. Kurt Wagner's vocabulary, usually pointed and clever, is fragmented and jumbled here. For the song's first 90 seconds, he's incomprehensible; for its last 90, he's gone. In the four interceding minutes, he deals in repetition: "If it's the last thing we do together / Let's fall in love," he says again and again. In sum, he uses 34 unique words. And yet, "Fuku" is also Showtunes's most powerful track: Wagner lets his lyrics disintegrate in service of a feeling, one better illustrated by devastating harmony than any witty punchline. The closing line, "Bring back my you," would be an eye-roller out of context. But Wagner's "you," stretched to the edge of his lung capacity, may be the saddest "you" I've ever heard. — Raphael Helfand
37. Teezo Touchdown, "I'm Just a Fan"
Between the six-inch nails stuck in his hair, his mic bouquet, and his standout feature on Tyler The Creator's CALL ME IF YOU GET LOST, Texas provocateur Teezo Touchdown made sure that nobody who came across him this year could forget him. "I'm Just A Fan" differs a little from his typical anthemics — here he sings hypnotically about one-sided relationships over a soft acoustic guitar. But no matter how much he changes his blueprint, Teezo will still get you hooked. — Nkosi Bourne

36. Billie Eilish, "Happier Than Ever"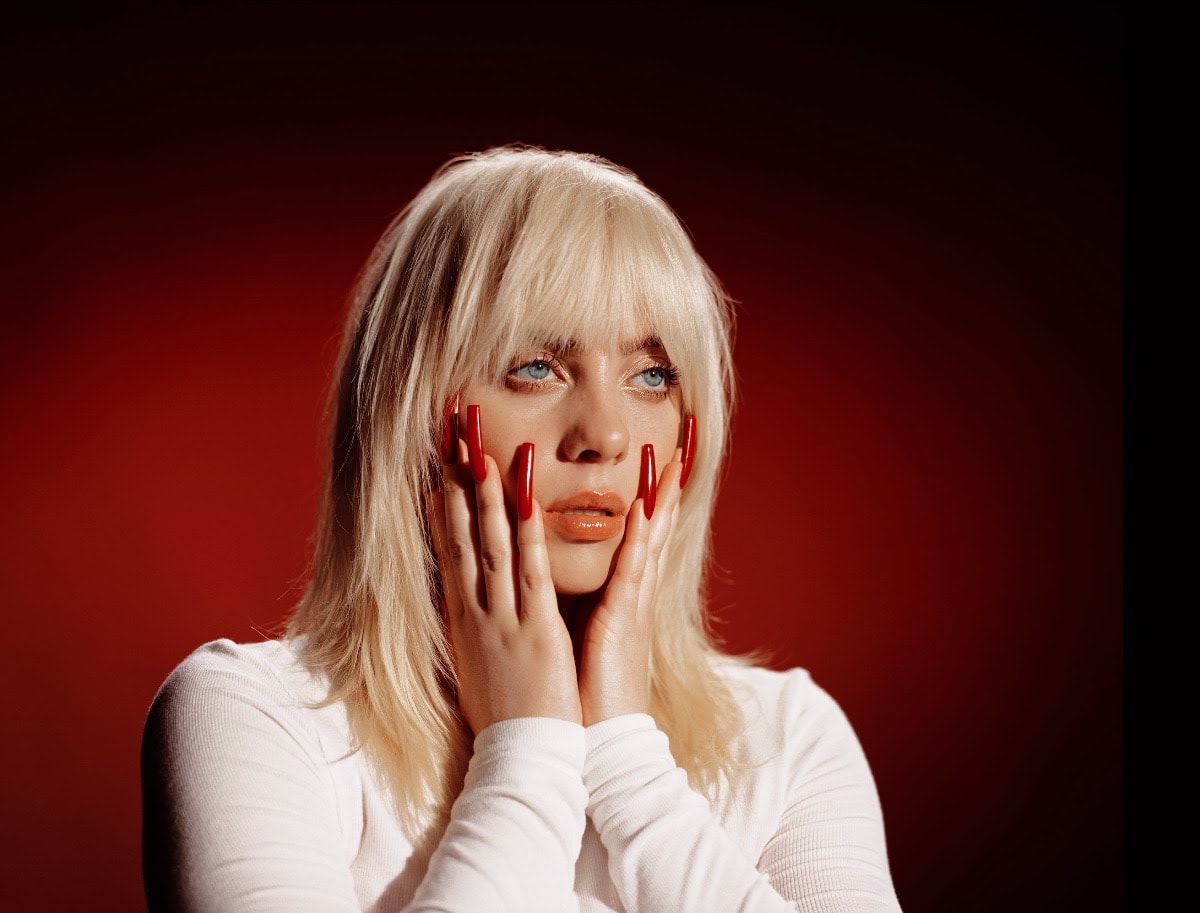 The Old Hollywood glamour, the icy blonde hair, the soulful and low-key advance singles: they were all part of an elaborate feint. Happier Than Ever, Billie Eilish's second album, is her most goth look yet, a slow-burn of a record that builds to an atomic bomb of a finale. In the final minutes of "Happier Than Ever," the album's penultimate title track, Eilish lets it rip, unleashing all the anger and pain that's been simmering for the past hour. "I could talk about every time that you showed up on time / But I'd have an empty line, 'cos you never did," she scream-sings, replacing the fantastical horror images of her debut with genuine heartbreak. It's a blowout that was worth the wait. — SD
35. Kali Uchis, "Telepatia"
The dreamy "Telepatía," a standout on Kali Uchis' first Latin album Sin Miedo (del Amor y Otros Demonios), would be resonant and romantic in any era — but our ongoing isolation makes it feel particularly poignant. It's an anthem about keeping love alive, no matter the barriers between you and your partner. "¿Quién lo diría / Que se podría hacer el amor por telepatía? (Who would have known you could make love telepathically?") she asks. Her voice full of both desperation and surprising warmth, she reaches out across the vast distance. — LV

34. Backroad Gee feat. Lethal Bizzle & JME, "Enough Is Enough"
While the overly online obsessed over genre conventions and generational splits, Backroad Gee was busy colliding drill, grime, and dancehall in a particle accelerator, inviting two of his childhood heroes to bar out alongside him. The result combines Gee's rapid-fire onomatopoeia with Lethal Bizzle and JME's crisp diction and serves it over deeply mournful pan flutes. And with the benefit of a longer view, "Enough Is Enough" clearly highlights how grime's past and drill's future aren't as far off as they may seem. — Son Raw

33. Lana Del Rey, "White Dress"
Lana Del Rey imbues the ridiculous with deep pathos. Nobody else could, or will, ever write a song like "White Dress," a track that's almost trollish in nature (Kings of Leon? The crackle of a Juul hit, right into the mic?) but which, somehow, possesses an aching, exhausting beauty. The images here — of the "men-in-music business conference," of classic '00s rock bands, of the white dress/tight dress/waitress — are impossibly vivid; like a lot of 2021 culture, they yearn for a kind of turn-of-the-century innocence that's impossible to get back. "White Dress," so heady as it is, suggests that the memory is enough. — SD

32. Tokischa & Rosalía, "Linda"
Dominican star Tokischa and Spanish pop star Rosalía's club-oriented collaboration "Linda" is an inclusive ode to femme camaraderie. Tokischa's dembow beats and Rosalía's playfully romantic flamenco-pop provide a vibrant backdrop for all of their winking flirtation and shared admiration. "Nos besamo', pero somo' homie'" ("We kiss, but we're homies"), the duo sing in grinning Spanglish. Sometimes, the world's biggest pop stars just wanna have fun. — LV

30. Sarz & Lojay, "Monalisa"
Sarz and Lojay boldly fuse amapiano and Afrobeats on "Monalisa," though the whole thing sounds so natural it's easy to forget they're doing something fresh. Sarz doesn't overwhelm the song, dropping in just enough log drum, a memorable bassline, and a comforting Afro-fusion groove. Lojay's unique approach to melody, an ode to Yoruba vocal tradition, charges his pursuit of a love interest with an exciting new current. "Girl I'll be foolish if I don't let you indulge me," he sings. "Your lips like poison / I'll take my chance with you." It's a cross-cultural conversation between two powerhouse regions, but above all it's proof that there's strength in finding common musical ground. — AI

29. Amyl & The Sniffers, "Guided By Angels"
Desperation fuels "Guided By Angels." Three minutes of the most driving, most pleading rock music to be put to tape this year, it's a song that's barely a song, more a mantra or a fight chant, a ferocious expression of defiance: "Guided by angels, but they're not heavenly / They're on my body and they guide me / Heavenly / The angels guide me heavenly, heavenly…" Amyl and the Sniffers' Amy Taylor wrote "Guided By Angels" as she began to slip into ennui towards the start of 2020, as Australia's environmental crisis gave way to the pandemic: "[I became] more self destructive and more self disciplined, more nihilistic and more depressed and more resentful, which ultimately fuelled me with a kind of relentless motivation." The resulting song is purely electric: it doesn't pander, as so much toxic positivity punk does, or appeal to unite against a common enemy. Instead, it provides forceful, ecstatic guidance — an appeal to persist, even when there's no end in sight. — SD

28. Mach-Hommy, "The 26th Letter"
You don't pay homage to Rakim, a.k.a the 18th letter, if you aren't confident in your lyrics. But Mach-Hommy managed to surpass himself on this opener to Pray For Haiti, mixing triple-entendres about his car ("My whip talk for me, Bentley wheels been spoke"), references to the Python trench coat he first mentioned on his debut album HBO, and accusations that these rappers "Big 12, like March Madness." All the while, a buzzing jazz micro loop hammers away in the background, and Westside Gunn skips the hook to mock us for the lack of sand on our toes. — SR
27. anaiis feat. Topaz Jones, "Chuu"
"I've been praying for a sign, for the strength to get out, to recall who I am, that I'm here for a reason," London's Anaiis sings here. It's call for liberation from the industry's pressures and anxieties, set to perfectly mellow R&B. In the end, she finds relief: "I won't think 'bout you, won't even think 'bout chuu." A supple lullaby for anyone in need of a confidence-boost. — Janiel Richards
26. Amaarae, Kali Uchis, Moliy, "SAD GIRLZ LUV MONEY"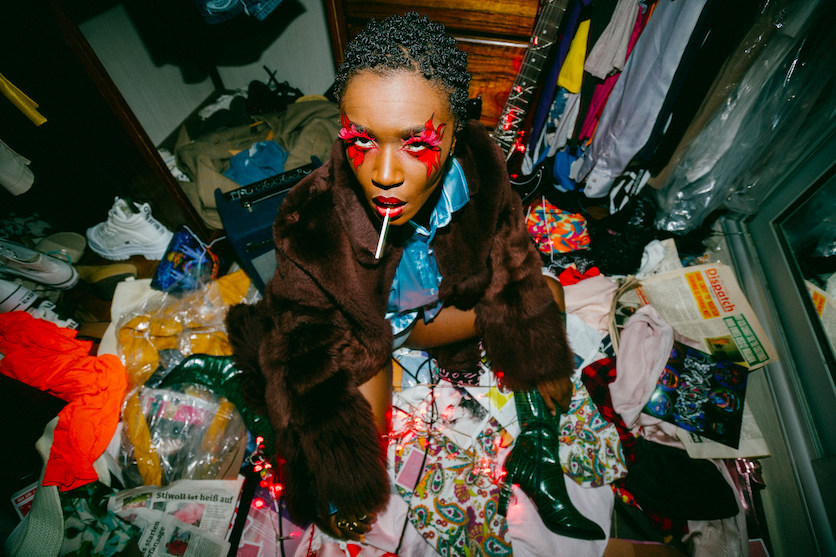 This one's an Afro-fusion anthem for ambitious women everywhere. "I feel like there's nothing in my way," Amaarae affirms sweetly in the opening verse. "All this money on me, it feels amazing." The production by Yinka Bernie is a layered dreamscape of steady percussion and bass with cascading keys, a magical backdrop for lyrics that speak to the art of manifesting. Colombian-American singer Kali Uchis turns up the boss babe vibes with Latin flair on the remix, giving listeners a confident yet airy delivery communicating the thrill of owning your power as a woman. — AI
25. underscores, "Bozo bozo bozo"
Buried in a debut album full of digi-punk contortions, underscores' "Bozo bozo bozo" is a shut-in's prayer. Self-critical and overwhelmed, the track finds the California singer-songwriter apologizing for "oversharing to the friends I made by lying on the internet" and milling about in an anxious malaise. The instrumental is fitting for this ballad of digital disaffection too. It begins as a throwback pop-R&B beat but then caves in on itself, as if the Darkchild discography you once downloaded from Limewire had started to corrupt and corrode over time. Still, somehow, underscores sounds self-assured amidst the distortion and desperation — a suggestion that peace is possible, even for the most terminally online. — CJ
24. 454, "ANDRETTI"
The cotton candy fantasy of 454's innovative debut 4 REAL posts the Florida rap abstractionist across the country. He says he's out in California, but the threat of a bodega square-off feels entirely New York, where the track was recorded. And the tranquilized reprise? That's all Dirty South. The point of "ANDRETTI" is that he could be anywhere. Named after a strain of indica, it's the puff you take that puts everything into sharp perspective. — SM
23. Bladee, "Hotel Breakfast"
Bladee is suffering from success. On the standout from the Drain Gang leading light's May album The Fool, he sings — eyelids heavy — about sleeping too late, missing out on a continental breakfast, and wandering around lost in an unfamiliar city. On an island, isolated from the life he once loved, he's been thrust into a spotlight where, as he jokes, no one can even pronounce his name right ("I'm Bladee, she call me Blade-y"). In the track's first verse, he refers to himself as "king nothing." It's a title he's earned over the years, and "Hotel Breakfast" could be his coronation song. — CJ
22. M Field, "Andrew"
If Beatenberg — the Capetown trio that Matthew Field has fronted for the past decade — is his Genesis, then "Andrew" is his "Solsbury Hill." The band hasn't broken up, but Field went rogue this year with his self-titled debut EP, a deeply enlivening batch of tracks produced remotely by London analog pop savant Bullion. "Andrew" opens the project as a conduit for warm possibility, beckoning to "conquer the concrete, idealize the ivy" over blooming pastel synths. As for the man in the title role, Field's explanation is resolutely oblique: "Like in dreams, in songs, everyone is you. But also nothing I say outside of my songs is actually true." — SM