The 50 best albums of 2021
From Tyler, The Creator to Porter Robinson, Jazmine Sullivan to Doja Cat, these are the albums that defined and transcended the past year.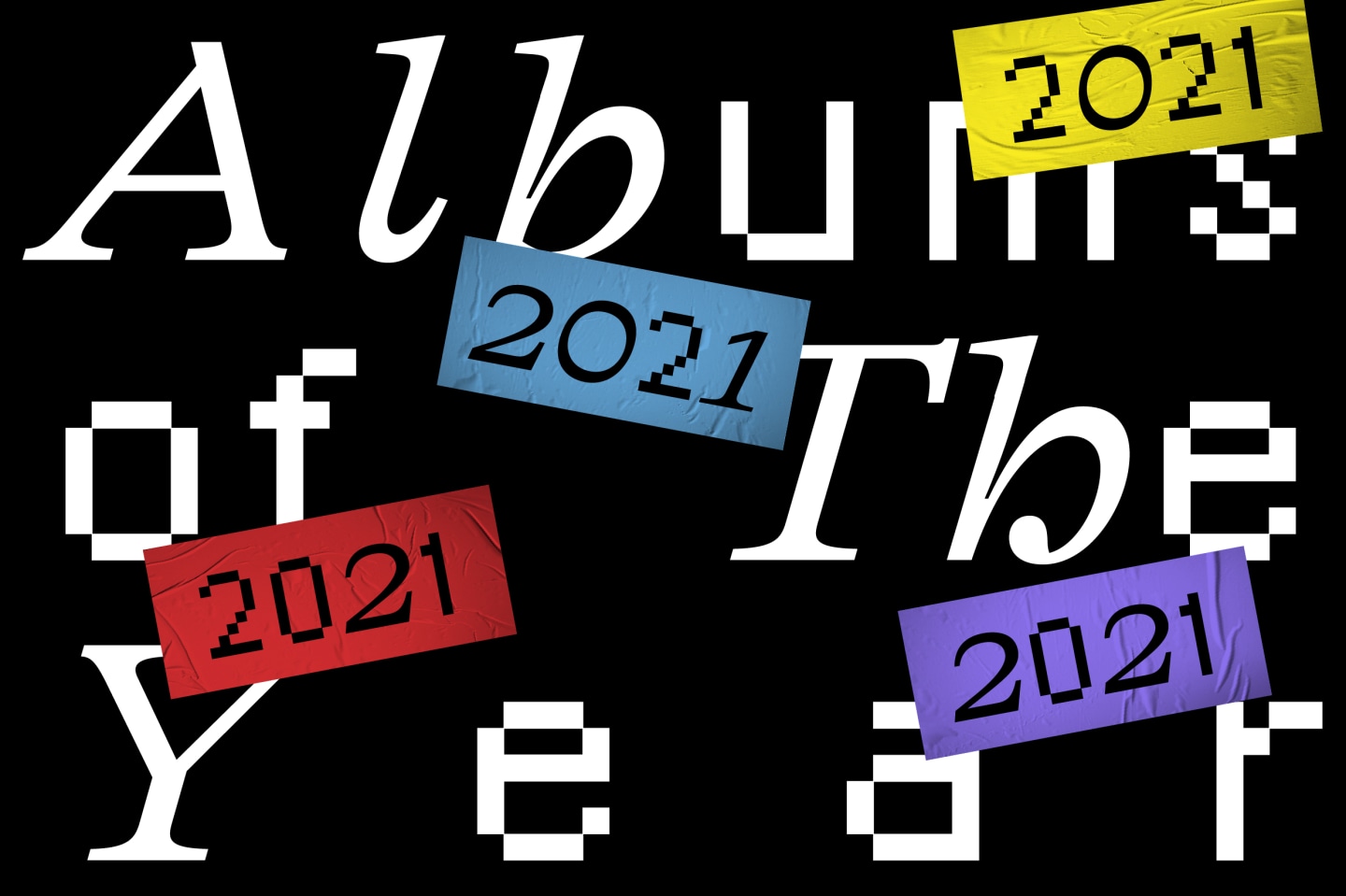 If 2020 was the year when pre-plague optimism and quarantine depression formed an uncomfortable hybrid on end-of-year lists, 2021 was something stranger still. We've shut down, opened up, sat inside alone, shared sweaty venues with thousands of perfect strangers, flirted with lockdown again, and then found ourselves here — which is nowhere, exactly.
Maybe the albums on our year-end list reflect that oddness. Wide-eyed experiments in pan-global movement (Juls's Sounds of My World), staggering cinematic compositions fit for vast concert halls (Floating Points, Pharoah Sanders, and the LSO's Promises), furiously inventive albums from restless iconoclasts (Turnstile's GLOW ON), and beautiful projects from master soloists (Yasmin Williams's Urban Driftwood) co-exist here, as they did in our headphones as the year stumbled forward. But really these records, whatever their subject matter or inspiration, transcended their circumstances; they'll continue to challenge and inspire us long after this liminal era has receded into memory. — Alex Robert Ross, Editorial Director
50. Bruiser Wolf, Dope Game Stupid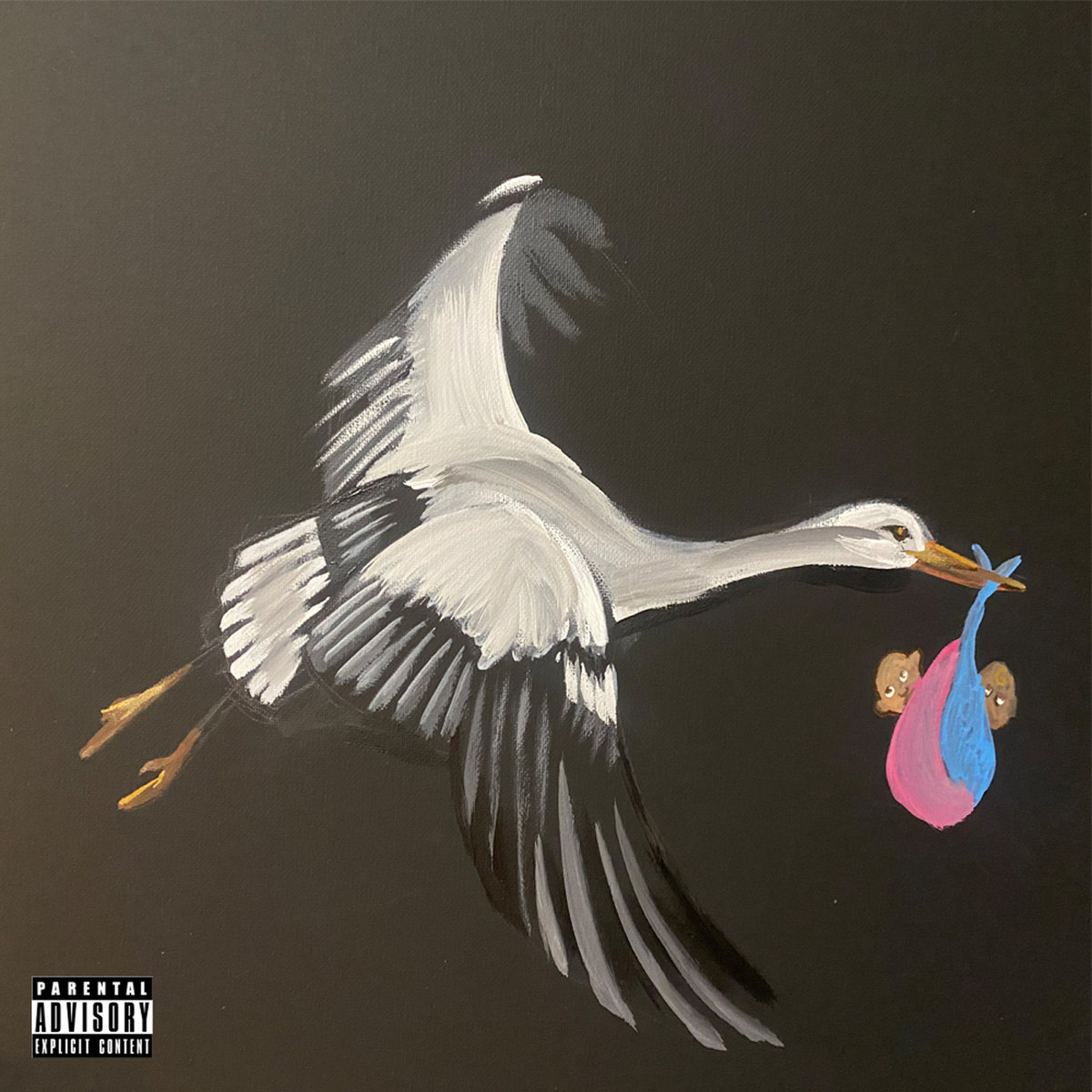 After a decade in the shadows, Danny Brown's Bruiser Brigade spent 2021 taking over their woozy, sample-heavy corner of Detroit rap with a flurry of underground releases, and none was more attention-grabbing than Bruiser Wolf's Dope Game Stupid. With a unique, high-pitched voice and an off-beat delivery that stands toe-to-toe with those of his younger Michigan rap peers, Wolf devotes the album to cracking wise and spitting game like a midwestern E-40 variant, couching serious drug dealing knowledge in knee-slapping punchlines and borrowed 50 Cent hooks. Far from the scowling seriousness of your average punchline rap, songs like "Use Me" lean into Wolf's zingers, with Brigade producer Raphy providing cracked, soulful beats that could have left Dope Game Stupid feeling like an old comedy record after one too many bong hits. Then, the final track, "Momma was a Dopefiend," reveals the human cost behind the laughter, adding depth and pathos to a record otherwise reveling in the fast life. — Son Raw
49. Aaron Dilloway & Lucrecia Dalt, Lucy & Aaron
Aaron Dilloway has been in almost constant communion with his peers for the past two decades, burrowing deep into the experimental noise scene and collaborating with everyone from Prurient to Emeralds to Jason Lescalleet. Often he leads from behind, playing the part of deranged producer to a formidable band — as he did on November's Body/Dilloway/Head with Kim Gordon and Bill Nace. But on Lucy & Aaron, alongside the Colombian sound artist Lucrecia Dalt, he walks in lockstep with an artist whose approach to experimentation starkly contrasts his own. Where Dilloway is a battering ram, Dalt is an unlocking charm, and each opens the door to a different world. Lucy & Aaron flows constantly back and forth between Dilloway's hellacious glitches and Dalt's celestial synths. Perhaps it helps that the two are close friends. On "Niles Baroque," where Dilloway's drones rumble in perfect dissonance with Dalt's haunted vocals and pure electronic tones, there's a clear sense — as there is across the album — of a mind meld that even the closest collaborators would struggle to achieve. — Raphael Helfand
48. Tirzah, Colourgrade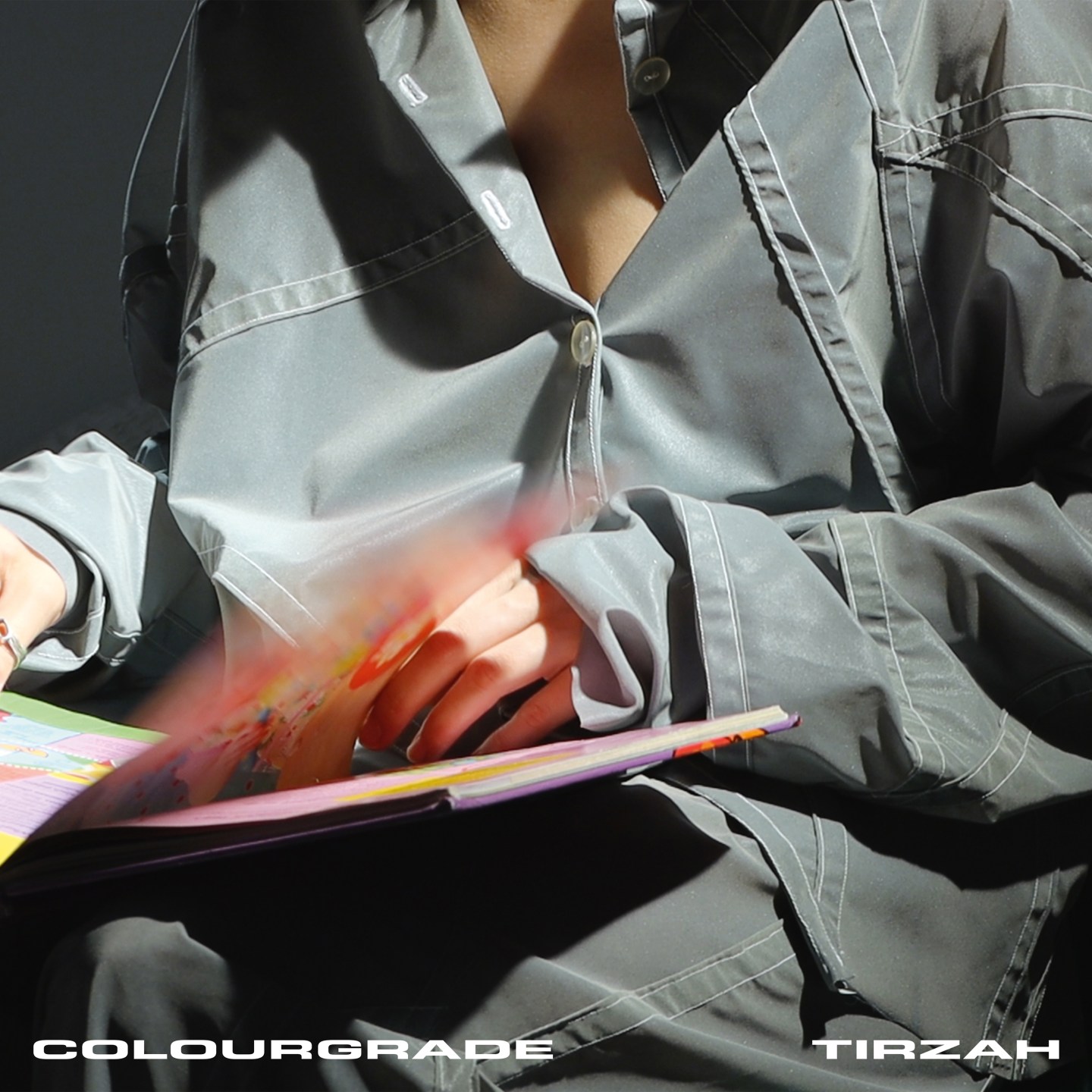 Oversharing is too often confused for intimacy. The personal details that someone chooses to reveal in their music might sometimes break down a barrier between artist and audience, but diaristic lyrics don't necessarily help the listener step over the rubble and into the artist's space. At points on Colourgrade, Tirzah Mastin's second album, it's possible to pick out disjointed clauses and piece together a collage of the 34-year-old's life since releasing her debut album Devotion, falling in love, and giving birth to her first child. But the sense of intimacy — the wordless, naked, close-up intimacy so beautifully portrayed in the three very different videos for Colourgrade's "Send Me," "Tectonic," and "Sink In" — doesn't come from these miniature revelations. Instead Tirzah's voice barely rises above a whisper, as though half an inch from the listener's ear. The tracks themselves are thick with bass but mostly muffled and muted, so that the indiscernible yelps on "Hive Mind" and the dissonant, wailing guitar on "Sleeping" jolt through the mix like sirens blaring down an otherwise deserted street. Colourgrade is unadorned and unpolished, its tape hiss left bare, and it leaves the listener with no choice but to sit, completely still, inside Tirzah's world. — Alex Robert Ross
47. Grouper, Shade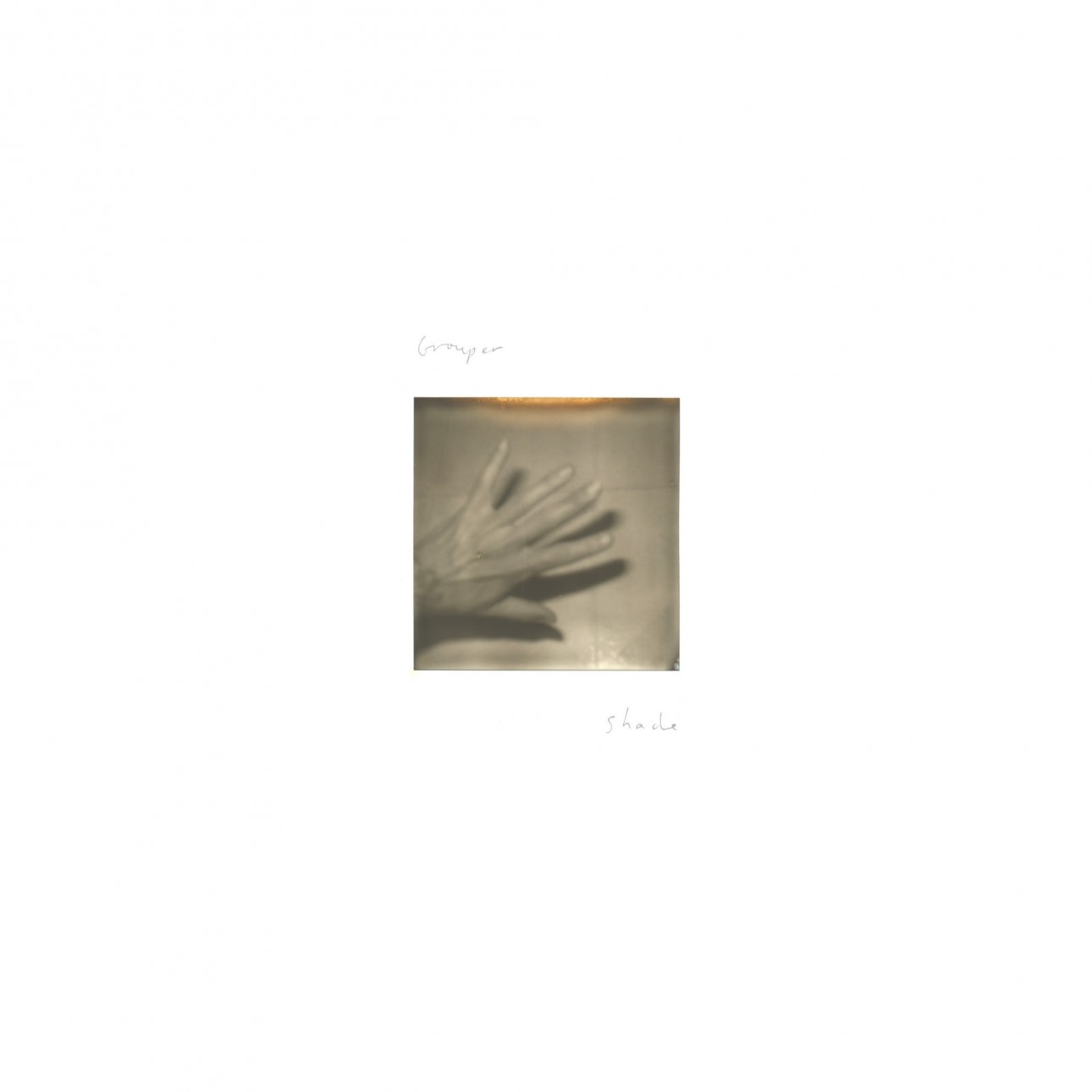 Time flies in the songs Liz Harris makes as Grouper. Whether she's writing vaporous, otherworldly ambient pieces or intimate ballads, her music is meant for giving yourself over to the moment, for forgetting where you are. It's fitting then that Shade is made up of recordings made over 15 whole years. Though it's composed of some of her more structured melodies and legible instrumentation, the album still reflects the patience with which it was made. Songs like "Ode to the blue" play like lullabies for a night of eternal sleep, the edges of her gentle guitar lines wavering as you drift away — unsure when you're going to wake up, or if. Somber as the songs sound, they're soothing in their own way, as her music always has been. They offer somewhere to escape to, to let a long year drift idly by, with a familiar voice whispering something comforting in your ear. — Colin Joyce
46. Lojay x Sarz, LV N ATTN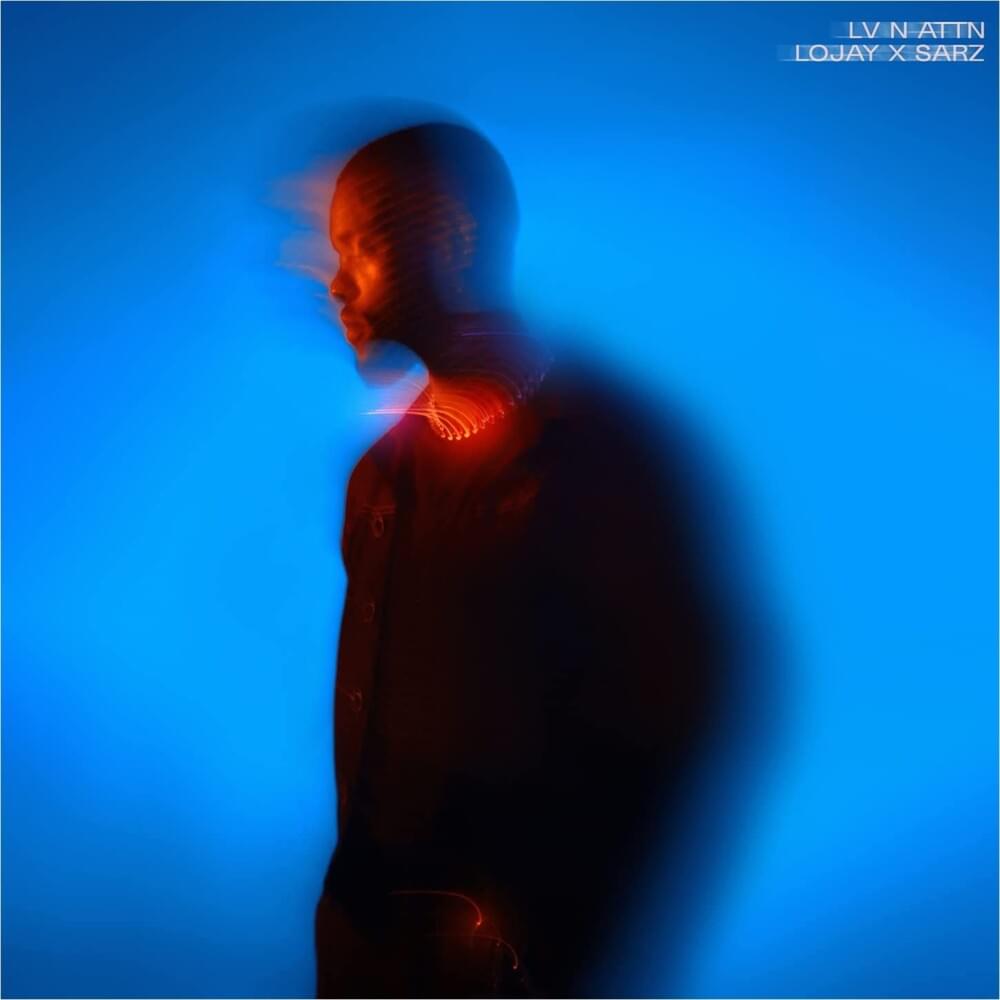 It's possible to read the title of Sarz's debut project, Sarz Is Not Your Mate, as a statement on his process. While the genre-defying Nigerian producer's beats are in high demand, he chooses his collaborators carefully, and there's little reason to change up the method — just about every new Sarz single makes a dent in the Nigerian pop scene. That he chose a rising Afro-Fusion star like Lojay to share an EP with is as good a cosign as a young artist could hope for. Lojay is an effective partner for Sarz's iconoclastic view of Afrobeats on LV N ATTN, sending his love interests playful and wildly effective flattery. "Mon ami I swear you causing traffic," he sings in "Park O X3," "Mon ami I swear you got a hold on me yeah / And I seek permission to throw you down." "Tonongo" and the Wizkid-featuring "LV N ATTN" are immersive and lustful, with Sarz's moody production proving that slowing things down can still produce hits. But things don't stay sedate throughout: "Monalisa," a track inspired by the South African house hybrid subgenre of amapiano, has taken over dancefloors across the diaspora. It's a perfect project for a world slowly adjusting to a new normal, inching back towards the dancefloor. — Antoinette Isama

45. Playboi Carti, Whole Lotta Red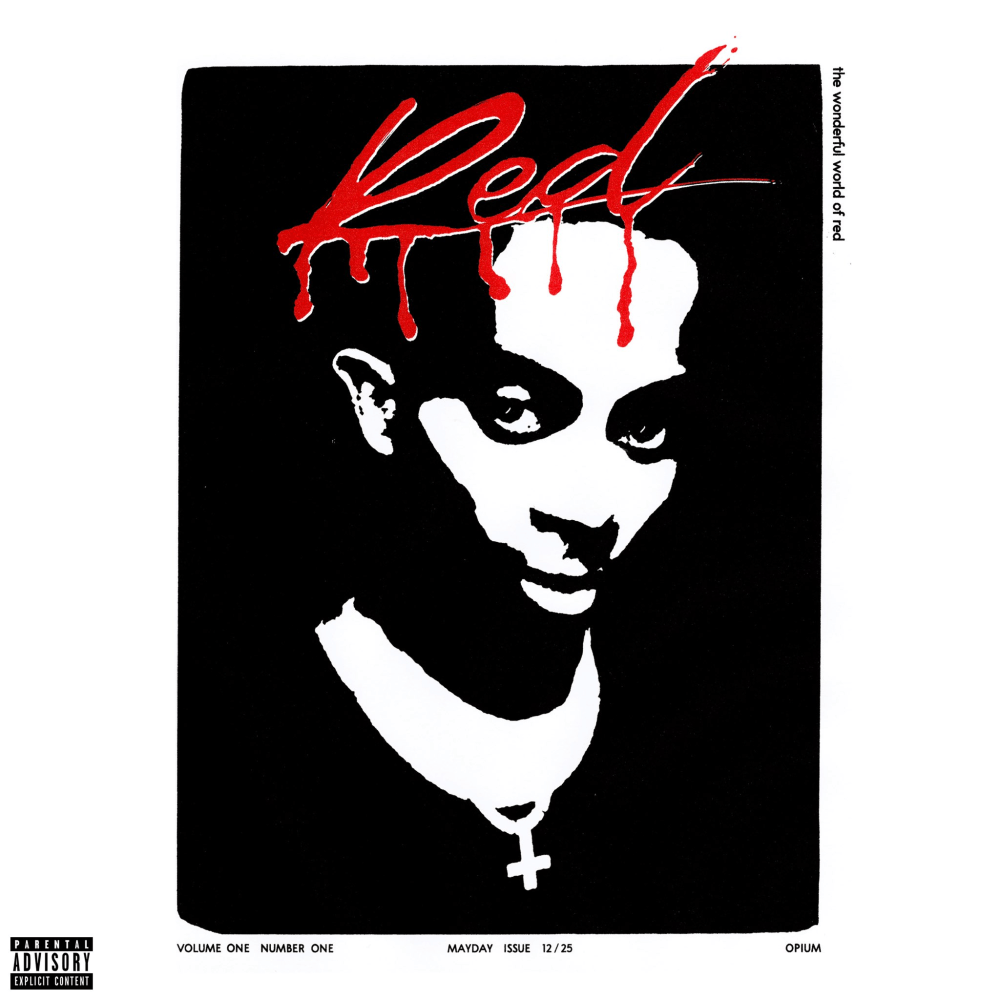 For better and worse, no other rapper captures the modern rap zeitgeist like Playboi Carti. After years of massive hype and delays — which were exacerbated by a campaign of unauthorized song leaks, the likes of which haven't been seen since Young Thug's peak — Whole Lotta Red collided with the timeline on Christmas Day 2020 like a leather-clad asteroid. The cover art, a tribute to the '70s underground punk zine Slash, and its opening track "Rockstar Made" served to immediately reestablish an artist who pioneered rap's luxuriously styled sonic rage. But across Whole Lotta Red, Carti grows beyond what came before.
A new ruthlessness pervades the project. When the music is mean and aggressive, it exceeds that feeling on previous records, with a sound as tightly coiled and imposing as barbed wire brass knuckles. It's a credit to Carti that he's able to bear his teeth so convincingly over the Nosferatu-type beat of "Vamp Anthem," and even songs like "Sky," where he adopts a smoked-out flow, as the beat's synths streak like a migraine. Carti doesn't neglect his sensitive side, though, professing his love over the over zippy EDM-friendly synths on "Control" and mourning a lost love on "Over," a transmission from the loneliest corner of the mosh pit.
The features are sparse but huge: Kid Cudi, Future, and the album's executive producer Kanye West all appear, each rapper sounding energized, even grateful to be there. Whole Lotta Red more than justifies the authority Carti holds in the rap game. Throughout, he's a youthful god-king reborn: triumphant, petulant, and all-powerful. — Jordan Darville
44. Deafheaven, Infinite Granite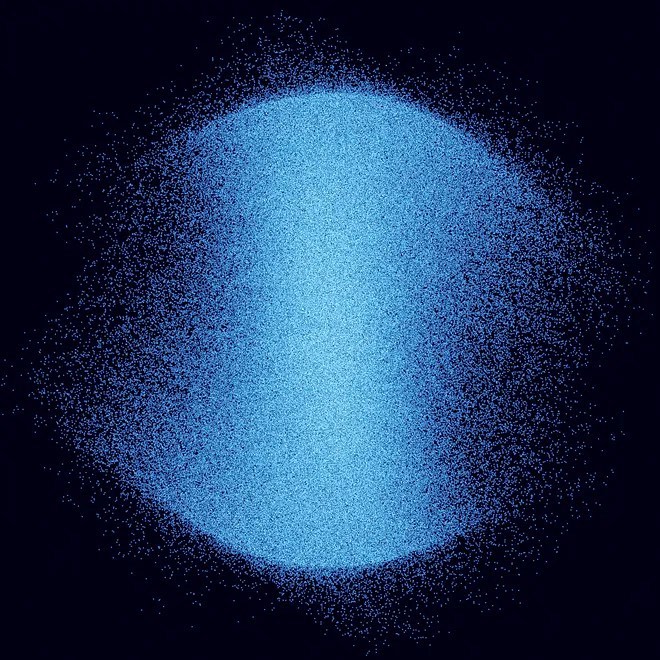 The front cover of Deafheaven's decade-old Sunbather almost looks like a negative of their latest album Infinite Granite. The former is a haze of pink and yellow, an impression of the human eyelid failing to fully guard against the sun; the latter shows a blue orb emerging from deep black, a reflection of lead singer George Clarke's early-lockdown bouts of insomnia, sleepless hours spent pent up and half-delirious. And in many ways they are each other's opposites — this is yet another jolt forward for Deafheaven. Clarke has replaced his unearthly black metal howl with a resonant baritone (inspired in part by Chet Baker) and drummer Daniel Tracy has done away with blast beats entirely. Almost no metal signifiers remain. And yet Infinite Granite still sounds extreme. The fidgety syncopations that interrupt the half-time beat on "In Blur" as Clarke asks what daylight looks like, Kerry McCoy and Shiv Mehra's monumental guitars on "Lament for Wasps," the contrast between meditative ambience and full fury on the nine-minute "Mombasa" — these are the hallmarks of a band trying to find its outer limits and somehow, as it enters its second decade, still searching. — ARR
43. PinkPantheress, to hell with it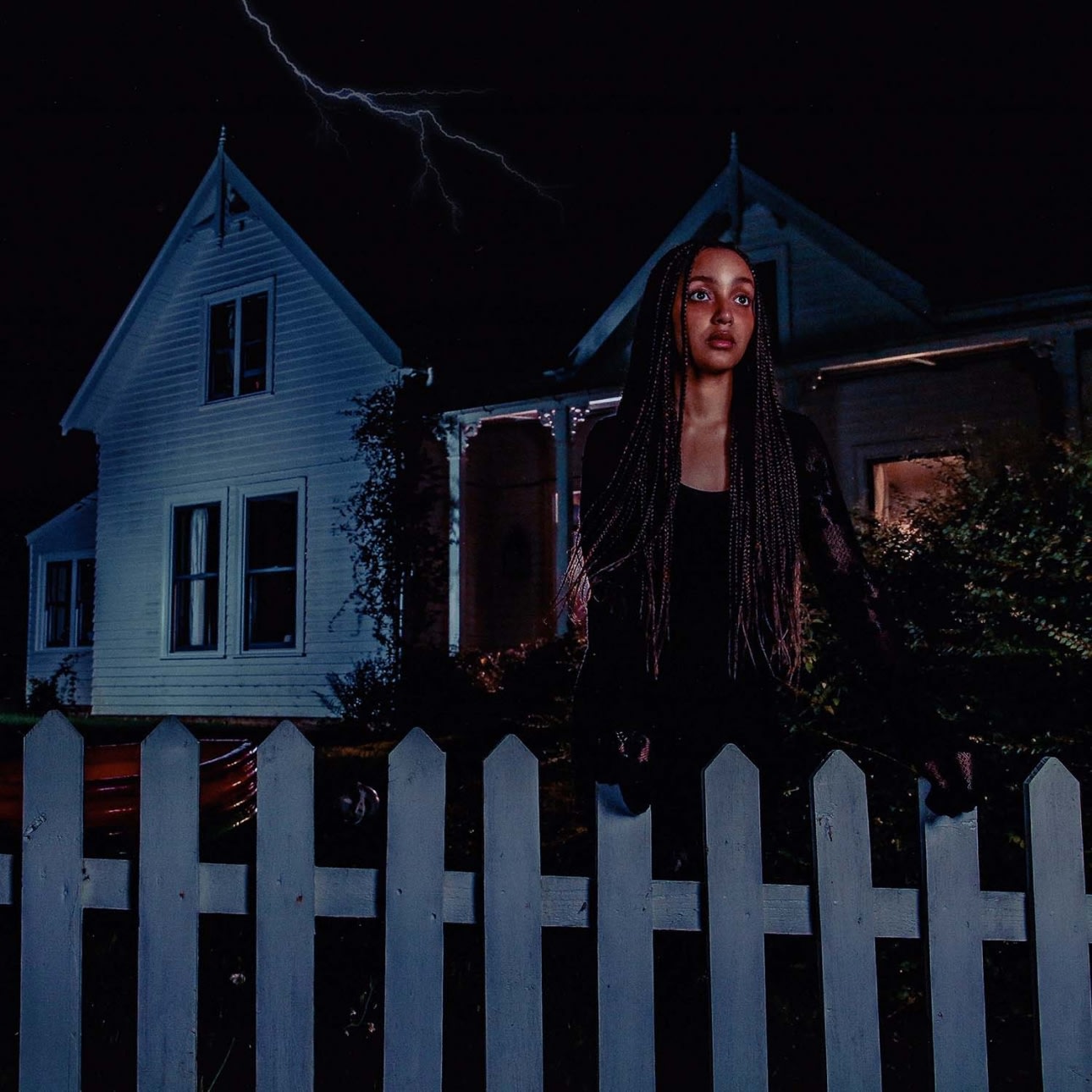 PinkPantheress's bite-sized songs leave a complex taste in your mouth. On her debut project, her sweet, precocious hybrid of dreamy pop, drum & bass, and UK Garage is neatly-wrapped in early-aughts nostalgia but peppered with lyrics about unrequited crushes and existential dread. Short but memorable enough for the bite-sized moments they've largely been used to soundtrack, the next track begins before you've fully processed the nuances of the last.
Songs like her breakout hit "Pain" and album cuts like "Last Valentines" call on samples from the not-so-distant past, with her light and breathy vocals fluttering over their otherwise frenetic beats. On "Reason," she contemplates her entire existence, tries to get back together with her ex on "All my friends know," (asking flatly, "Did you ever want me? No worries if not") and rattles off youthful regrets on "Nineteen." Playing out like a heart-to-heart with your much cooler younger sibling, the project's intimate feel makes perfect sense when you consider that the mysterious 20-year-old has said she recorded much of her early singles lying down on her dorm room floor. With half of the project's tracks having already been released as singles, new tracks like "Noticed I cried" and "Last valentines" reveal an artist ready to expand her palette that much further. — Sajae Elder
42. Lambchop, Showtunes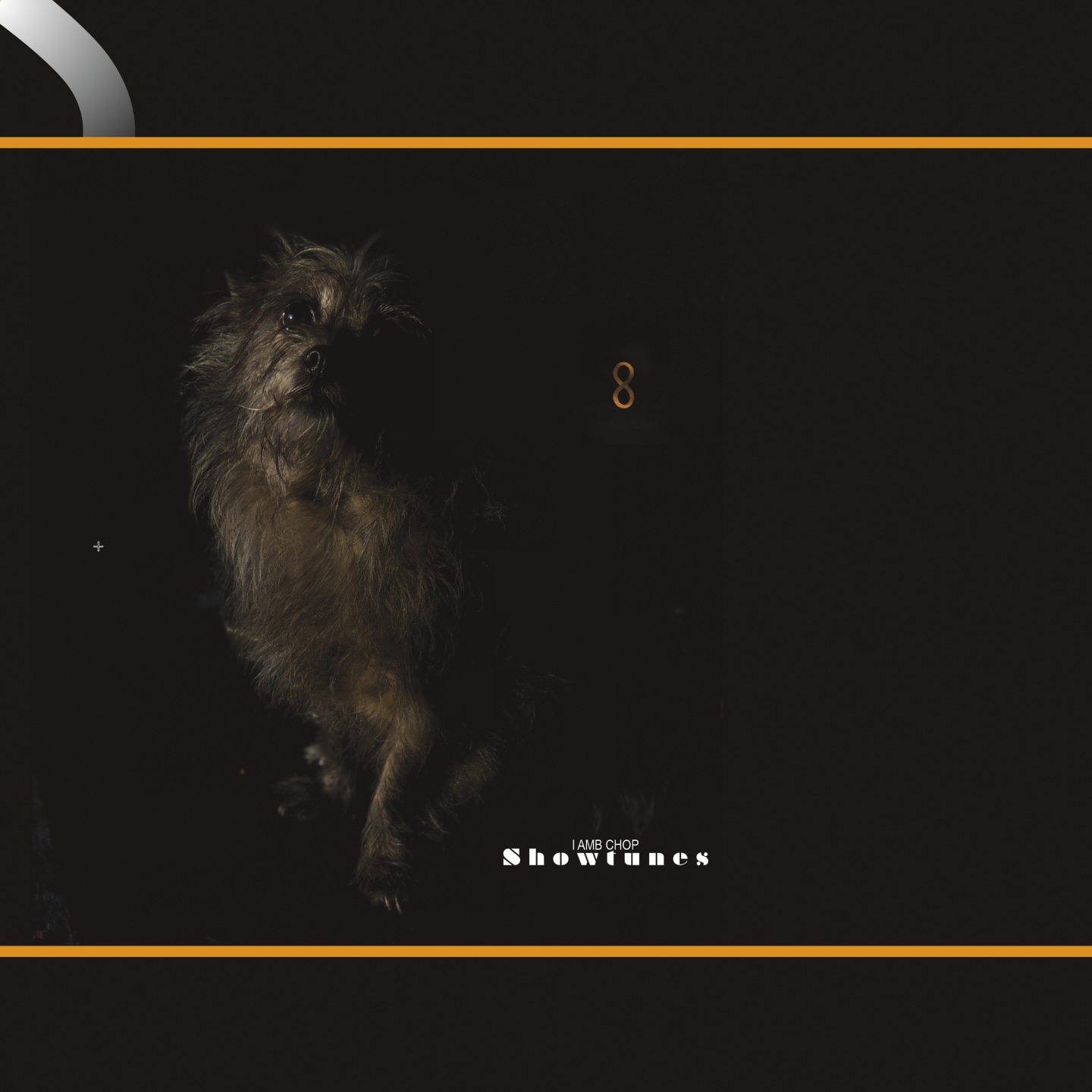 Kurt Wagner has never been afraid of change. Since forming Lambchop in the early '90s, he's seen more than two dozen musicians come, go, and occasionally return, rebuilding the project's aesthetic around his gruff baritone each time the lineup has turned over. This time around, he set out to write "showtunes for people who don't like showtunes," an idea that came to him after he converted some guitar recordings to MIDI piano on a whim. And while he's mostly flirting with sentimentality — the touching instrumental interlude "Papa Was a Rolling Stone Journalist" is closer to Tom Waits' West Side Story tribute on Blue Valentine than it is to West Side Story itself — there's still something recognizably theatrical about Showtunes. On "Fuku," the record's lynchpin, he goes full Beckett, breaking down the language he usually wields so precisely into abstract grunts and whispers. The rest of the album is more in tune with the Great American Songbook, but its edges remain too sharp for any Broadway stage. — RH
41. The Avalanches, We Will Always Love You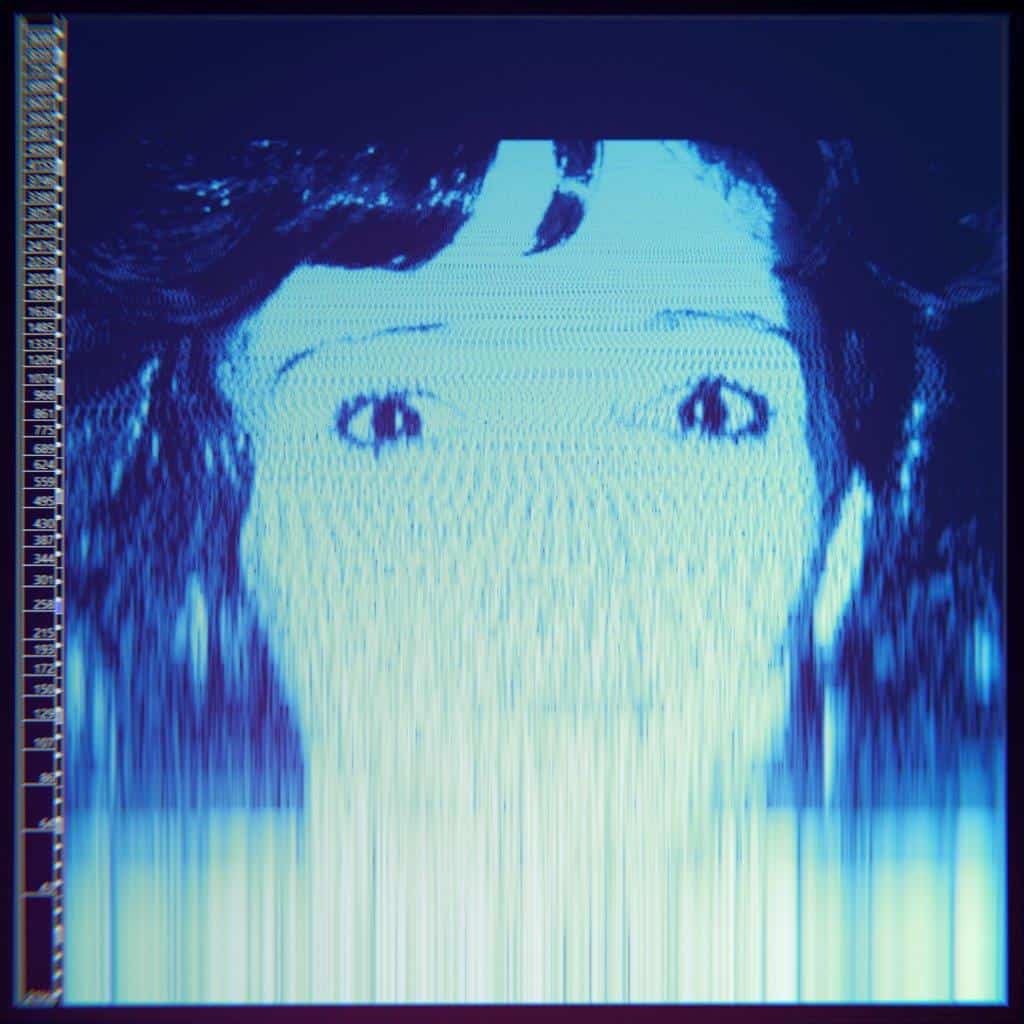 We Will Always Love You, Robbie Chater and Toni DiBlasi's third and best record as The Avalanches, is one of the most purely spiritual pop records of the year. This is an album about music's sheer cosmic power, about its ability to transport us and ground us, to bring us closer to lost loved ones and shield us from harm and anguish. Weightier than 2016's Wildflower and more structured than 2000's Since I Left You, We Will Always Love You draws from a wide range of influences — rave, disco, R&B, and soul among them — but, as ever, the joy is in seeing Chater and DiBlasi recast their familiar collaborators in new light. Who else would think to turn MGMT's Andrew VanWyngarden into a lovelorn lounge singer on "The Divine Chord," or Denzel Curry into a '90s underground rapper on "Take Care In Your Dreaming"?
Underneath the freewheeling, kid-in-a-candy-store energy, We Will Always Love You is a record with a profoundly existential bent, one deeply concerned with what happens after we die and haunted by the figures of musicians gone too soon, Karen Carpenter and The Avalanches' collaborator David Berman among them. Still, the album is an overwhelmingly joyful experience, one that suggests even those lost too soon live on forever through the art they leave behind. — Shaad D'Souza
40. leroy, dariacore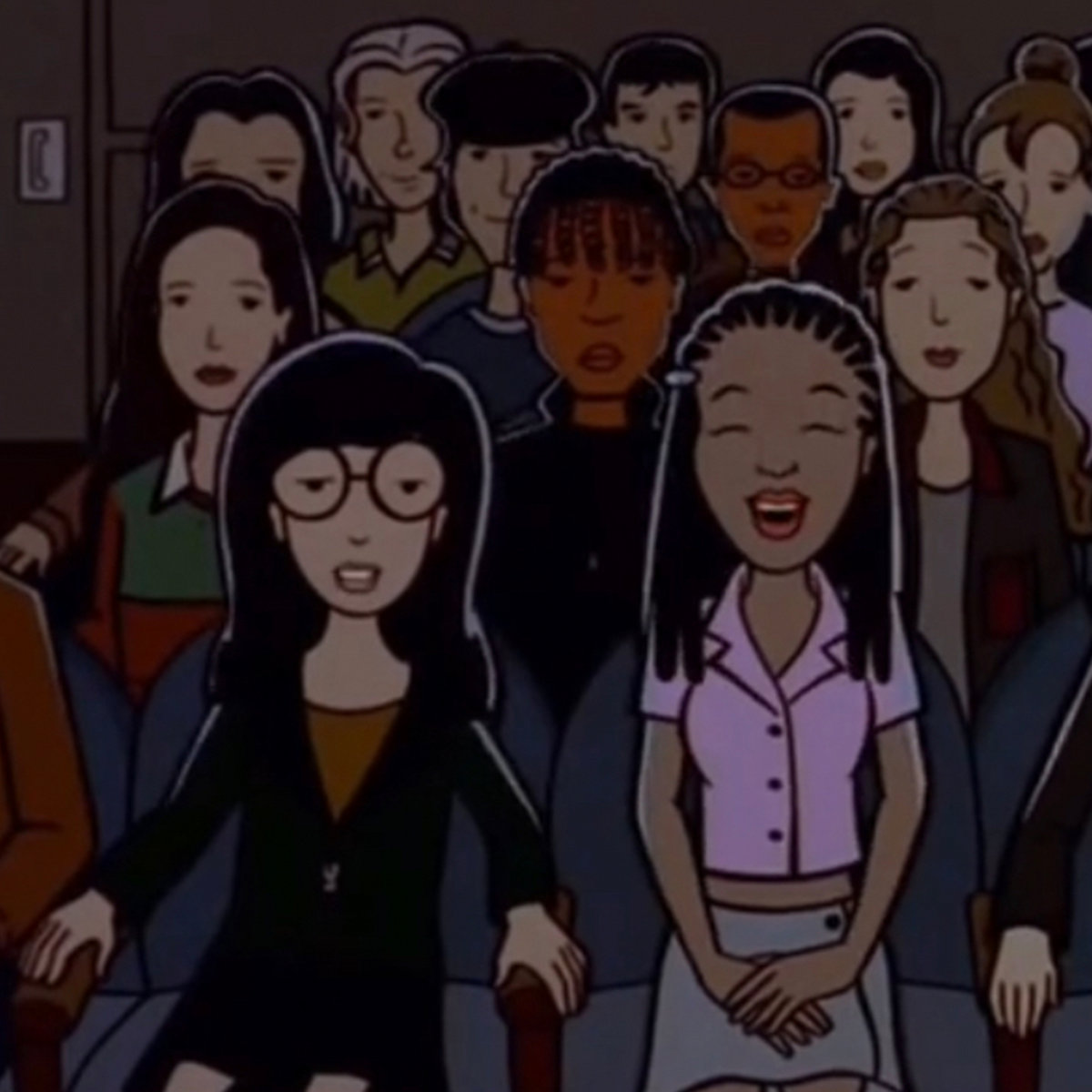 In 2021, Zeke, an 18-year-old from New Jersey, transmuted voracious internet consumption and a love of big, emphatic music of all stripes into distinct new sounds. Their breakout achievement was Frailty, a lovely debut album as dltzk that combined hyperpop with heavy emo influences. But it's dariacore, a mashup album released under the alias of leroy, that best exhibits their keen ear. Thanks to its liberal use of frenzied breakbeats, dariacore could be described as a grandson of drum and bass, with a heart that pumps Frosted Flakes milk. Take "outside," a circuit-blown cyborg cheerleader's routine built on a Calvin Harris song from 2014, or "copyright strike my fucking nuts" (a title that embodies dariacore's captivating lawlessness through a callback to the Internet's glory days) with its Chipmunk-ified interpolation of Vanessa Carlton's "A Thousand Miles." In vibe more than sonic quality, the music contains the same entrancing absurdity that filled John Oswald's Plunderphonics experiments. Perhaps every generation needs a musical Frankenstein, and if that's the case, I'm glad Gen Z has leroy. — JD
39. L'Rain, Fatigue
L'Rain has done everything in her power to defy categorization. It's a defense mechanism against intense anxiety, and it's part of what makes her music so fascinating. Fatigue, her second album, is a restless mix of free jazz, musique concrète, and neo-soul. It seems intimidating on paper, but her vibe is welcoming on wax, even when she's expressing intense grief. Her voice glows with stubborn optimism in the face of overwhelming bleakness. Early on Fatigue, the mystical swirls of "Find It" give way to a recording L'Rain made of a pastor singing the gospel standard "I Won't Complain" at her friend's funeral. Later, her roommate's jubilant joke-singing bleeds into the album's brief, haunting centerpiece, "Kill Self." She uses a single, hysterical inhale from her friend's laughter to punctuate the first few beats before entering with a line as enigmatic as it is unsettling: "Reverse evolve, kissing my dogs, killing myself." If Fatigue is proof of anything, it's that joy and misery can coexist in a single moment. — RH
38. Slaugher Beach, Dog, At The Moonbase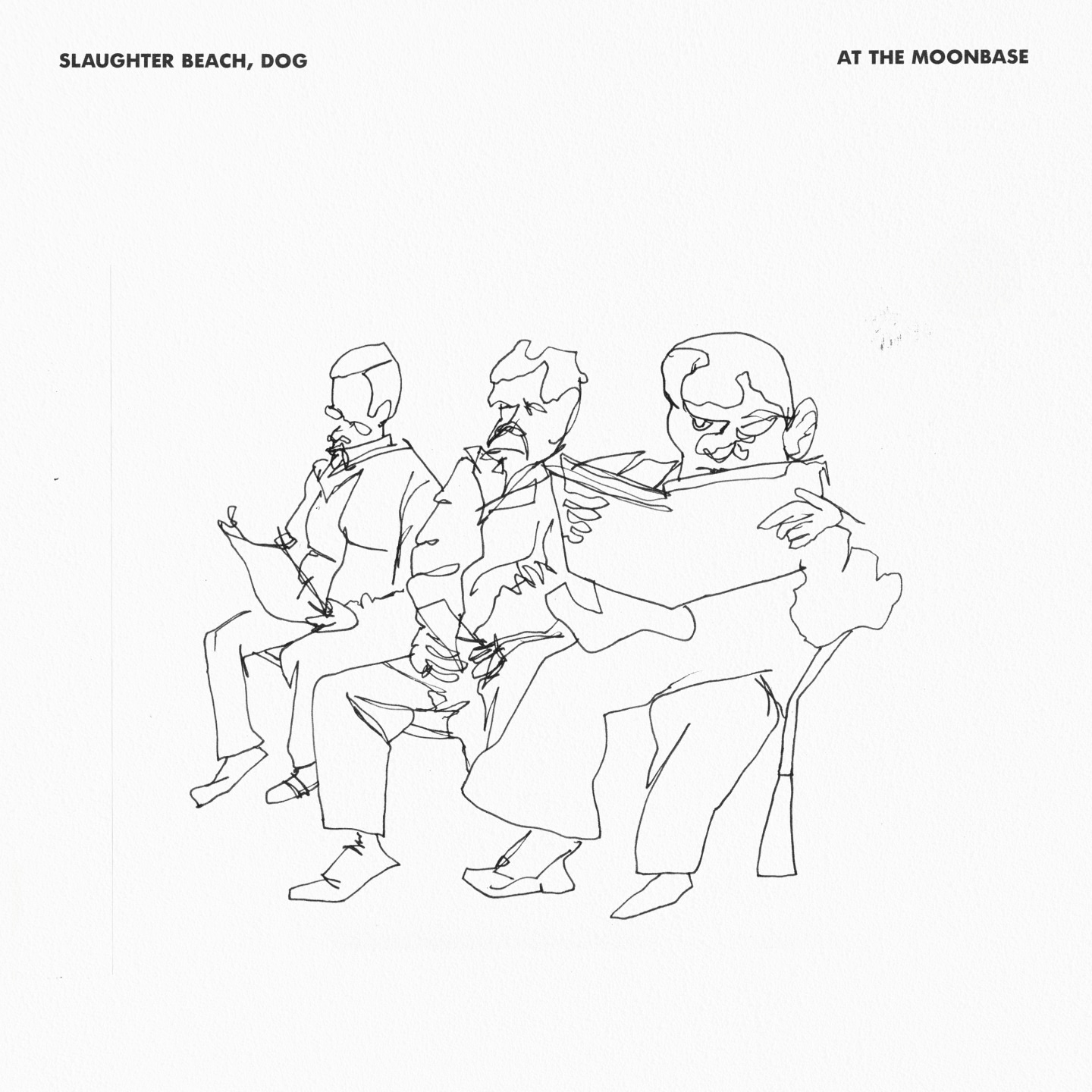 Few songwriters are as masterful at rendering minutiae as Jake Ewald. As Slaughter Beach, Dog, the project he's focused on since the dissolution of Modern Baseball, each of his wry emo-folk songs function as little vignettes. He tells short stories about vagrants, socialites, barflies, and lovers, often all in a three-minute song, without resorting to caricature. Every one of these people sees something out the corner of their eye, notices something about the person across from them, feels something unexpected that makes them seem utterly alive. His fourth album, At The Moonbase, released by surprise last Christmas Eve, is his most ambitious, its scenes even more vivid than before. There's "Black mold on the bath rim / Haggard bike frames leaned against everything" and "emphysemic outlaws in the park / Hoarding fourteen nips of Dewar's in an army-jacket liquor cabinet." On the neurotically romantic "My Girl," there's a "Fifty-dollar bill floating in the washing machine / Szechuan string beans, crab Rangoon." And just as the highlight of his second album, Birdie, was the love-note folk song "Acolyte," so too does At The Moonbase really soar when Ewald (or the character he's speaking through) ends up in thrall to the person across from him. "I love you the most / You have enough time / You look good in white / You smoke without aging," he half-yells over the barroom piano on "Notes From a Brief Engagement (at the Boot & Saddle)." Even when lovestruck and bewildered, he knows that the tiniest details can build the most affecting portraits. — ARR
37. Olivia Rodrigo, Sour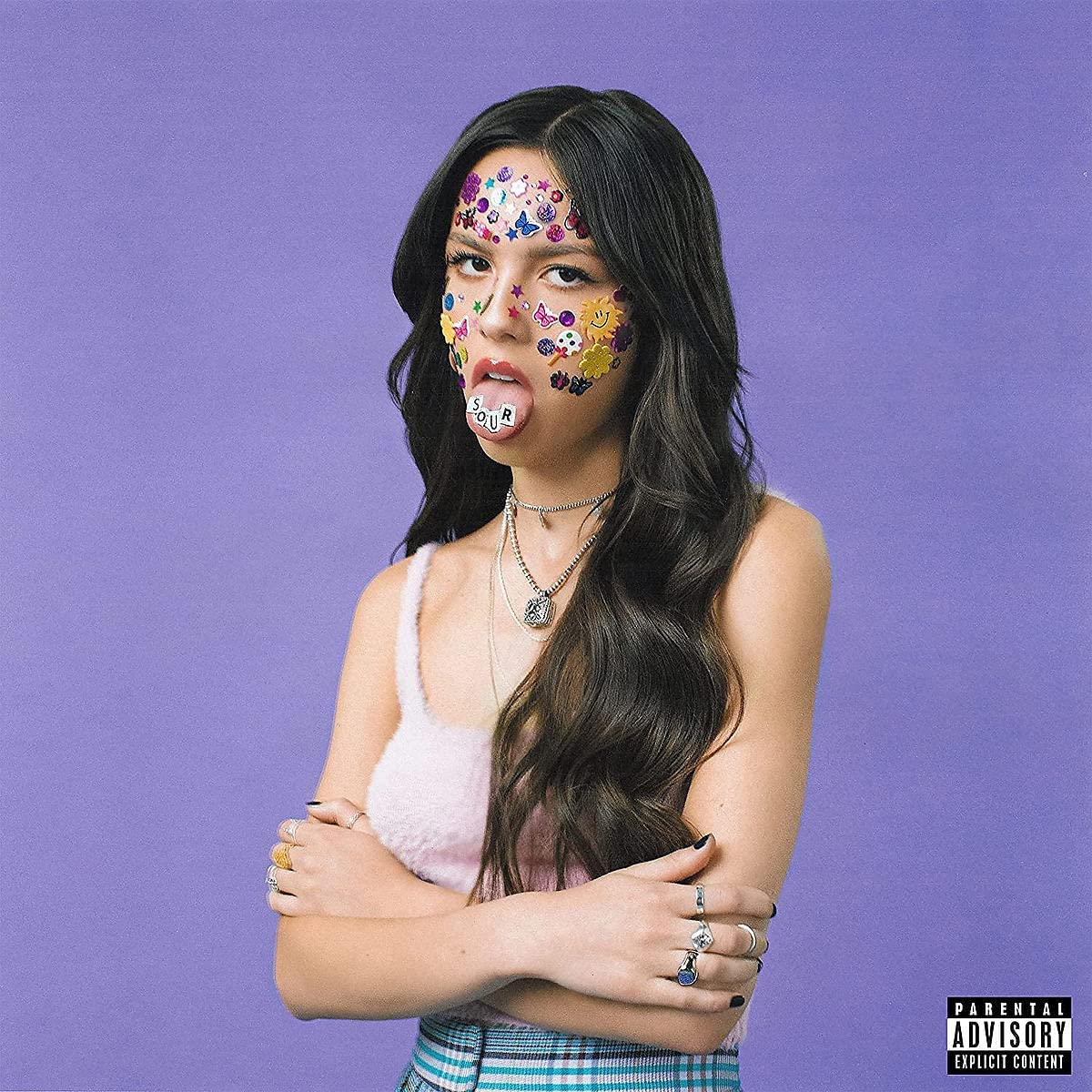 Nothing is more exciting to encounter in the pop music than the unexpected. Olivia Rodrigo crash landed on the charts early in the year with "driver's license," breaking record after record, day after day. The singles that followed, "Deja Vu" and "brutal," displayed her range, taking in pop, rock, and all of the singer-songwriter spaces in between. On Sour, she takes another step forward. Here, Rodrigo puts on a performance of audacious melodrama so intense and cinematic it feels like a coming-of-age film. Each betrayal-recounting lyric of "Traitor" and "Happier" is delivered with such intensity that you feel as though you personally owe her an apology. The former encompasses both the best vocal display and arrangement on Sour, while the latter pulls from a bluesy, orchestral source in the vein of Rihanna's "Love on the Brain," only more sharp-tongued. Rodrigo doesn't try to sugarcoat her emotions, lyrically or sonically. There's a raw honesty as she makes every wound appear devastating and fresh. — Larisha Paul

36. Sam Gendel, Fresh Bread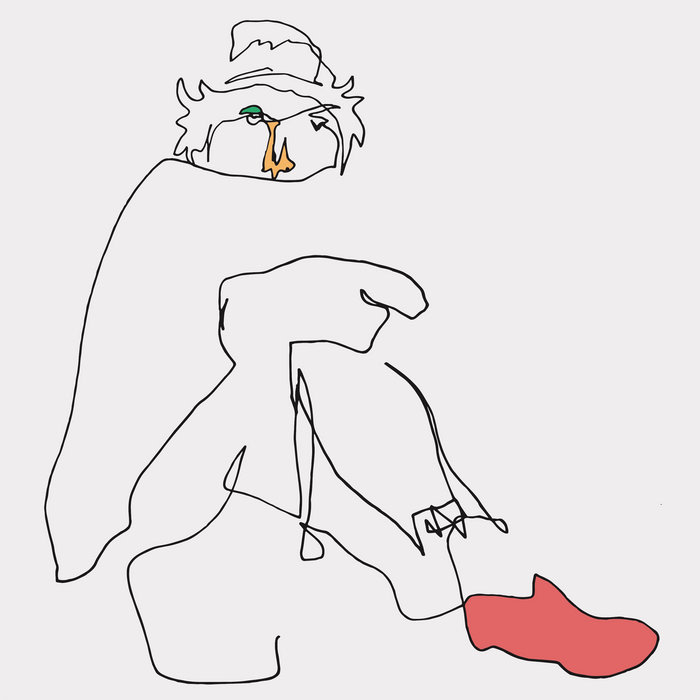 Upon the release of her juggernaut fourth album 30, Adele requested that Spotify remove its 'shuffle play' button from prominent view out of respect for artists. Fear was instantly struck into the hearts of fans of the virtuosic, Los Angeles-based weirdo saxophonist Sam Gendel: What about Fresh Bread? The 34-year-old's latest record is a sprawling, 52-song monster of vibey experimental jazz and ambient music that runs to three-and-a-half hours and is best consumed, by Gendel's own recommendation, by hitting the shuffle play button and sinking into it. (Shuffle still exists on Spotify, but the shuffle play button, which starts a record somewhere in the middle, is uniquely suited to Fresh Bread.)
Every time you listen to Fresh Bread, it's a new record: sometimes, you'll only get pop-adjacent slappers like "Sometimes I Feel So Good" or "Steel String" or "Fractl"; at others, you'll get a pleasant run of ambient compositions that coil endlessly like Fibonacci spirals. Although it's long, there's barely a track on Fresh Bread that feels inessential — not even "Cruzin Wit," which sounds a little like if Jar Jar Binks started a cloud rap collective — which is a testament to the wit and playfulness with which Gendel approaches music. Rather than attempting to retrofit technology to an old and linear format, Gendel has created a record that demands randomness and infinity. It's interactive art at its best — a freeform AdventureQuest for daydreamers, stoners, and freaks. — SD
35. Lost Girls, Menneskekollektivet
It's rare that Jenny Hval is anything less than meticulous. Her train of thought is often hard to follow, but that's usually because she thinks at a higher level than most other mortals, not because she's lost control. But on Menneskekollektivet, her debut studio LP with guitarist, synth wizard, and long-time collaborator Håvard Volden as Lost Girls, she loosens her grip. The record is essentially bookended by its two most stunning (and lengthiest) songs: Its opening, title track begins with Hval waxing inchoate on the stirrings of the infant mind but unfurls over 12 minutes into a statement on linguistic development, community, and the selfishness of Jehovah's Witnesses. And the penultimate "Love, Lovers" uses the interminable reiteration of an inscrutable phrase — "With each repetition / Making me an opposition / Listen, listen, listen" — to illustrate that language is just as much a vehicle for sound as vice-versa. Hval's freeform verses, despite her brilliance, might feel tangential to the point of incoherence if not for Volden's methodical production. Both these cornerstone tracks begin in quiet contemplation and build slowly toward moments of pure catharsis, giving Menneskekollektivet a semblance of structure despite the chaos at its core. — RH
34. Yasmin Williams, Urban Driftwood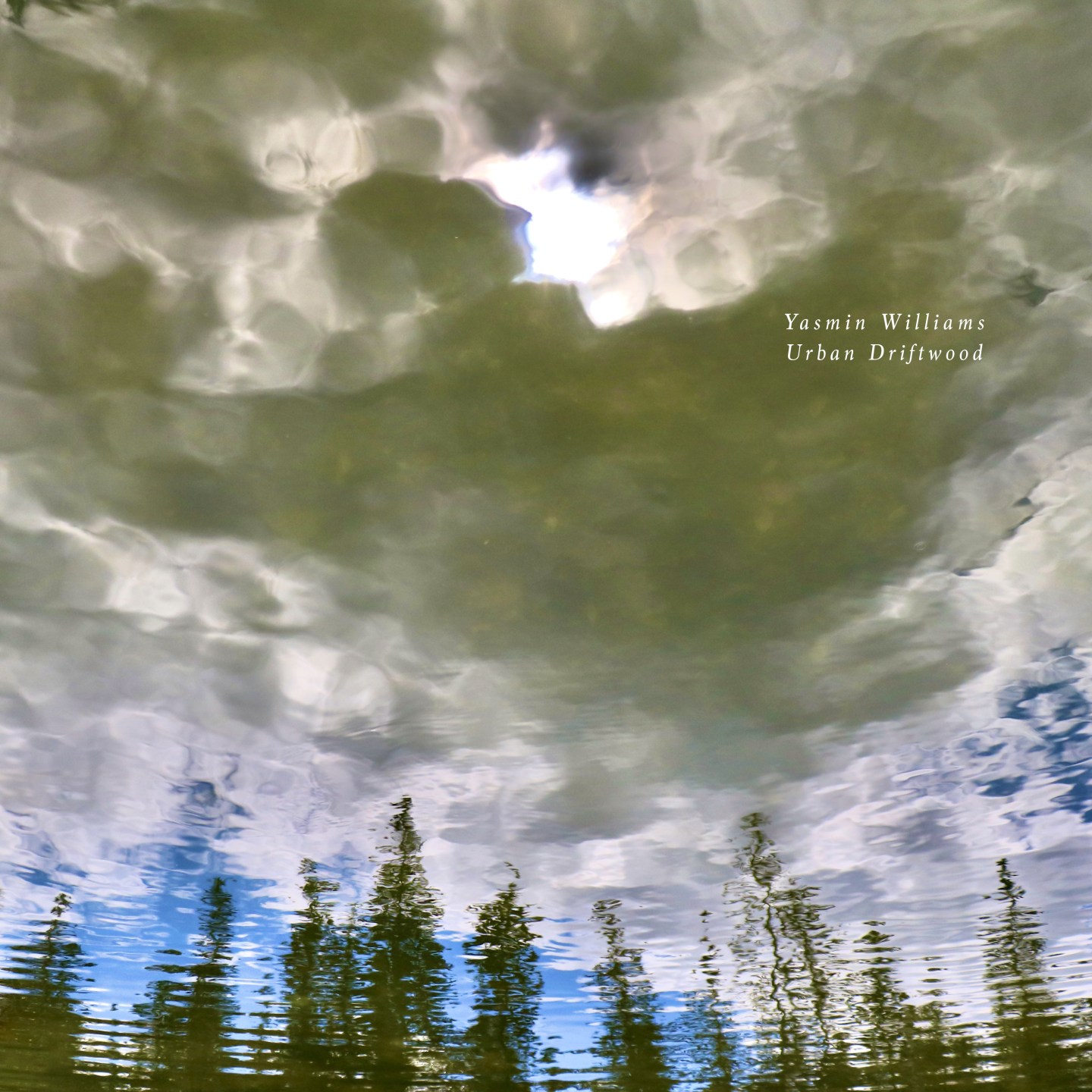 To describe Yasmin Williams's approach to the guitar as unconventional would be an understatement. She picked up the instrument for the first time after mastering Guitar Hero 2 as a kid and begging her parents for a real-life electric. But after practicing five hours a day in an attempt to emulate Steve Vai, then learning the bass, 12-string, and classical guitars, she settled on the acoustic, which she could flip onto her lap, tapping the neck as she had when trying to nail "Hangar 18" on her TV.
She's since developed a truly unique style in writing and performing her lush, pastoral instrumentals. She combines rapid lap-tapping, alternate tunings, a tap shoe for percussion, a kalimba for complementary melodies, and occasionally a harp guitar for complex resonance. She is an immense technician. But what's remarkable about Urban Driftwood, her second album, is how beautifully her technique serves the songs, meandering from the prelapsarian optimism of "Sunshowers" through the comparatively tense "Adrift" and finally into the music-box beauty of "After The Storm," a reflection of the fragile but real hope she felt after participating in the Black Lives Matter protests of 2020. She's not, despite what casual listeners might assume, the inheritor of the Windham Hill or Takoma Records legacies. Instead, Williams is on her own distinct track as a musician and a songwriter, writing lyrical songs that need no words at all. — ARR
33. Unknown T, Adolescence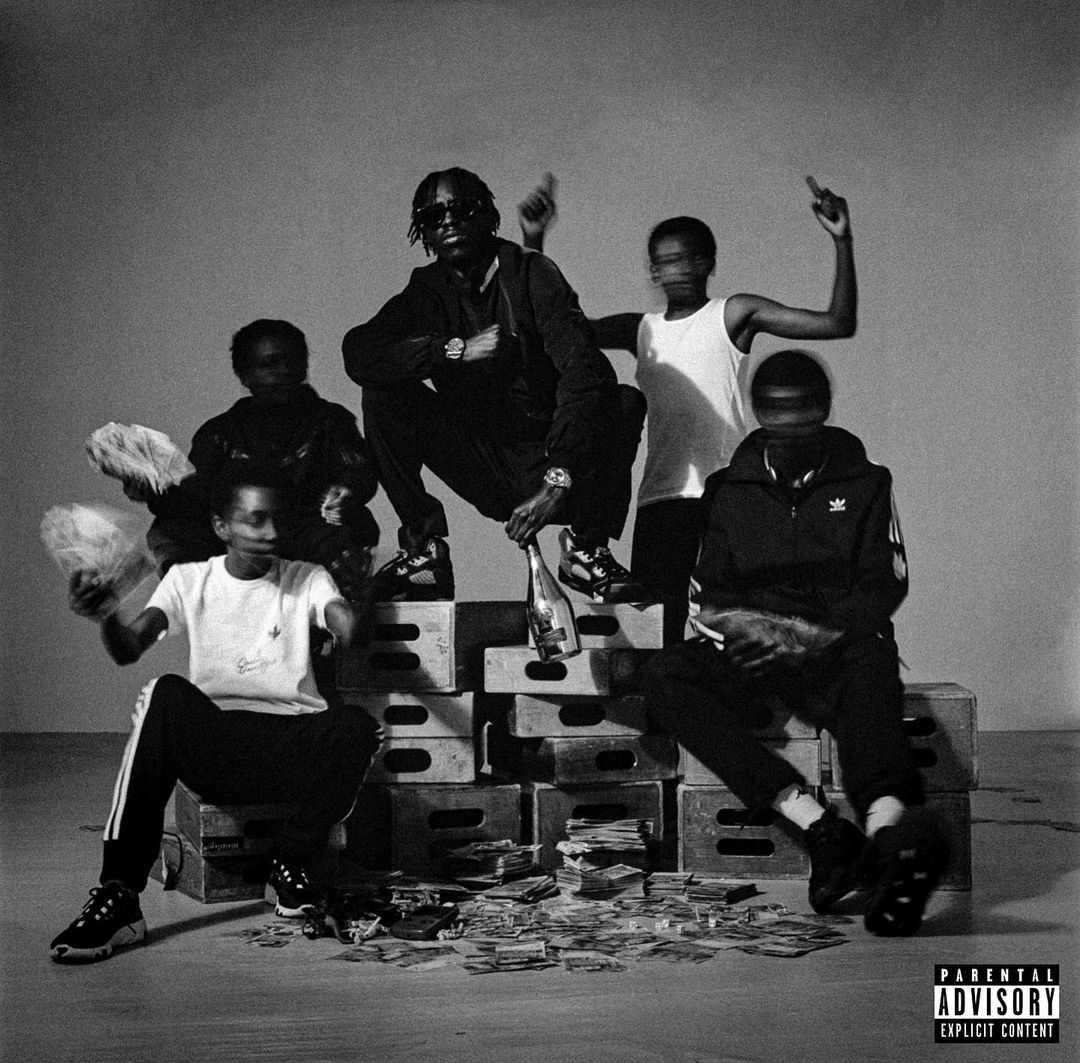 A hood superstar since 2018's "Homerton B," Unknown T delivered his best and most fully-formed project yet with Adolescence, widening UK drill's scope without losing the genre's signature ferocity. Whether tackling road rap tempos alongside Potter Payper on the pentatonic "Trenches" or revealing his romantic side on "Sweet Lies," Adolescence is permeated by a sense of melancholy and loss, showing the listener a world where fast money can collide with opps and law enforcement in an instant. It's on the album's uptempo moments, however, that Unknown T shines brightest, decimating singles like "WW2" and "Driller Shit" with a fast-paced delivery that simultaneously looks towards UK rhyming's future while tapping into a rhythmic tradition present since London's first forays into fast-rap dancehall. This canny ability to reimagine classic ideas in new contexts extends to the record's formidable production, a dark, bass-heavy concoction that invokes classic grime's coldness and even early dubstep's fascination with Middle Eastern and East Asian instrumentation, all while remaining defiantly drill. The UK may have delivered bigger, more approachable albums this year, but none tapped into the simmering street-level tensions preoccupying those on the outside looking in quite like Adolescence. — SR
32. Navy Blue, Navy's Reprise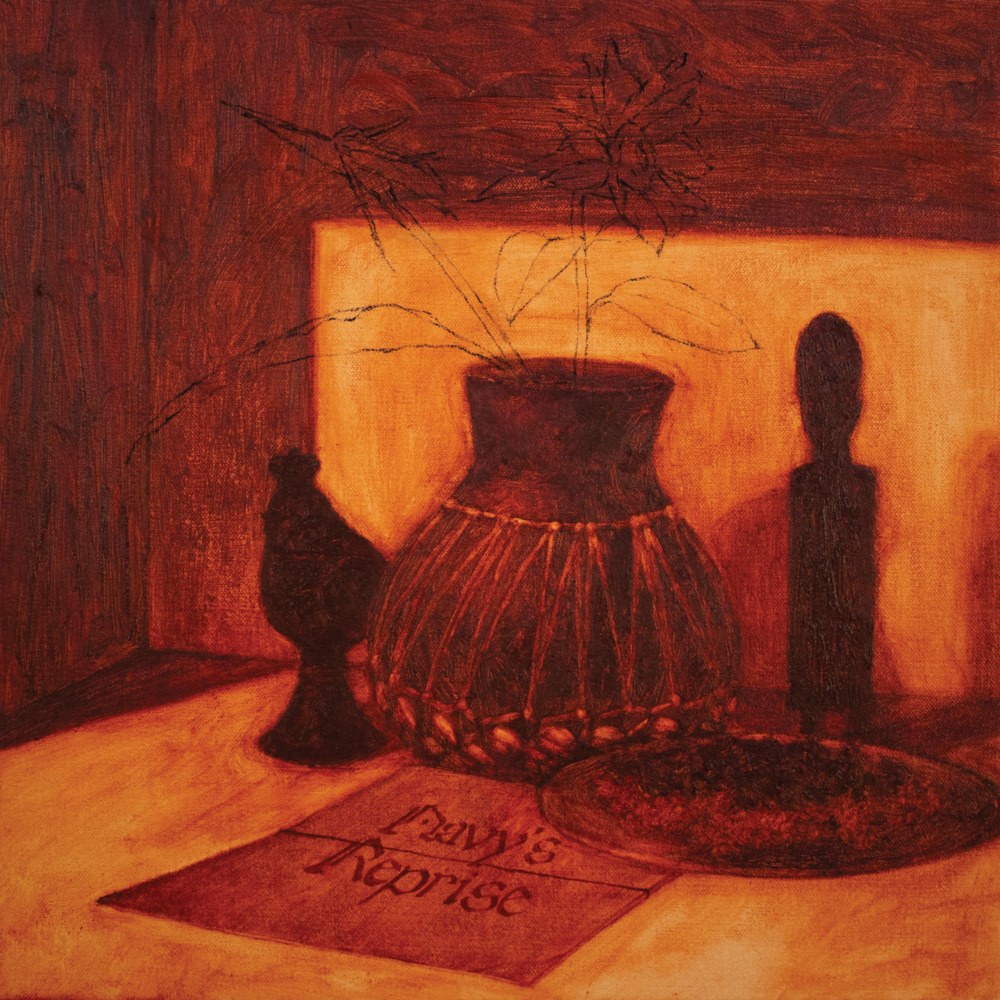 Sage Elsesser didn't always find it easy to bear his soul. He's been rapping as Navy Blue for a few years now, but he's been a public figure for longer, as a model, professional skateboarder, and occasional associate of the once-rowdy Odd Future collective. As much of himself as he revealed on social media and in his work, the vivid introspection of his more recent work was a leap of faith. "I was fearful of being so vulnerable," he told Pitchfork earlier this year. And yet Navy's Reprise, his third album in two years, reaffirms his place as one of rap's most intimate and giving storytellers. Over slivered samples of old jazz and soul records, he digs deeper than he ever has, mulling the existential problems of his mortality ("Ritual"), the slow march of time ("Code of Honor"), the creeping shadow of his past mistakes ("Primo"). Dizzied and reflective, Elsesser has always sounded like he's in the middle of searching for answers — half-baked hypotheses and momentary thoughts drifting off into the ether. But here he glows with the warmth of a newfound clarity, personal growth that could only come from spending so much time grappling with his innermost thoughts, then sharing them with the world. — CJ
31. Spirit Of The Beehive, Entertainment, Death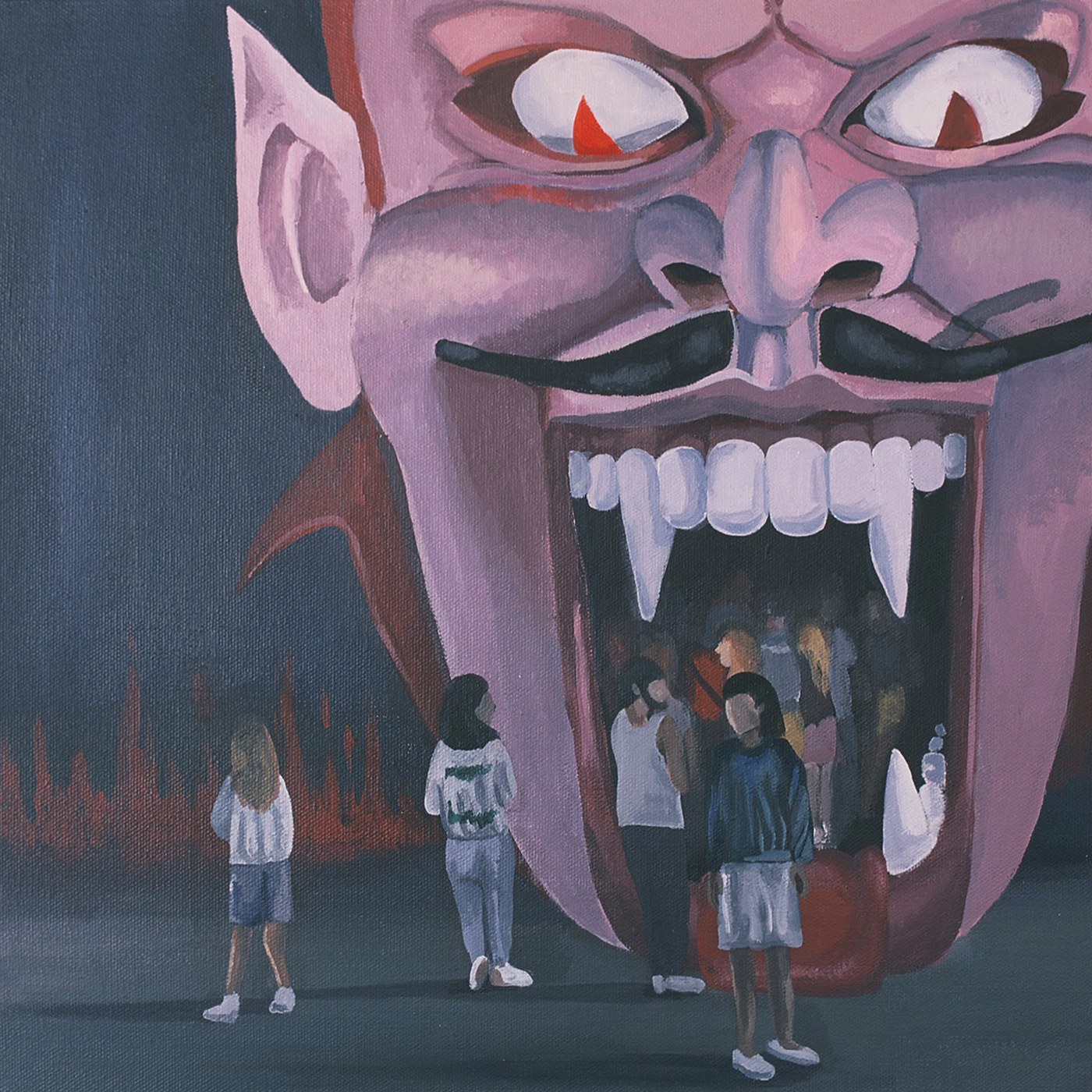 The tour van's tire blows out on the highway, charging the vehicle with catastrophic momentum. The people inside are no longer a rock band but the atoms of a metal bullet careening towards an oblivion they don't have time to properly reckon with. Suddenly, everything stops. There are no injuries, just a cocktail of adrenaline and chilling hypotheticals.
Entertainment, Death, the fourth album from Philly's Spirit Of The Beehive, was inspired by this real-life incident, as well as the band's struggles in retaining their creative identity in the depths of the music industry. Spirit Of The Beehive's increasingly precarious relationship with self-determination led them to an arresting, mordant new sound: a collage of samples and otherworldly guitars that evoke utter entropy and stony-eyed acceptance in equal measure. One of the most exciting experimental rock albums beyond the past 12 months, Entertainment, Death sees oblivion on the horizon and regards it with a refreshing, and occasionally piercingly ironic, clarity. "So let your ego die," frontman Zack Shwartz sings on "I SUCK THE DEVIL'S COCK," "And burn up everything / You don't need their help / You don't need anything / You're in control." — JD
30. Fuubutsushi, Setsubun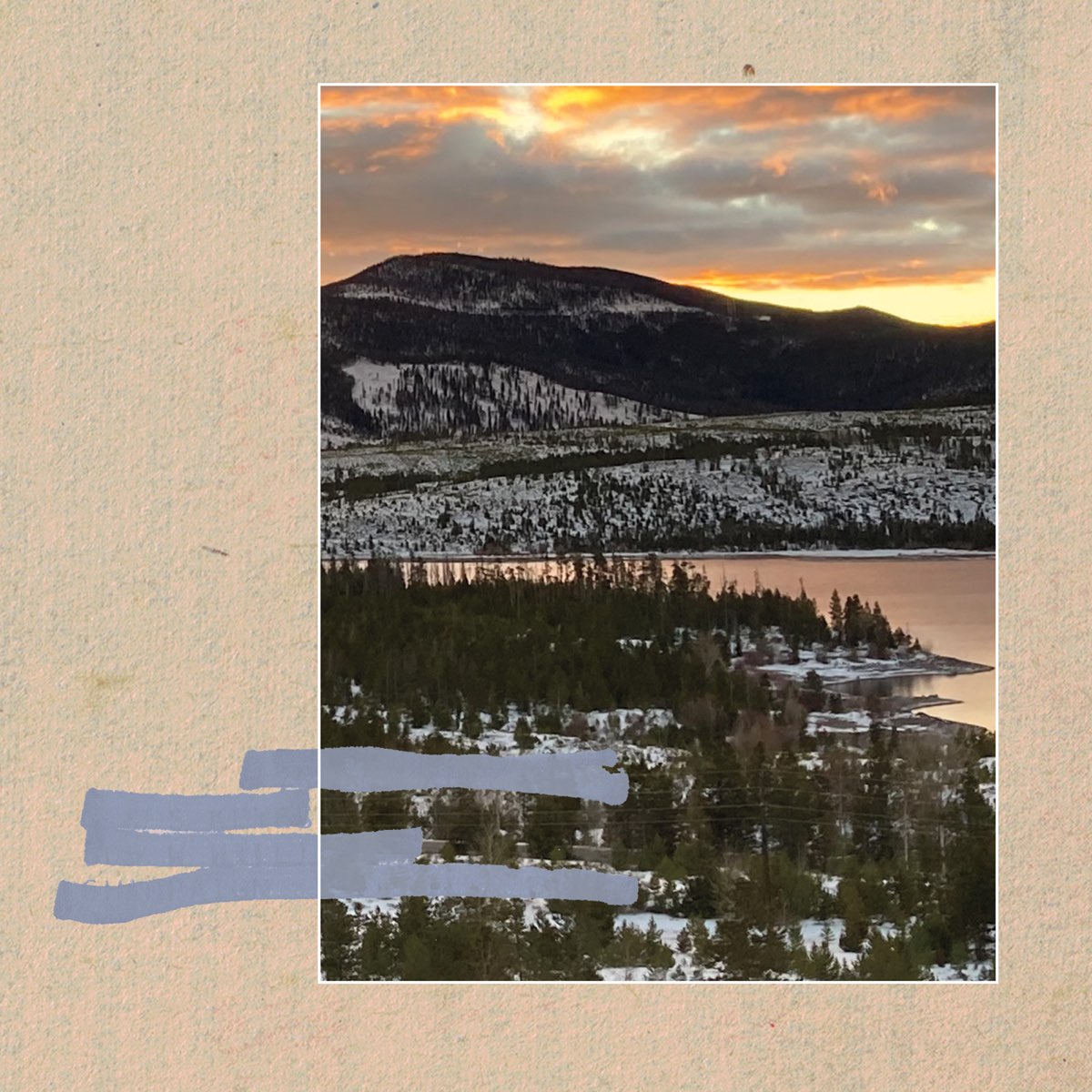 This geographically disparate ambient-jazz quartet's seasonal four-album cycle is one of the creative highlights of the past two years. Matthew Sage, Chris Jusell, Chaz Prymek, and Patrick Shiroishi had never been in the same room together when they started sharing ideas in a Dropbox folder in the late summer of 2020, but, despite being unable to feed off each other's energies in person, they sound dynamic and perfectly balanced, each album vacillating between complex improvisations, meditative drones, and organic field recordings. All four records are worth tracking down, but Setsubun, their winter album, stands out as the moment when the group first realized the limitless potential of their unconventional approach. The three-song run at the heart of the album — the quiet dissonance of "Tsundora" into the plaintive groove of "White Out" and then the cinematic expanse of "Fuyu No Tiayō" — is a testament to their range. But the most arresting of all is "Hesitant Optimism." It teeters on the edge of discordance before resolving around Jusell's infinite strings and a clip from an interview with the late activist Aki Kurose. She implores the listener to "work for peace" before the track begins a long decay, and the artists are once again split off across the country. — ARR
29. Boldy James, Bo Jackson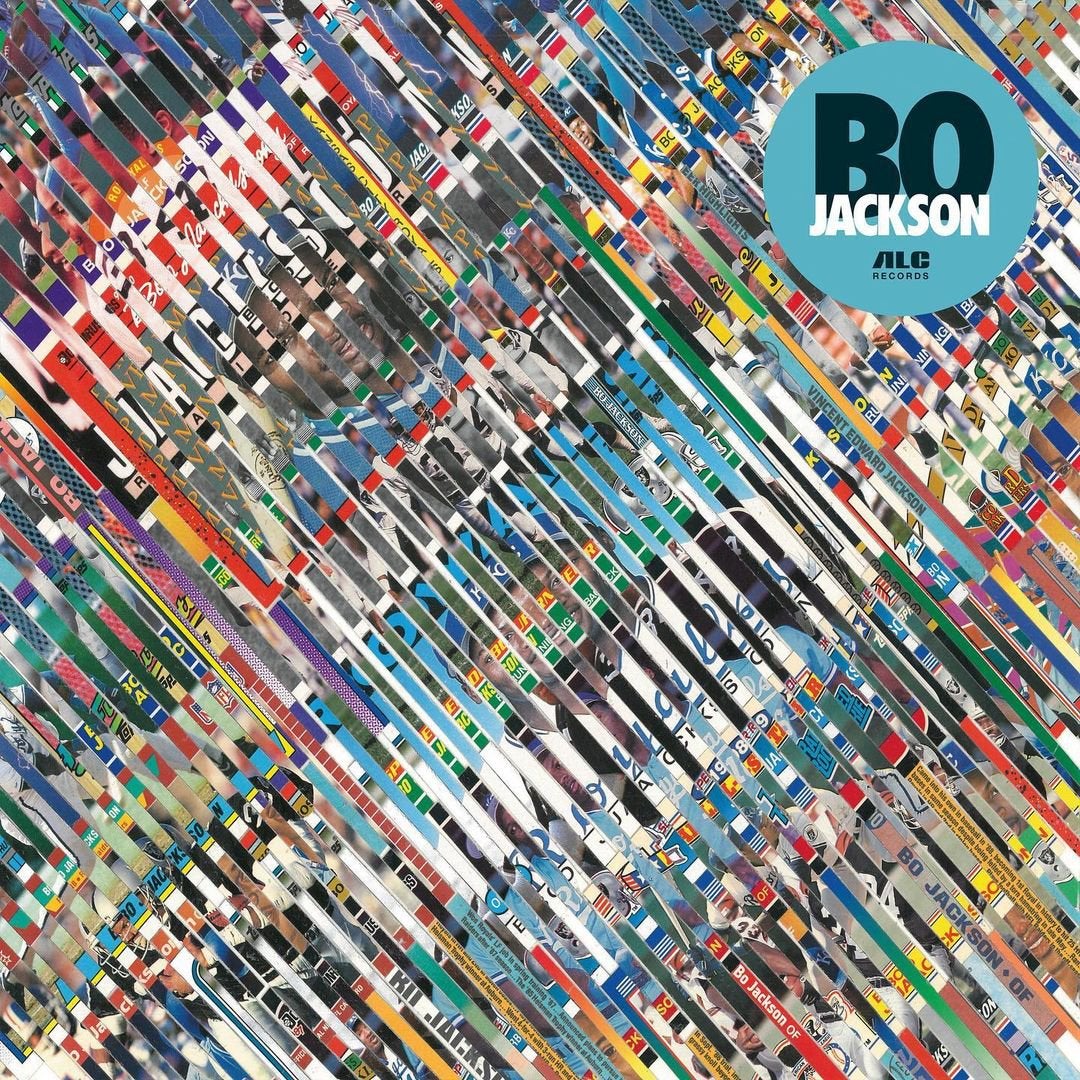 A quantum leap past Boldy James and Alchemist's already impressive The Price Of Tea In China both in terms of beats and rhymes, Bo Jackson confirms the duo as the heirs to Gang Starr and Mobb Deep's legacy of insightful, sonically cohesive hip-hop, delivered in an ice-cold deadpan. Boldy James is at the peak of his powers as a rapper, comfortably transcending his usual slow flow to deliver double-time lyrics alongside Benny The Butcher on "Brickmile To Montana" before going bar-for-bar with Earl Sweatshirt and Roc Marciano on the reflective "Photographic Memories." Boldy uses his considerable style as a tool to secure his place as one of his generation's best chroniclers of the drug trade, evolving into the type of lyricist able to convey the sights, sounds, and smells of the trap in vivid detail, from the exhilarating highs to the stomach-churning lows. As for Alchemist, the veteran producer masterfully blends high-pitched soul, bass heavy darkness, and emotional ballads into a fully formed statement of intent, covering the record in the post-psychedelic haze that makes his style of hip-hop sound less like rap's past than its very promising future. — Son Raw
28. Karol G, KG0516
Karol G celebrated her fifth year in the music industry with KG0516, which fashioned the date of signing her first record contract into a flight number. Though she often works in the male-saturated reggaeton genre, the Colombian superstar uses parts of the record to reassert her dominance with anthems like "Bichota" and "Tusa" featuring rap queen Nicki Minaj. Elsewhere, with the mighty "Leyendas" medley, Karol nods to the Puerto Rican pioneers like Ivy Queen, Wisin y Yandel, Nicky Jam, and Zion who laid the foundation for the genre. She also flexes her versatility as an all-around pop star. Karol dabbles in Mexican corridos with the boozy "200 Copas," alt-pop in the dark "Gato Malo" featuring Argentine-Spanish rapper Nathy Peluso, bachata in the heartbreaker, "El Barco." Blending sounds from around the Spanish-speaking world along with her own futuristic approach to pop, KG0516 is a global victory lap piloted by one of Latin music's fiercest ambassadors. — LV
27. HTRK, Rhinestones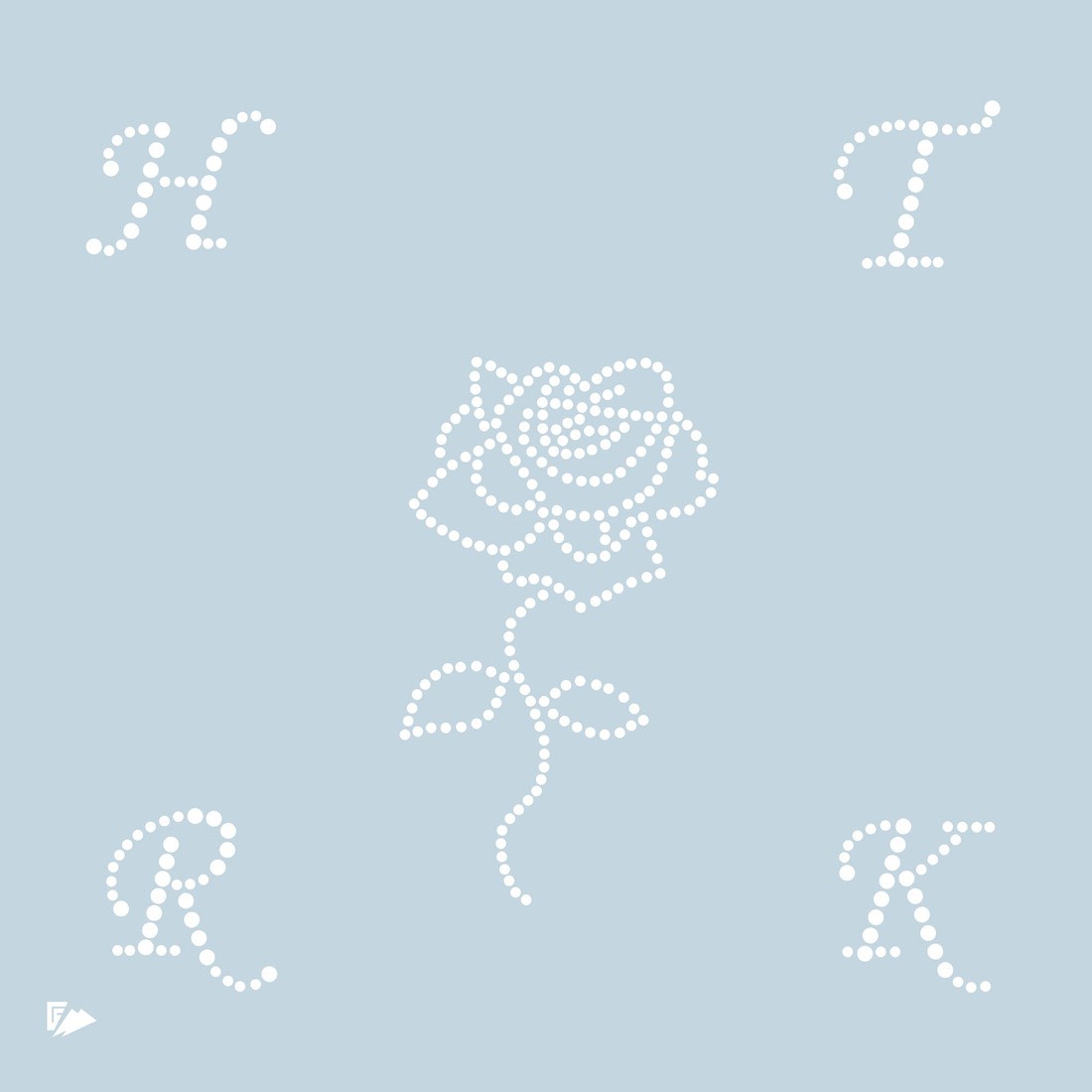 HTRK's remarkable sixth album Rhinestones is populated with roguish heartbreakers and reckless new friends, horror movie sirens, and ghostly specters: not the classic country & western archetypes, but equally tragic silhouettes nonetheless. Although the revered Melbourne duo are known as two of the foremost electronic provocateurs of their generation, Rhinestones is a largely acoustic, eerily spacious affair, drawing from haunted country music and largely forgoing synths, while retaining the elements of dub that have made their style so distinctive. Working with a stripped-back toolkit — acoustic guitar, a drum machine, and voice — it finds Nigel Yang and Jonnine Standish at their most powerful, stitching together minimalist tales of friendship and longing that are expansive and sometimes painfully raw. With each release, Standish's writing has felt more and more viscerally emotive — almost adolescent in its purity of expression — and that quality reaches its apotheosis here, Rhinestones ending with a gut-punch: "Did I ever say thank you? My best friend, did I ever say thank you?" — SD
26. Halsey, If I Can't Have Love, I Want Power
Halsey's fourth album, an ambitious project about the psychological and physical experience of pregnancy, is gritty, industrial, and theatrical. It's a purging of the emotions they felt as a new mother, their most compelling full-length yet, and a remarkable statement from an artist who's never shied away from ambition. Here, with help from producers Trent Reznor and Atticus Ross, she crafts a detailed narrative. "1121" tucks the day Halsey found out they were pregnant into its title, while the skittering "Lilith" tackles self-depreication with a nod to the biblical tale of Adam's first wife, exiled from Eden for embracing her inherent sexual nature. "The Lighthouse," meanwhile, casts the singer as a sailor-killing siren wheeling through a distorted sonic environment. It's a movie-like approach to storytelling and role playing that breaks through the world building they had attempted in the past with newfound intensity. Where they had shaped and molded the journey through the conceptual projects Badlands and Hopeless Fountain Kingdom and looked inwards on Manic, If I Can't Have Love, I Want Power cracks the code — letting the creative process exorcise the inner workings of an artist hitting their stride, setting the stage for an exciting future unbound by internal or external restrictions. — LP
25. Isaiah Rashaad, The House Is Burning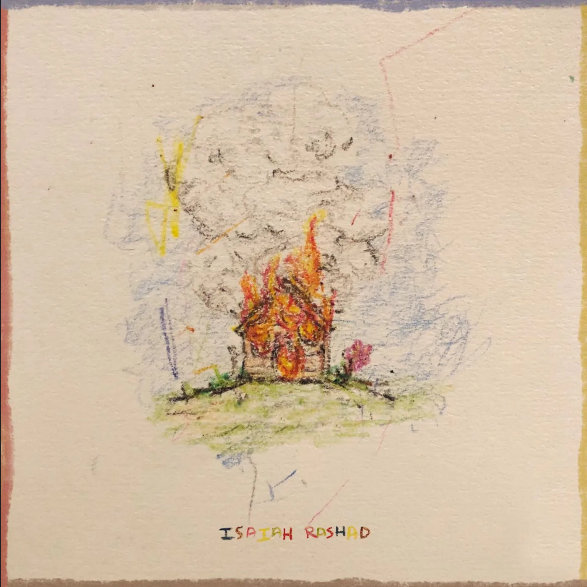 After the tour for his second album, The Sun's Tirade, wound down four years ago, Isaiah Rashad quickly found himself in Hell. He'd burned through his money, he was drinking through the day, and he was starting to lose his grasp. It took an honest conversation with TDE's Top Dawg and a stay in rehab for him to regain that grip. "I was dead and now I'm alive," he told Jeff Weiss in a FADER cover story earlier this year. The House Is Burning, his second album, is the soundtrack to that rebirth. Laced with hypnotic hooks and Southern trap beats, the album has Rashad at his most vulnerable. On the introspective "HB2U," he asks: "If you don't get yourself straight, who the fuck is you gon' help, mane?" This candid self-reflection extends itself to his occasionally scene-stealing guest features, including a buoyant performance from vocalist DOECHII. Rashad himself shares that buoyancy only occasionally, blending light and shade, escapism and realism. The House Is Burning is an album that only this revived Rashad could provide — a vision of the transformative power of destruction, and the acceptance that comes after. — Janiel Richards
24. Wolf Alice, Blue Weekend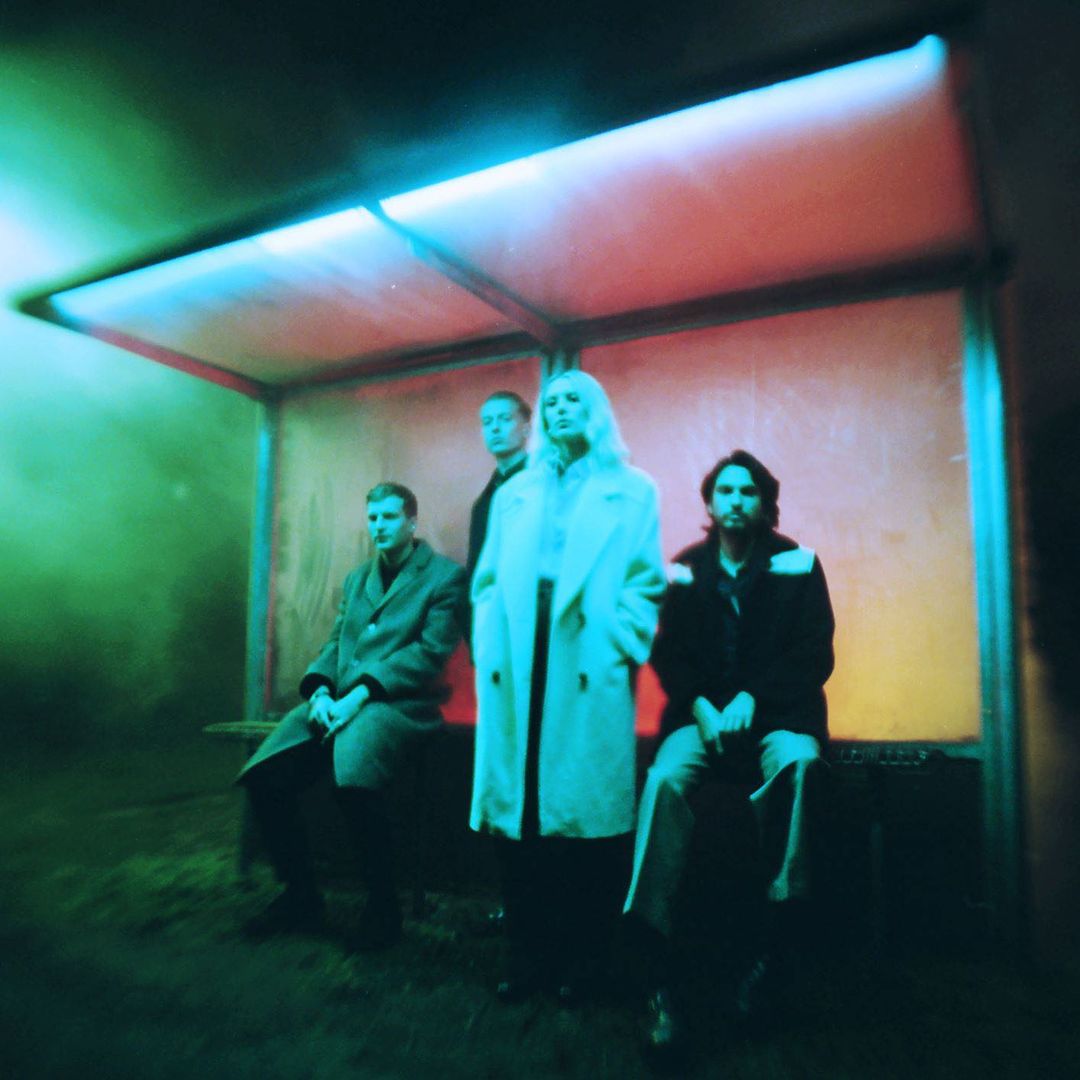 If Wolf Alice's first two albums oscillated between sways and thrashes, then their masterful third, Blue Weekend, is the point in which that pendulum swings off its axis and into zero-gravity. Champions of the U.K. festival circuit for the past half-decade, the London four-piece enlisted producer Markus Dravs (Arcade Fire, Florence and the Machine) to harness their anthemic tendencies. What resulted feels more massive than any speaker could contain, a breakup arc that never relinquishes its cinematic agency: "The full moon [is] rising, but it's me who makes myself mad," frontwoman Ellie Rowsell insists on "Lipstick On The Glass." Blue Weekend is powered by these kinds of revelations, a post-pub crawl toward clarity. — Salvatore Maicki

23. quinn, drive-by lullabies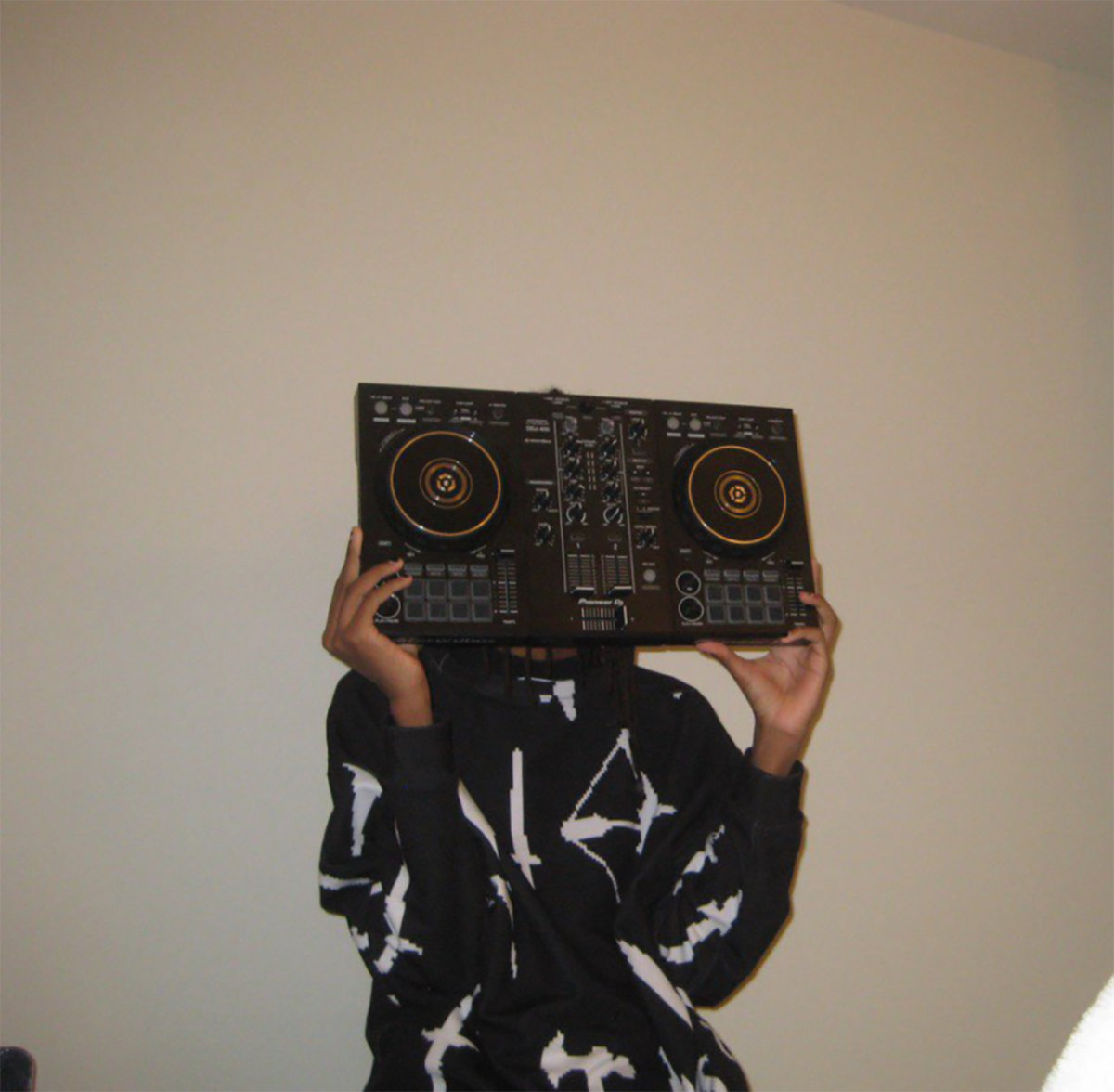 In July, quinn said that her upcoming debut album would be filled with "underground big" featured artists. It seemed as though the rare talent — a 16-year-old producer/rapper/singer, and one of the most feted artists in hyperpop — would be taking a traditional trajectory for her first project: a flag-in-the-ground release aimed beyond the scene she came up in. After a brief hiatus making drum and bass as cat mother, quinn returned in September with her album drive-by lullabies. It wasn't the record she promised; it was something better.
drive-by lullabies is, ultimately, restless. It is a heartbreaking document of depression and suicidal ideation, a triumph of progressive rave composition, and a celebration of creation for creation's sake. Occasionally, quinn nods toward the world of hyperpop she's left behind, as on "from paris with love" and "perfect imperfection," but as a whole, drive-by lullabies is remarkably unshackled in emotion and form. quinn tries on lo-fi guitar dirges ("it molds where it doesn't dry correctly,") glitch-adjacent balladry ("change that") and most jarringly, a traditional freestyle over the beat for ScHoolboy Q's "Hands on the Wheel." She excels at all of it, needing nothing but her own talents to keep us engaged. — JD
22. Black Midi, Cavalcade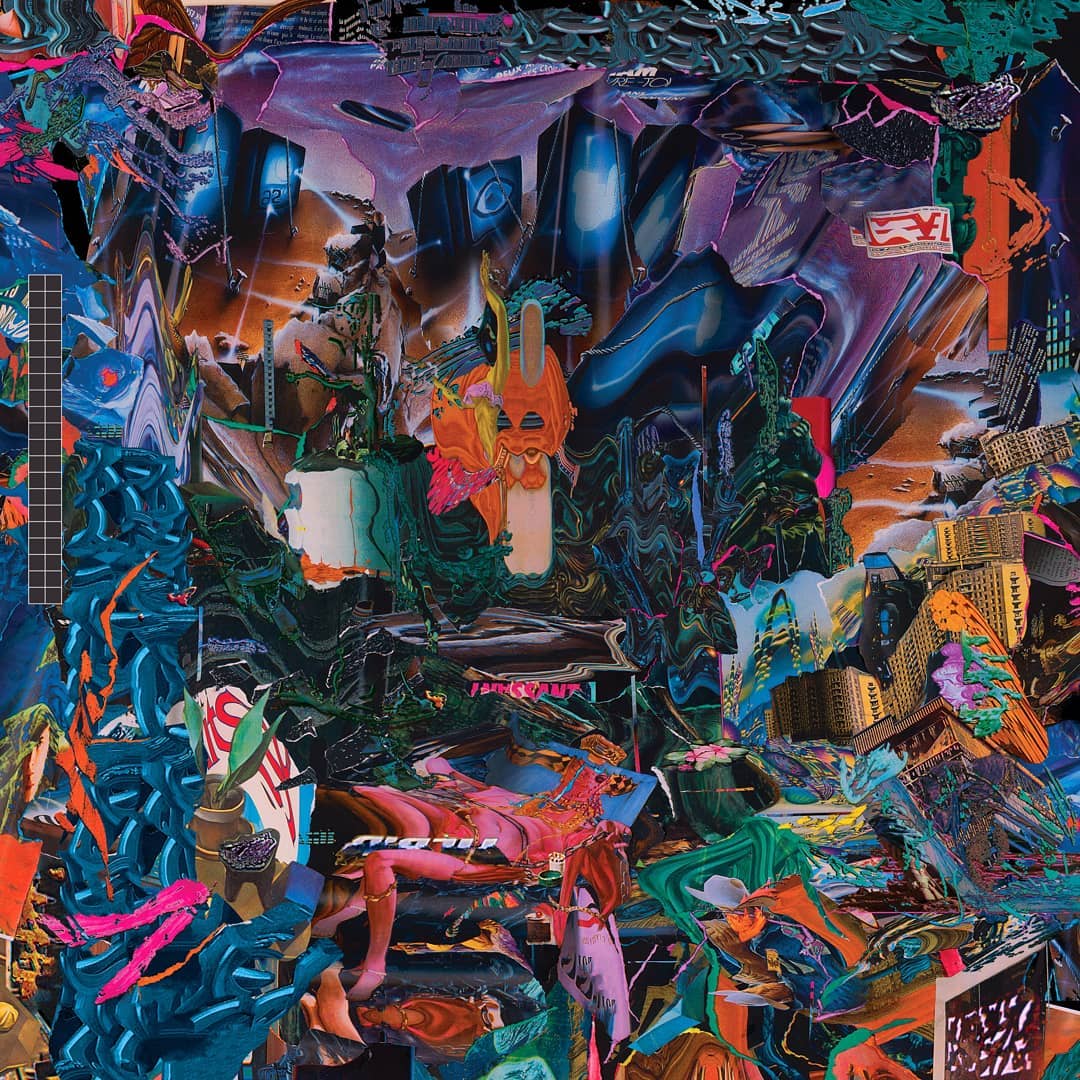 Listening to Black Midi is a bit like going skydiving. There's always an element of danger about it, no matter how many times you do it, and getting other people to join you might prove tricky. Cavalcade, the young British band's second album, can seem intimidating at first; there's a song about silent movie star Marlene Dietrich; another is titled "Chondromalacia Patella." Lesser bands would call that one "Sore Knee." Elsewhere, Black Midi double down on their musical explorations. Prefix rock, prog, jazz, or metal with "avant" and you're getting close to an apt descriptor for Cavalcade's free-roaming approach to genre boundaries. The results, however, are akin to hurtling to the Earth as musical history flashes into a blur and a well-timed parachute turns jeopardy into something beautiful. There are unsettling songs like "John L," on which frontman Geordie Greep rants like a filibustering politician over jagged strings. "Slow (Loud)," meanwhile, would work just as well in a rock club as it would in an orchestra hall — no doubt causing walk-outs and revelations in both rooms. Moments like these hint at a playful side to Cavalcade, a sense that Black Midi wants to shock and surprise listeners from any background, no matter what angle they approach the record from. These moments of levity — the way a wall of sound will drop to just one instrument or the ever-looming presence of Greep's arch delivery — feel comforting and bright in the midst of the record's thunder and turbulence. They make Cavalcade feel worth the leap. — David Renshaw
21. Vince Staples, Vince Staples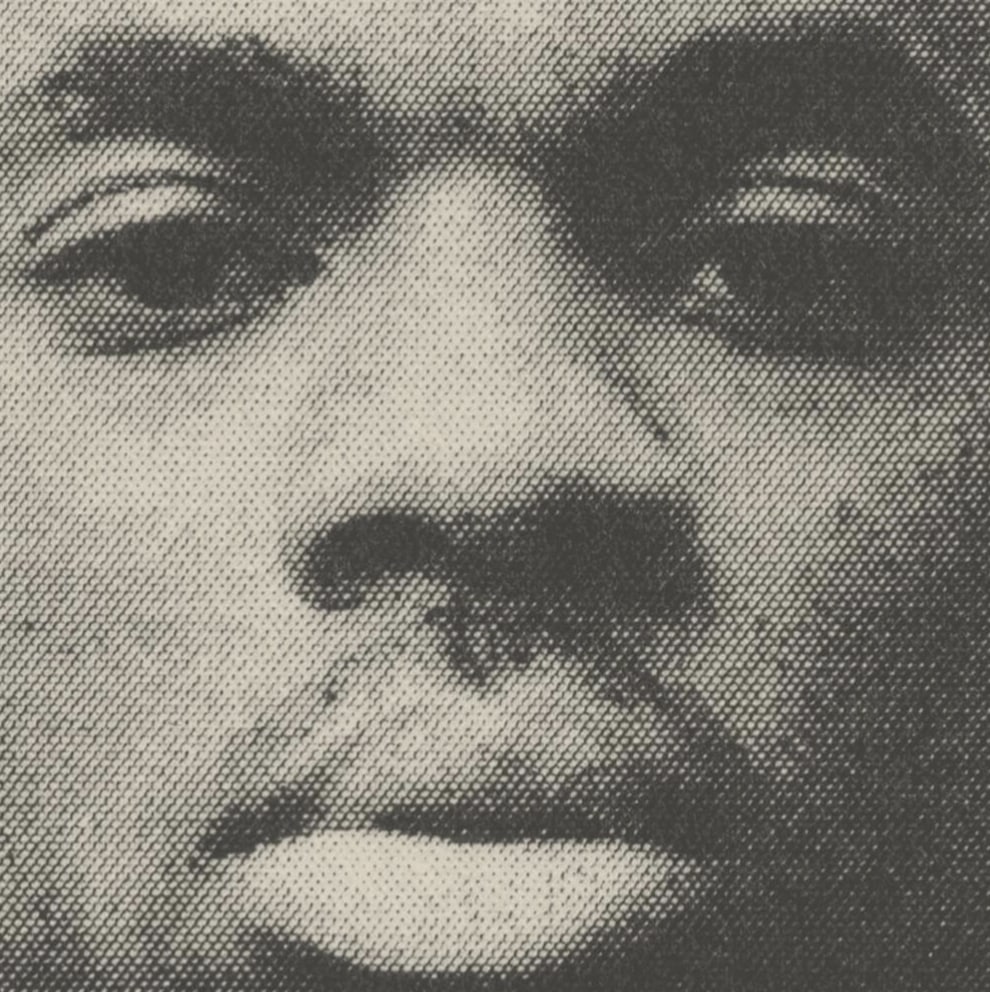 Boasting a cohesiveness usually missing from his expansive projects, Vince Staples's self-titled album may be the rapper in his final form. Bounding over and around a collection of distorted samples and woozy basslines helmed entirely by Kenny Beats, Staples is still the lyrically adept smartass he's always been, switching from heavier subject matter to snarky one-offs in a way only he can. "Are You With That" sees the rapper recalling friends who are no longer here, before cutting to a demand to "fill these voids or fill my bank." He might be focused on the money, but his cynicism remains intact. "Keep my shit off safety / You know you can never be too safe," he says later on in the track. With just a single feature, from L.A.-based singer Fousheé, we get even more time with Staples than usual. That's ideal for an eponymous album that covers plenty of ground from relationship squabbles on "Take Me Home" ("I hate every time that you ask, can we talk? / Tell me what I did now, drying off your tears now") to the escalating fan interactions on "Sundown Town." — SE
20. Rachika Nayar, fragments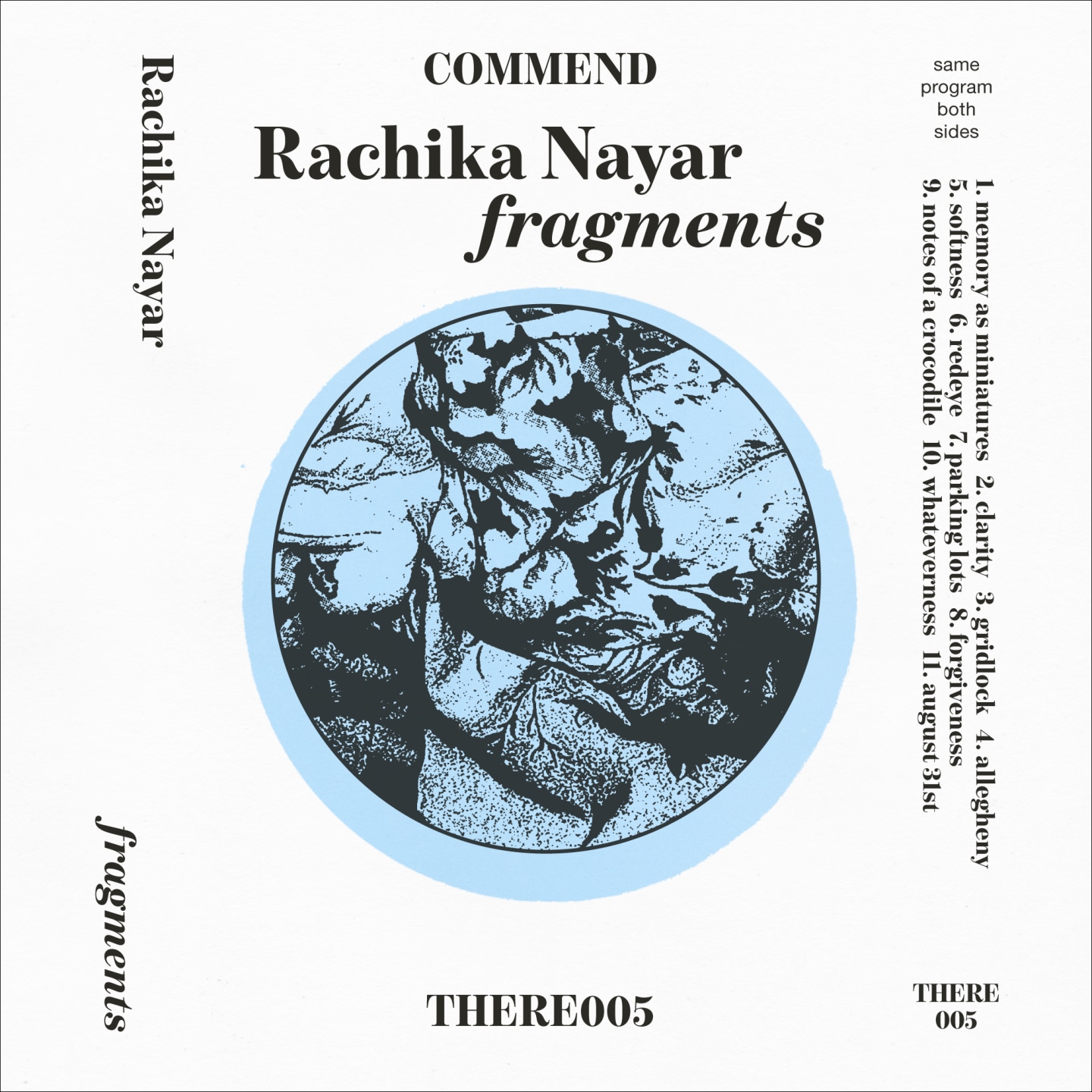 Brooklyn-based guitarist and composer Rachika Nayar's music is, as she put it in an interview earlier this year with Ears to Feed, "totally obliterating." Though her debut album Our Hands Against The Dusk is full of slow and meditative instrumentals, she says drew influence from dance music and rave culture — the way that lights, fog, and booming sound systems make for an experience that captivates all the senses. fragments, a companion EP of sorts released just a few months after her debut, takes a different approach. While her album featured her guitar playing mutated and transformed, fragments presents her crystalline loops and melodies unvarnished. Though these pieces still draw on the emotional shimmer of Midwest emo and the high drama of post-rock, they are — as the title of the opening track suggests — miniatures, intimate instrumentals built around just a few moving parts. And yet, spare and still as these pieces are, they still fulfill her aim of being enveloping and overwhelming. The latticework of intersecting guitar lines feels surprisingly dense and dynamic. Her worlds might seem like dioramas, but look closer — they're teeming with life. — CJ
19. Lana Del Rey, Chemtrails Over the Country Club / Blue Banisters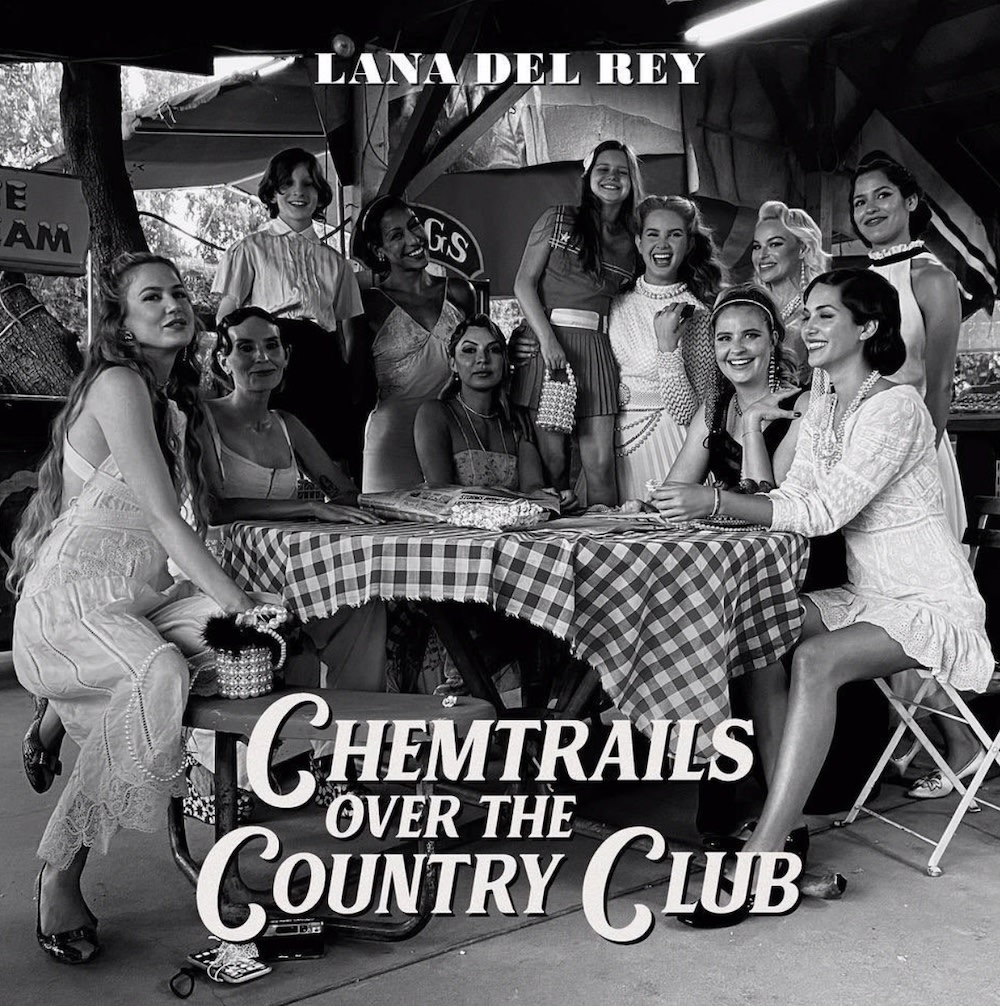 Norman Fucking Rockwell! earned Lana Del Rey near-universal critical acclaim, a first Album of the Year nomination from the Recording Academy, and a surprise outpouring of goodwill from listeners who might have dismissed her in the past. She's responded to this with a healthy dose of insouciance. Chemtrails Over The Country Club and Blue Banisters, twinned albums that together stand as the best of her career to date, are darker, stranger, and quieter than anything she's released before, comprising small-scale vignettes that could never fit on an album as grandiose as Norman. Knotty and sometimes deeply inscrutable, these records bring us Lana-as-troubadour, singing about simple friendships, forgotten towns, and shitty but purely enjoyable jobs with the same grace, depth, and underrated wit that she once used to analyse classic American iconography. She's totally in her element here, stretching her voice and delivery: she jumps into a wincing, syncopated soprano on "White Dress" and "Not All Those Who Wander Are Lost," tries out a rock'n'roll wail on "Dance Til We Die" and "Black Bathing Suit," and unleashes an almighty howl on Blue Banisters' Miles Kane duet, "Dealer". Although they're far from Del Rey's most accessible records, Chemtrails Over The Country Club and Blue Banisters possess an openness and ease of being. Lana herself puts it best: "I'm still so strange and wild." — SD
18. Lil Nas X, MONTERO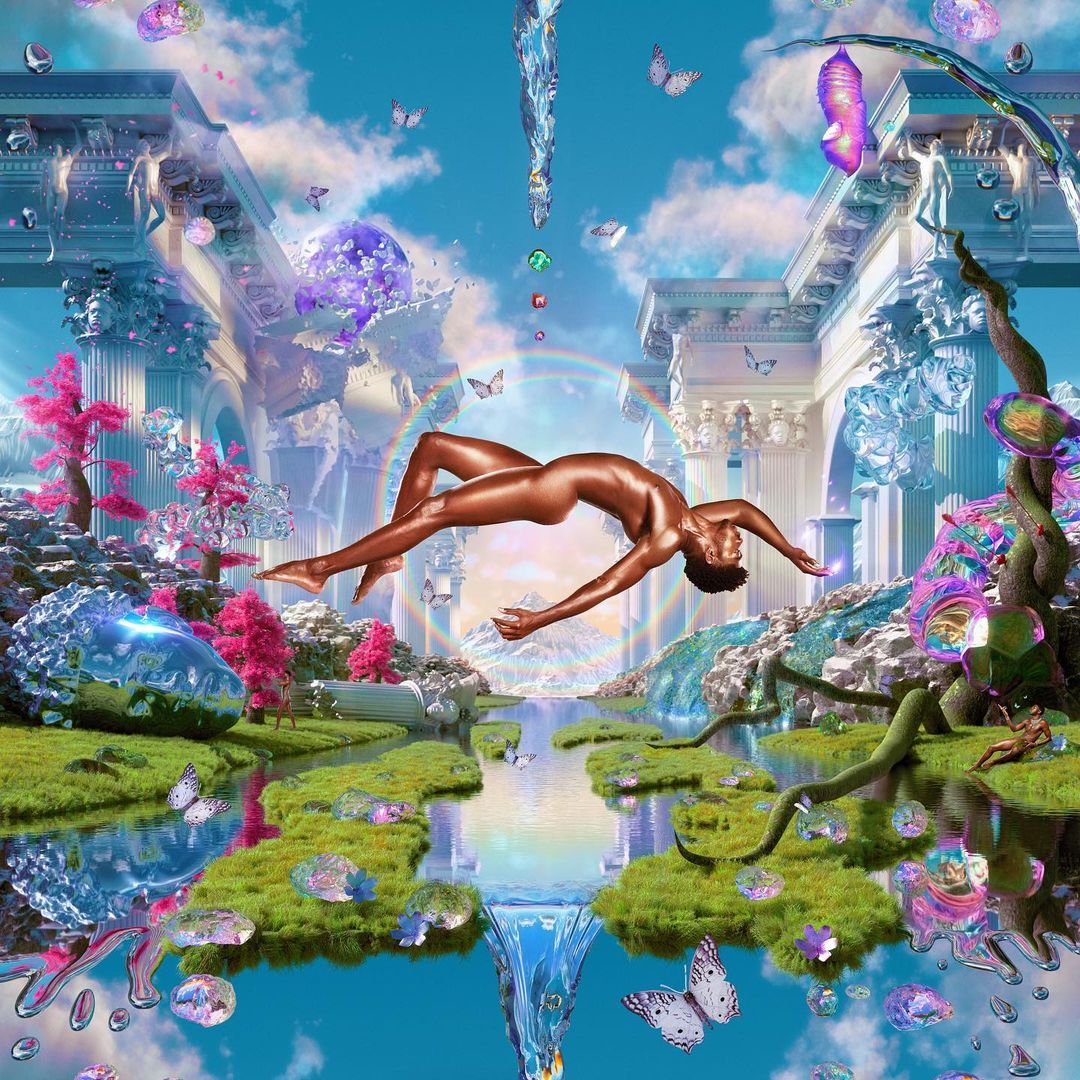 Lil Nas X knows how to navigate an industry that doesn't usually offer pedestal people like him. On his debut album MONTERO, we are formally introduced to Lil Nas X as a multi-dimensional Black and queer artist ping-ponging between pop and hip-hop with natural ease. Where he had centered playful clapbacks and visual spectacle in the past, the full-length format album gives him room to bear more of himself — even the imperfect elements. Having something to prove has clearly pushed him to fully explore his range. Without the pressure of squeezing everything he wanted to say into a song or an EP, he lets himself run wild, approaching new sounds with the gleeful energy of a child opening up a box of toys. On some tracks, that means bearing more of himself, like on the standout "DEAD RIGHT NOW," which unpacks tumultuous family relationships with scalding honesty. The worried introspection of "TALES OF DOMINICA" tackles upended expectations and depression. And yet, we still get to see him having fun, paired off with Doja Cat on the bouncing "SCOOP" and Megan Thee Stallion on the horn-filled "DOLLA SIGN SLIME." In the end it's a statement album that relies not on spectacle, but the person behind it all. — LP
17. Prettyboy D-O, Love Is War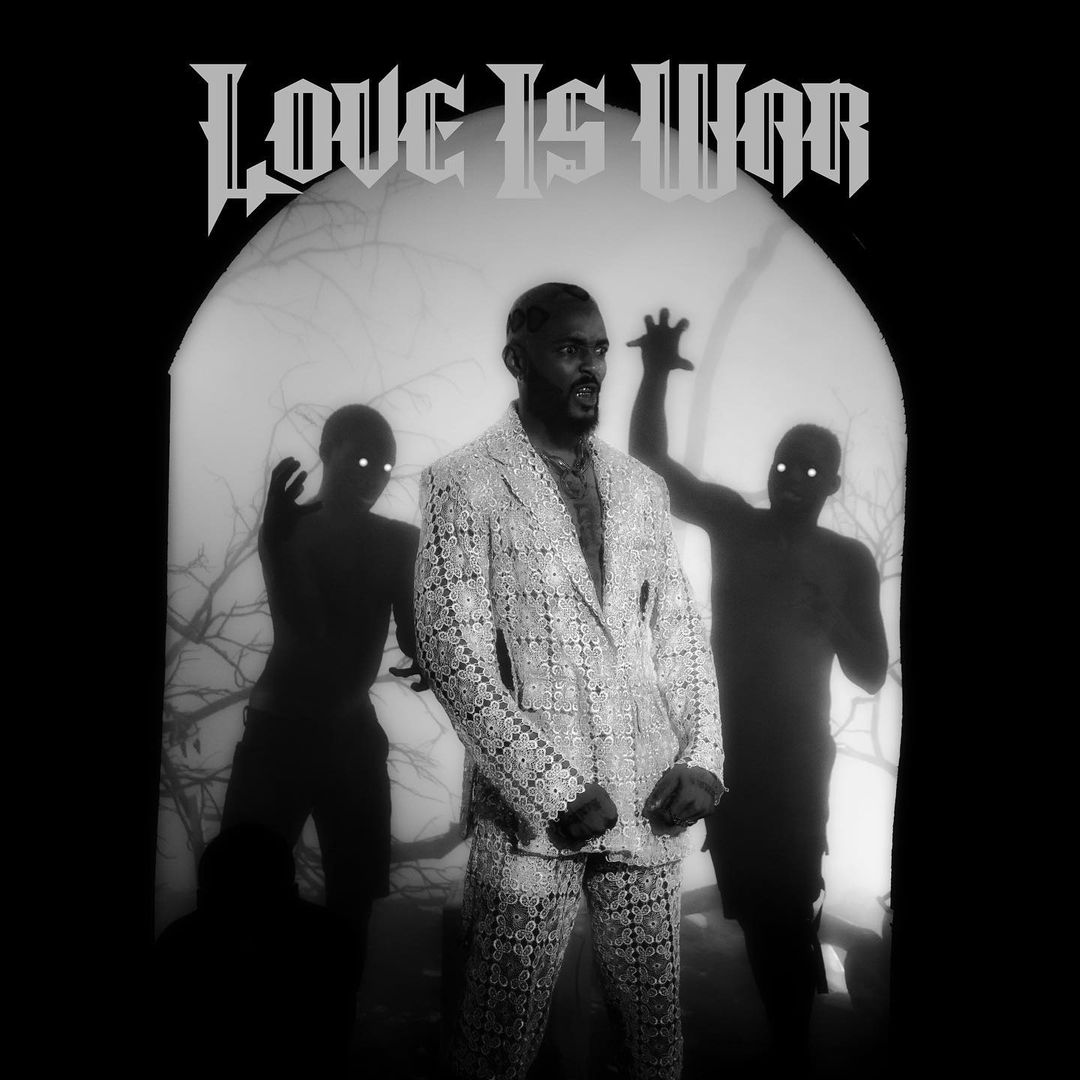 "1996," the first track from Prettyboy D-O's second album Love Is War, is bookended by harrowing soundbites from 2020's historic #EndSARS protests against corruption and police brutality in Nigeria. And when D-O breaks in, he's breathless. "This one no be 1993 / This one no be 1996," he skitters, alluding to the havoc Nigerian military dictator Sani Abacha wrought in the '90s. It's one of countless moments on Love Is War when D-O fervently reflects how Nigerian youth are navigating disenfranchisement today — maintaining resilience in the face of history's brutal cycles, and continuing to pursue a life worth living. Love Is War weaves in elements of galala music, but his jagged cadence and forthrightness matter recall the fearless Nigerian hip-hop legend Tony Tetuila. So for every "Too Many Gyal" with its risky sweet-talk, there's a "Living In Bondage," on which he's spitting fire: "Look where mi from we no get help o, In Africa here everyman dey for himself o." As he told DAZED in an interview earlier this year, he can't help but write about the struggle. He's determined to express the frustration of Nigeria's youth, and on Love Is War he does so powerfully. — AI
16. Floating Points & Pharoah Sanders, Promises
Promises starts in silence. A sold-out concert hall, orchestra poised. The conductor raises his arms above his head and holds them there for five seconds before they drop to bring in a celeste and a harpsichord, not quite in unison. They play seven notes in C minor/Eb Major, but don't resolve in either key, the final F natural dangling above the audience like an unanswered question — one that's asked roughly every nine seconds for the duration of the 47-minute piece. The conductor and keyboardists the guests watch are all Sam Shepherd, a.k.a. Floating Points, a British producer and composer best known for IDM ideations far removed from the epic arrangements on Promises. His orchestra is the London Symphony and his star performer is Pharoah Sanders, the 80-year-old saxophone master who was essential to some of Coltrane's best recordings and has amassed his own pioneering jazz discography since. Sanders is capable of ripping holes in spacetime with his instrument, but here he rides the tides of Shepherd's oceanic minimalism and the LSO's string swells, only soaring above the maelstrom when the tension reaches its tipping point and the waves finally break, obliterating any question Shepherd might have posed. — RH
15. Armand Hammer, Haram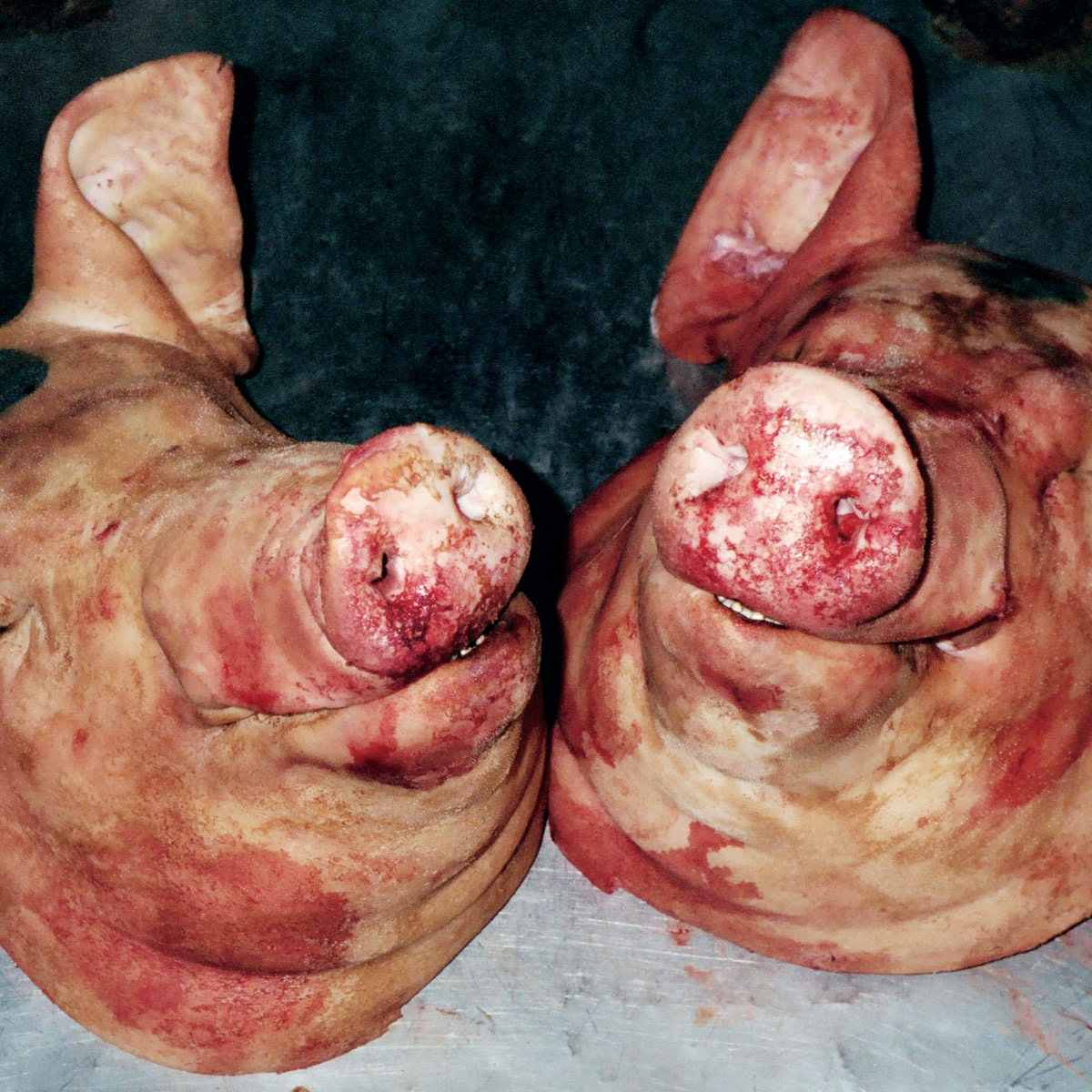 After clawing their way up from the depths of the New York underground with a decade's worth of thoughtful, challenging rap records, Armand Hammer's billy woods and Elucid teamed with veteran producer Alchemist on Haram, their most satisfying album yet. With no concessions to the mainstream, the duo continued to deliver dense, poetic narratives that demand multiple listens. But whereas their production previously trended towards spiky rhythms and noisy loops, Alchemist instead wraps their words in shadowy, cinematic jazz, providing them with the opportunity to slow down, and even sing some hooks. As always, the lyrics take center stage, this time with a focus on the forbidden: these are story raps about shitty jobs, African funerals, #MeToo accusations and summer camp deaths, with every bar competing to be the album's best. Just as importantly, Armand Hammer tackle their weighty topics at a remove, never moralizing or preaching, instead highlighting their protagonists' contradictions and perspectives without ever resorting to shallow cynicism. In an era where political commentary mostly means empty-headed sloganeering, Armand Hammer look at our world and see darkness, pathos, and humor. We're lucky to have them chronicling our times. — SR
14. Turnstile, GLOW ON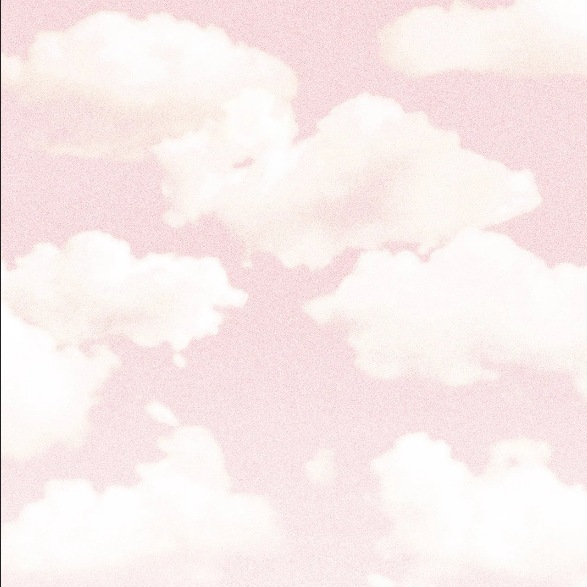 Like everyone, Turnstile were forced to take a year off of cathartic mosh pits and well-timed stage dives, and the time away seems to have only made the hardcore quintet even more ready to tear things up. It's fitting then that, when the time was right to get back into large groups, Turnstile dropped their most restless album so far. If your reaction to hearing GLOW ON opener "MYSTERY" isn't to sprint from your desk chair and windmill into the nearest mass of bodies then you're not listening properly. The energy levels stay consistently high throughout: "HOLIDAY" is all tension and release while "TLC" thrashes and lurches in violently. Turnstile might be the only hardcore band some fans know, and they're certainly the only one with a Dev Hynes collaboration on their album. But this isn't an album that's crossed over by watering down its strongest flavors. If anything, GLOW ON proves that doubling down on your core beliefs, however left-field, can make your riffs and rhythms start to feel transcendent. — DR
13. Ethel Cain, Inbred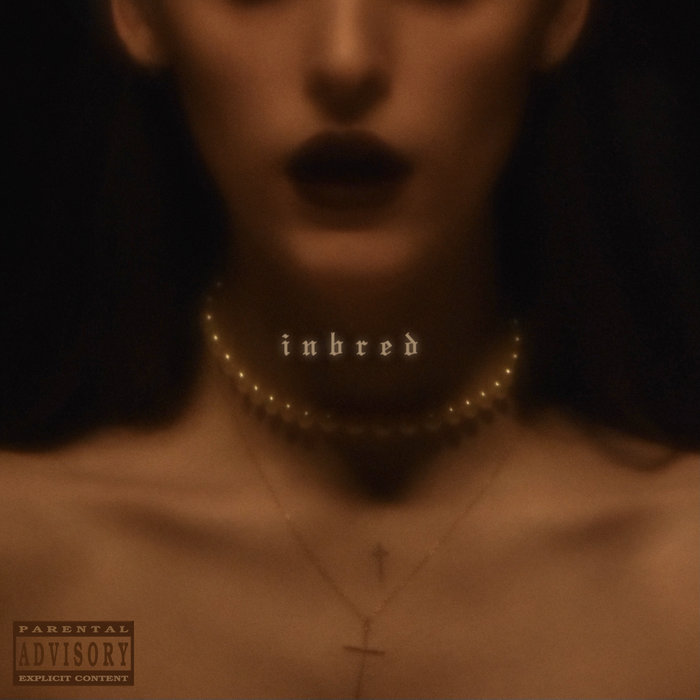 Terror lurks beneath the surface of the most mundane Americana — the hills and highways that unfold across the great expanses between the country's big cities hide all sorts of darkness, death, and depravity. Florida-born singer/songwriter Ethel Cain's expresses this feeling dreamily and desperately in her intimate guitar pop songs. Her debut EP Inbred is full of reverb-cushioned yearning for people who won't give you attention, desperate explorations of fear and desire, and ballads about violent love and boys who keep guns in their lockers at school. Songs like "Crush" are heavy, but the gossamer arrangements and gentle guitar lines fleck her unsettling stories with moments of undeniable beauty. Even as she rips open old wounds, or bears deep emotional truths, there's a sense of stillness at the center — that all the bubbling trauma and turmoil won't ever fully unravel her. She uncovers the darkness lurking underneath the suburban boredom like Kyle McLachlan uncovering an ear in an open field in David Lynch's Blue Velvet. She sees the evil out there in the world, and yet, somehow, she finds peace. "It was harder then," she sings on standout "God's Country," explaining her improbable perseverance. "It will be better now." — CJ
12. Blue Rojo, Solitario
Mexican-American newcomer Blue Rojo pushed the boundaries of Latin pop both lyrically and sonically with his debut album Solitario. The title itself captures the inner turmoil he felt when writing, after falling in love with a straight man who didn't feel the same way. His heartache spilled out into tracks like trance-influenced "Después De La Pandemia Volví A Ser Católiko," on which he desperately cries to the Biblical saints. But later on the record he gives into the devilish — flipping from the heavenly to the carnal — with the reggaeton-infused "Eslabón De Bombón." His operatic croon ups the drama, and there's an emo edge to his songs, not least the industrial "El Amarre" and the surging synth-pop of "No Te Kiero Olvidar." Rich with influences that transcend both era and genre — everything from Britney Spears to Evanescence to Kabah — Solitario feels full of life, and the promise that love can exist amidst loneliness. — LV
11. Bladee, The Fool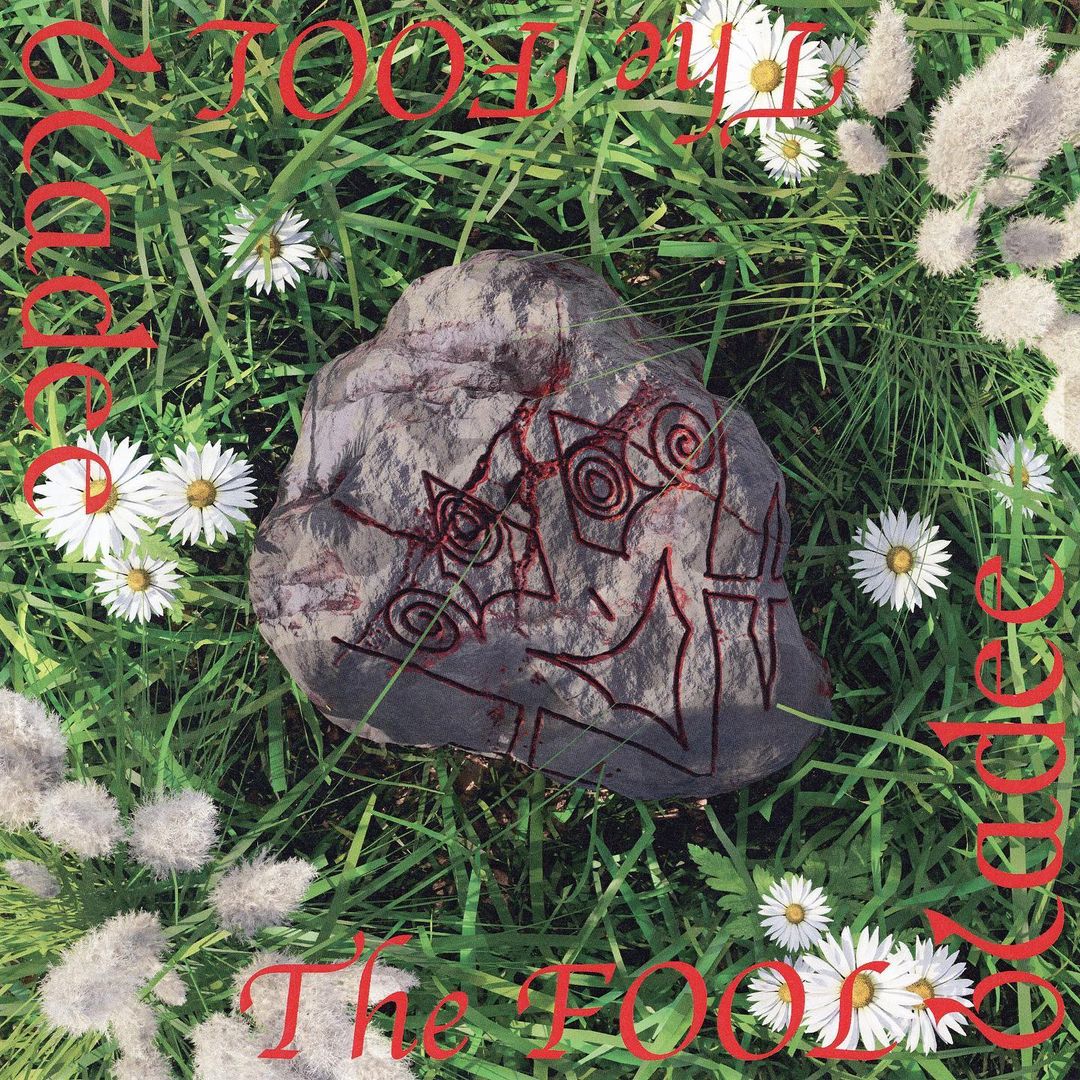 The role of the fool, as the internet has defined through such archetypes as Boo Boo The Fool, is more often than not fulfilled through expressing vulnerability. Drainers were far from famished when Bladee unleashed The Fool this past spring. He'd just released three whole albums in 2020, most recently the EDM-lacquered Mechatok collaboration Good Luck. Nevertheless, The Fool — which softens Good Luck's carnivalesque synthscapes and adds the trap beats back into the mix, via production from Lusi — satisfied like a three-course meal. It sounds like quintessential Bladee in every regard, except that you can see a bit more of him than perhaps we've gotten used to: his fears, his infatuations, his trials and tribulations all intermingling in plain sight. Those admissions fuel some of his strongest melodies to date, songs that latch onto the psyche like "I Think…" and "egobaby." If he had to play the fool to get to these kinds of revelations, it was doubtlessly an altruistic endeavor. — SM
10. Little Simz, Sometimes I Might Be Introvert
Through two years of isolation, everyone had to learn to spend a little more time with themselves. British rapper Little Simz was no exception, her fourth album Sometimes I Might Be Introvert acknowledging this period of reflection in its title, and its bars more personal than ever — the work of someone who's had a lot of time to sit and think. Across the record, she takes on Black womanhood ("Woman"), complex family dynamics ("I Love You, I Hate You"), youth violence and political corruption ("Introvert"), and leans heavily into her Nigerian roots ("Point & Kill"). She carves out new space for every version of herself, both as an artist available for public consumption, and a woman navigating pride, love, regret, and sorrow behind the scenes. "I hate that these conversations are surfaced / Simz the artist or Simbi the person?" she asks on the title track. The album feels like a series of meditative questions that Simz asks not only of herself but of her audience. "Why the desperate need for an applause?" she asks on the "Standing Ovation," while "The Garden" finds her wondering, "When in fear of the unknown, who do you call?" She doesn't come to many definitive answers, but despite its weightiness, hope still shines through on the project. Lush, glorious production, harmonious choirs, and a feature from velvet-voiced Cleo Sol offer a counterbalance to her nagging inner monologue. Listening a bit too intently to that voice is a habit that introverts know intimately. But here, it seems, living inside your own head can produce moments of reflection, growth, and beauty too. — SE
9. Juls, Sounds of My World
Prolific British-Ghanaian producer Juls's debut album, Sounds of My World, feels like a family reunion. Here he celebrates the Black sounds from across the globe that have formed the basis of his sound. And to get the full scope of the album's breadth, you have to ignore the shuffle button. He seamlessly blends Afrobeats, reggae, R&B, and soul on opener "Close To Me" before taking a sharp left-turn into amapiano, highlife, funk, and even house as the album twists forward and then lurches sideways again with the trap-inspired "Alarm," featuring Prettyboy D-O and Suspect. Afrobeats ad African pop heads know Juls's influence — he was behind Mr. Eazi's "Skin Tight," Wande Coal's "So Mi So," and Wizkid's "True Love" — but Sounds of My World takes him to new heights. "I'm an African at heart despite being a Londoner," he told DJ Booth earlier this year. "It's important that my identity is reflected quite heavily in the music." By threading together sounds that might have sounded disparate in less careful hands, Sounds of My World goes further than that — it reminds the diaspora that it's in fact separated only by geography. — AI
8. Mustafa, When Smoke Rises
"I walk down this filthy, impure neighbourhood." When a teenage Mustafa recited these lines for a TV package in 2012, the Canadian public that had embraced him for his spoken word poetry may have missed the irony. The Sudanese-Canadian artist has never shied away from drawing upon Regent Park, the housing project he grew up in: just like the violence that surrounded him, Mustafa and his beautiful creations were also a product of where he grew up. But that fact was either missed or willfully elided. A postal code can be as indelible as a brand on flesh.
Inspired by the murder of Mustafa's close friend and Halal Gang collaborator Smoke Dawg, When Smoke Rises is an impressionistic portrait of inner city brotherhood told through an unprecedented reconfiguring of folk and electronic R&B. Memory is evoked through samples of Sudanese and Egyptian chants and dusty voice recordings of Mustafa's community. But the past is not the focus; Mustafa explores the here-and-now with vibrance and humility. He takes honest stock of the carnage around him and pleads with his friends to avoid it ("Stay Alive," "Air Forces") and then bemoans his itchy, vengeful trigger finger ("The Hearse"). The music is lived-in and inviting, a gust of incense brought back from toxic shores with help from producer Frank Dukes and featured artists Jamie xx, Sampha, and James Blake.
When Smoke Rises shakes with grief, but the love that fuels deep loss is never far away, and is felt just as deeply. "If she runs her fingers through my past / She may lose the softness in her hands," Mustafa sings over the fading chants of "Awolayy," the title recalling Halal Gang's signature slang. "I miss when the night was made for rest / When my heart was more than glass." Canada may never reckon with its prejudices, but When Smoke Rises doesn't seek to convince anyone of worthiness — for itself or for its subjects. It is just so. — JD
7. Doja Cat, Planet Her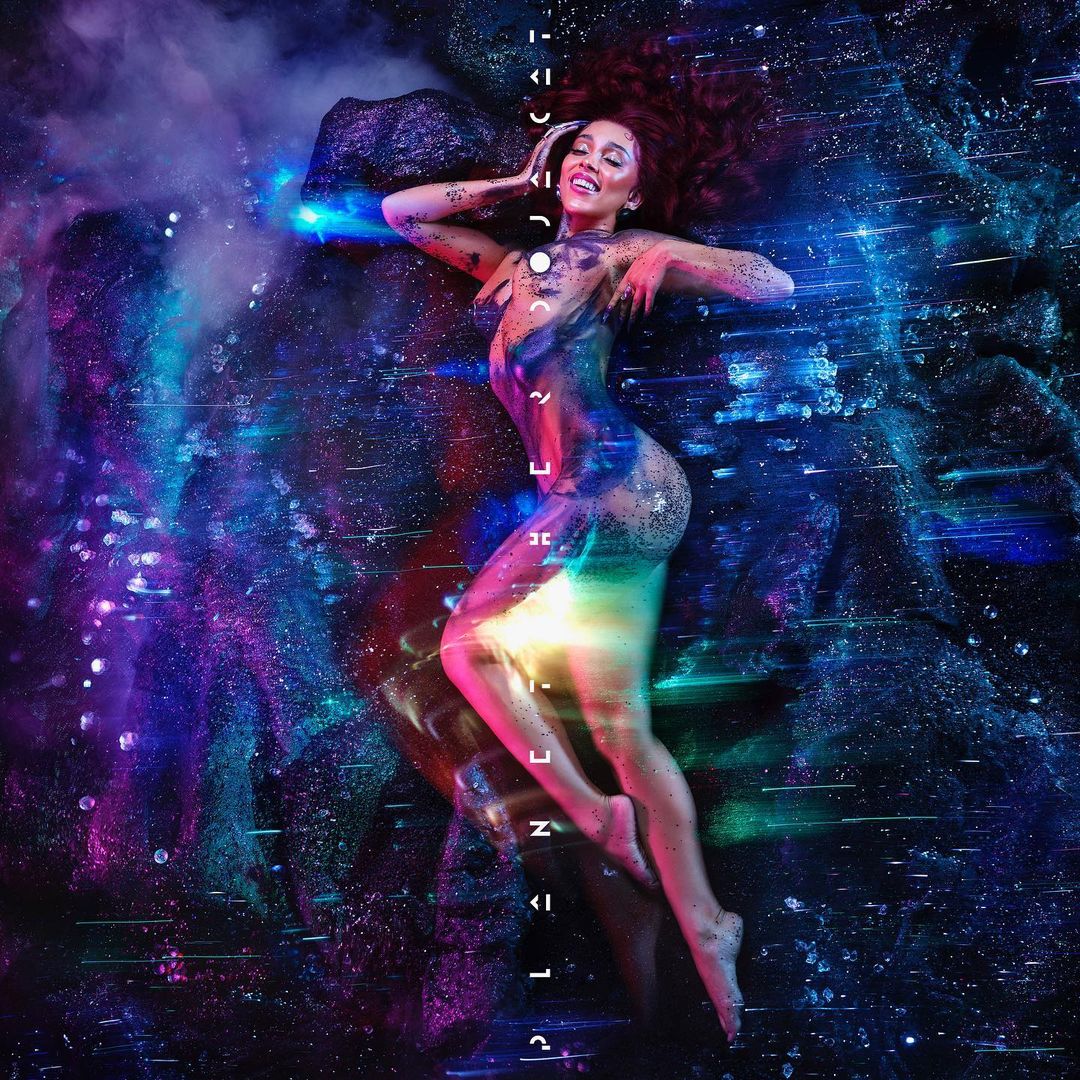 Just weeks before the first case of COVID-19 was recirded, Doja Cat was waxing poetic on "Cyber Sex" about the horny, internet-bound reality we'd soon face: "What a time to be alive! Living in the future, blinging on my hotline." It's the first song on Hot Pink, the album that turned a certified class clown into top 40's reigning pop emcee. Global lockdown couldn't and didn't stop her momentum: the success of deep cuts like "Streets" on TikTok dragged Hot Pink well into 2021, while she quietly chiseled away at the next record.
The follow-up, Planet Her, feels like a whole victory orbit in itself, one that's equal parts space odyssey, sex fantasy, and screwball antics. That's not to say that the project is a highly conceptual endeavor, or that it's tethered to any certain narrative or aesthetic. Most often it's quite the opposite; these songs are engineered to be taken out of context, flipped, twisted, chopped, slowed, and reverbed. Doja revels in the genre anarchy of her surroundings, bouncing from Afrobeats to hyperpop to an entire number built around the conceit of Playboi Carti pantomiming ShayDee in the first four tracks alone. But in a way, this intrepid and restless spirit is a premise in itself.
Planet Her sends us spiraling through uncharted territory in search of new sensations. It's the guiding principle behind tracks like "You Right," "Options," and "Need To Know," the latter of which features some of the most imaginatively delivered raunch to have ever graced the airwaves: "I can't stand it, just one night me / Spank me, slap me, choke me, bite me." She's just as magnetic, though, when forgoing that pursuit of pleasure — songs like "Been Like This" and "Alone" stand out not for their apathy but for the generational malaise that Doja effuses their barren skies with. All of this, of course, precedes the Juul pod of a summer anthem "Kiss Me More," further punctuating the replayability of this journey. That's the real thrill of Planet Her — knowing how quickly you can return to it, and how exhilarating it will be. — SM
6. Mach-Hommy, Pray For Haiti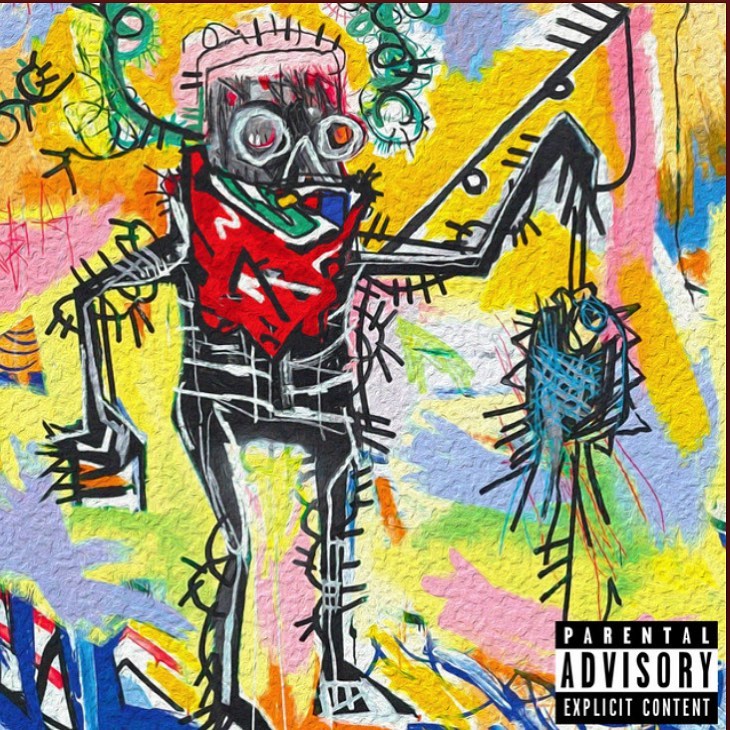 Mach-Hommy was almost one of rap's great near misses. After stunning rap purists with his Griselda debut Haitian Body Odor, he soon fell out with the label, retreating deeper underground to release increasingly shorter records at increasingly higher price points. Yes, the lyricism was exceptional, but it was also hermetic, understood solely by a rarified cabal of hip-hop futurists and mostly experienced via bootleg.
Consider Pray For Haiti, Mach's return to Griselda overseen by curator-in-chief Westside Gunn, a corrective to these years in the wild. Mach's verbiage is still dense and prone to suddenly switching from English to Creole and back, but the message is clearer, whether he's reminiscing on the pain of poverty, the immigrant experience and familial debts, or the opulence of one's latest high fashion purchase. Take "The Stellar Ray Theory," the wistful first single that somehow calls back to a Creole rain song, the writings of medieval philosopher Al-Kindi, The JAY-Z vs. Nas beef, and an unreleased 2001 Ghostface Killah single. On the surface, it's a patchwork of disparate references, but zoom out and this time they are all in service to the vibe and central theme: the melancholy of hard times and the hope for something better.
Production-wise, Westside Gunn recruited a murderer's row of post-Boom Bap journeymen, keeping the color palette bright and soulful without cleaning up the mix. Even the album's most straightforward moment, the Nicholas Craven-produced "Kriminel," features a Creole hook that's easy enough to understand, but never completely legible to anyone outside of the Haitian diaspora. Just as impressively, three standout tracks by Conductor Williams are warped beyond measure, reimagining the limitations of old hardware samplers and tape decks into the aesthetic fetishes of today's rap era. Much like Mach's rhymes, the listener is meant to feel first and understand later.
A stunning breakthrough for the new wave of underground hip-hop, Pray For Haiti definitively certifies Mach-Hommy as one of rap's best current writers, making it clear that while he may have come from the mud, the sky is now the limit. — SR
5. Rauw Alejandro, Vice Versa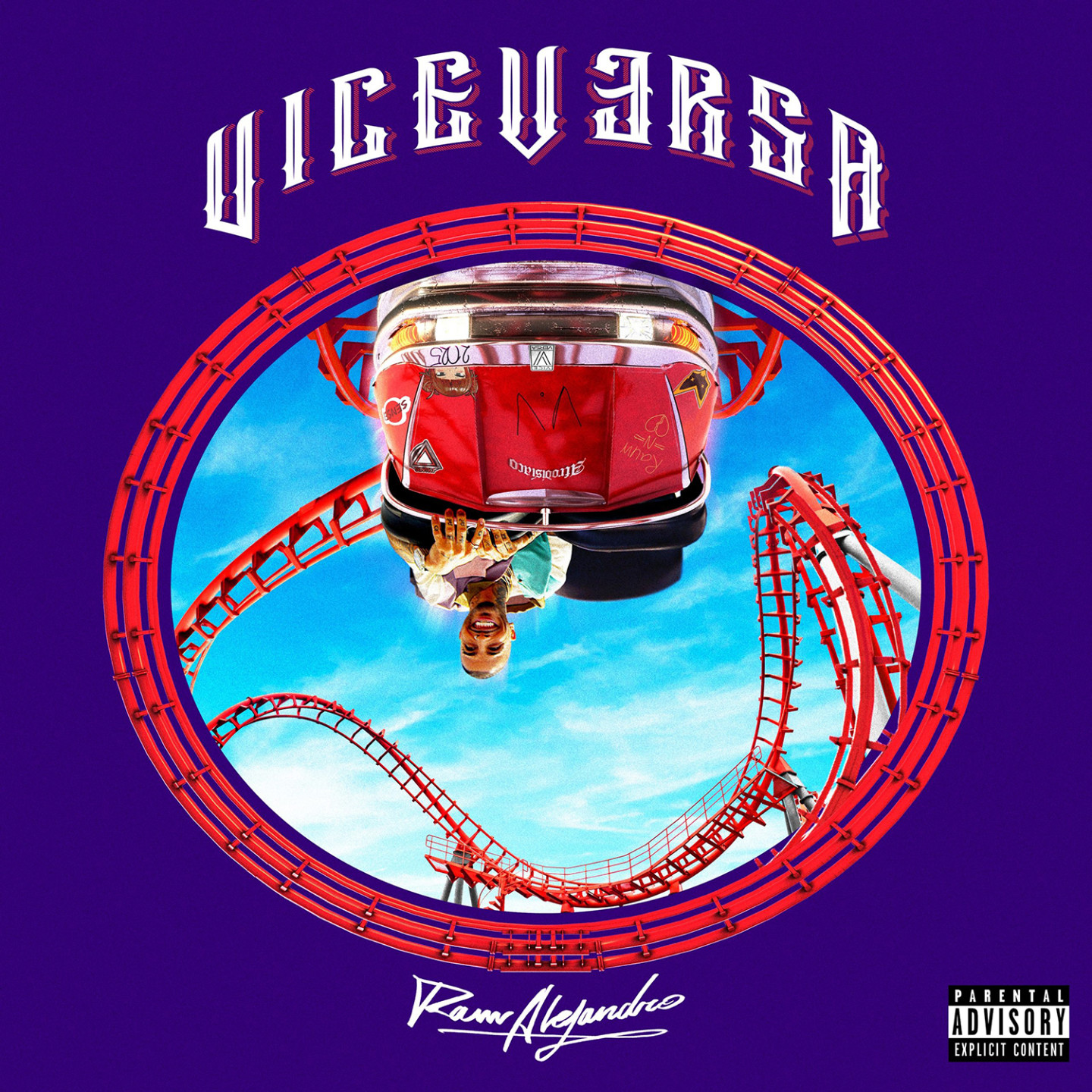 Rauw Alejandro established himself as a force in reggaeton and Latin trap with his 2020 album Afrodisíaco, but with his second album, Vice Versa, he proves he's ready to take those genres to new worlds altogether. This album's lead single "Todo De Ti" established Alejandro's intentions for this new era, eschewing both of the genres he was known for, Alejandro instead choosing to flex talents on the dancefloor. Still, his flirty charm and magnetic personality were still at the song's center — proof of his ability to write captivating songs regardless of the style he chooses.
For the rest of the album, instead of retreading the sounds of Afrodisíaco, he blends his love of electronic dance music into reggaeton and Latin trap music. "Sexo Virtual" feels like a Latin nod to *NSYNC's "Digital Get Down," breaking down love-making in the streaming era. "Nubes" is a synth-filled delight where Alejandro details a dreamy romance that feels otherworldly; on "La Old Skul," he pays homage to reggaeton's gritty perreo roots by giving Nicky Jam and Daddy Yankee's "En La Cama" a refreshing electronic update.
There are truly unexpected detours here, like the intoxicating, cowbell-driven funk of "Desenfocao'" and the bouncy "Brazilera," on which he embraces baile funk with the help of Brazilian pop star Anitta. And throughout it all he sounds vital, even if he occasionally sounds like he's trying to escape himself in his lyrics ("Ya no despertaré a tu lado / ¿Cómo salgo del pasado? [I won't wake up by your side anymore / How do I leave the past?]" he sings before the drum and bass beat kicks in on "¿Cuándo Fue?") Rauw Alejandro sounds like he's taking Latin pop into the future on Vice Versa; at the very least, he's set himself up as one of its biggest stars. — LV
4. Jazmine Sullivan, Heaux Tales
Jazmine Sullivan's Heaux Tales is ambitious in its scope, bold in its storytelling and lucid in its intention. Sullivan stays within the realms of true soul and R&B here — a master of her craft — but her mosaic melodies and vulnerable lyricism put her in a different universe altogether. Heaux Tales is raw, honest, and relatable beyond the music: six tales from different women act as interludes, touching on the diverse perspectives and conversations Black women have when navigating love and relationships.
Their tales are apt additions to the visually stimulating short stories Sullivan weaves through the EP. On "Lost One," she sings about a partner asking for forgiveness and acknowledging the mistakes they made in the relationship they want to mend, with Sullivan unleashing her voice in the second verse: "I know that that's too much to ask / I know I'm a selfish bitch / But I want you to know I've been working on it." A project that makes evergreen and taboo topics feel fresh with every listen, demonstrating the true multidimensionality of Black women, Heaux Tales is an artistic level-up for Sullivan and the best R&B album of the year. — AI
3. Dijon, Absolutely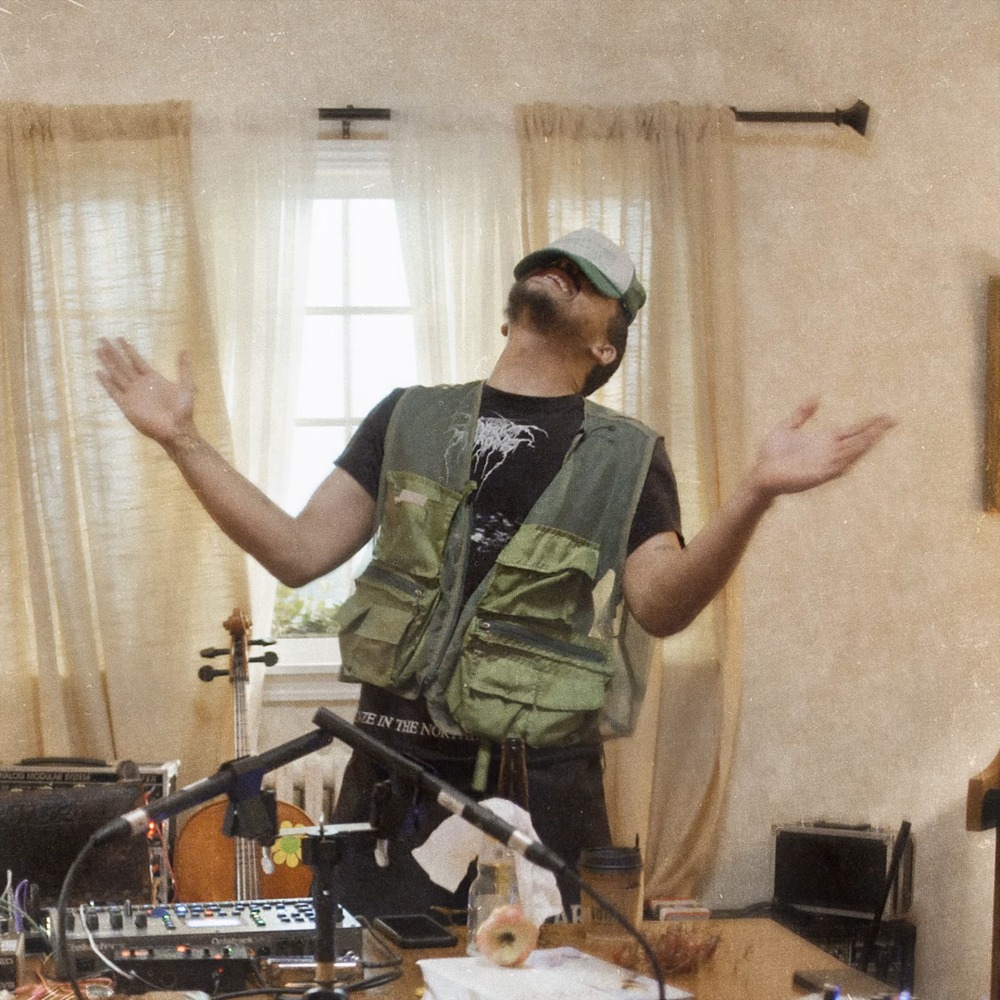 Finding your own voice doesn't need to be a solitary process. Dijon Duenas spent four years making dreamy and dynamic R&B with his friend Abhi Raju that never really got the love it deserved. When he started working solo four years ago, he was protective of his sound, determined to establish himself as an auteur. The singles he uploaded in those first couple of years alone were promising experiments, a twentysomething figuring himself out over compressed beats, discovering the soulful variations in his range, only occasionally transcending the influences — Frank Ocean in particular — he so clearly adored.
On Absolutely, his debut full-length album as Dijon, he realizes that early promise. It's the result of a shift in process, away from the solitary creation of his earlier work and towards the more collaborative outlook he first tested out on the 2020 EP How Do You Feel About Getting Married? He wrote and recorded Absolutely with a full band, including the tape-deck R&B artist Mk.gee. That, he told The FADER, added a "competitive edge" to sessions, everyone "constantly trying to excite each other."
As a result Absolutely sounds alive, vibrant, joyfully imperfect. Opener "Big Mike's" moves like a time-lapse video of a sunflower rising out of dirt, each few seconds offering some new and unique angle, Duenas's voice finding grit in ecstasy. There are intentional nods to vintage Americana: the gorgeous Springsteen melodies of "Scratching," the blues chords and Super 8 memories of "Noah's Highlight Reel," the Gillian Welch reference on "Talk Down." But the wilful complexity of the instrumentation suggests he's most indebted to Justin Vernon, another artist keeping an eye on the past as he continues a never-ending journey out of creative isolation.
That journey can be exhausting. The album's delicate middle section gives way to the unembellished howls and crackles of "Rodeo Clown," Duenas eventually breaking down in tears after scream-asking a lover what they're so afraid of. It's theatrical, sure, but it's also proof that, with the right energy, and the right people in the room, Dijon can reach thrilling parts of himself that aren't accessible when he's alone. — ARR
2. Tyler, The Creator, CALL ME IF YOU GET LOST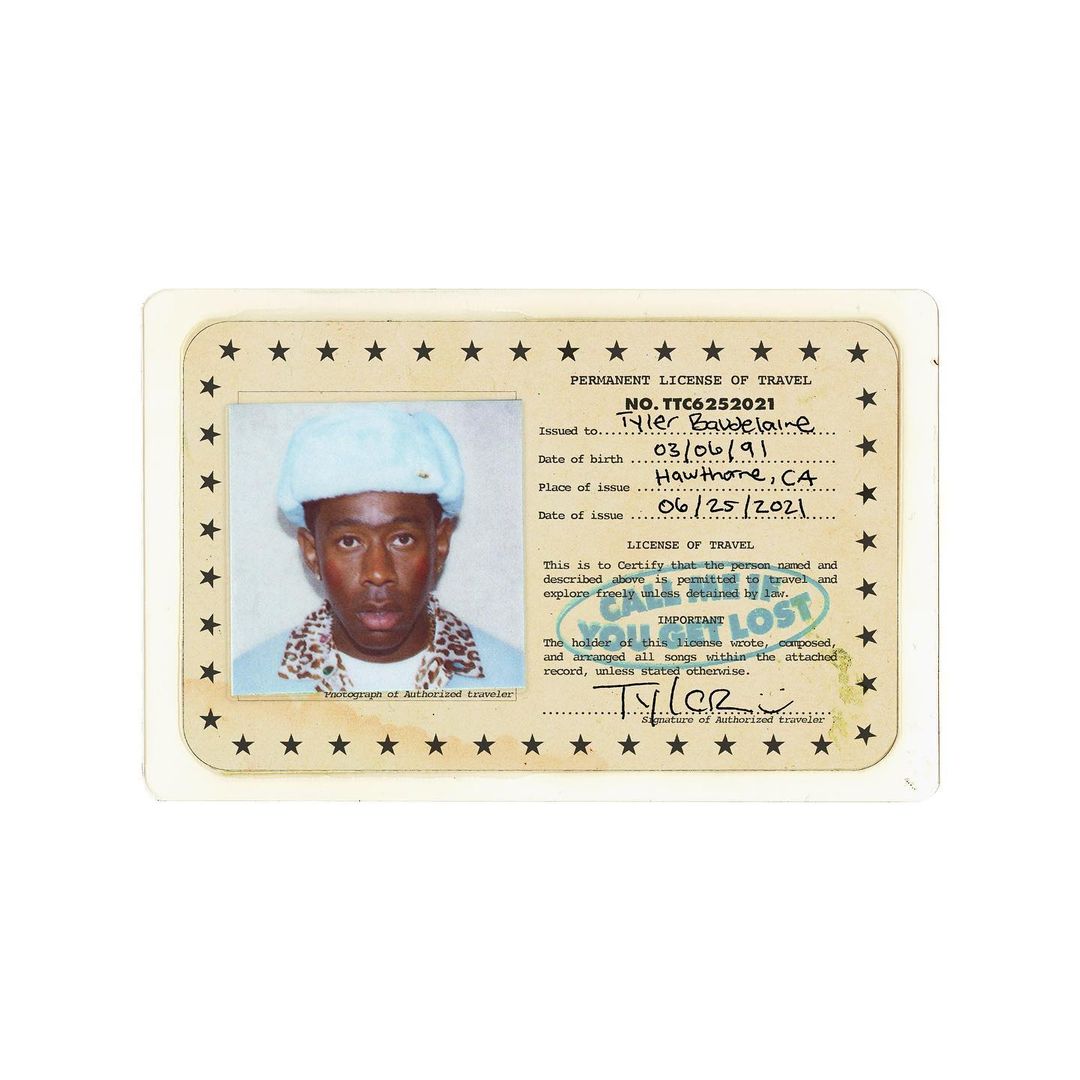 When Tyler, The Creator's IGOR was named Best Rap Album at the 2020 Grammys, he had reservations. "It sucks that whenever we — and I mean guys that look like me — do anything that's genre-bending or that's anything, they always put it in a rap or urban category," he told reporters. "That's just a politically correct way to say the n-word to me." Feeling stuck between worlds, too Black for the mainstream, too leftfield for the conservative rap equivalent, is nothing new to Tyler. As usual, his next move was a game-changer. IGOR was a convincing argument for belonging to the pop world, but CALL ME IF YOU GET LOST placed greater emphasis on getting bars off amid his trademark genre-bending escapades. It's as though he took the award as a provocation — if he's going to be labeled as a rapper, he's going to be the best rapper you've ever seen.
DJ Drama's Gangsta Grillz mixtape series of the early aughts, a period when a still-adolescent Tyler was getting his rap education, are less an influence on the album than a guiding light. Much like classic entries in the series from Lil Wayne and Young Jeezy, CALL ME IF YOU GET LOST is raw, favoring immediacy over sheen. Gone are the dreamy chords and romanticism. In their place are bass-heavy beats layered with horns custom-built to screwface to while DJ Drama, a constant presence across the album, shouts things like "This shit for the sunseekers." Operating within the mixtape-era format doesn't stop Tyler from inhabiting a colorful character, the globe-trotting Tyler Baudelaire, who enjoys the finer things in life: yachts, the French Open, getting his toes out in sight of Lake Geneva. The character even appears on the album artwork via a fake ID card in his name. Like many parts of Tyler's art, there's a Pharrell comparison here, with his 2006 mixtape In My Mind: The Prequel going hard as hell without letting you forget that his taste is expensive and out of reach to mere mortals. The beats, while in keeping with the mixtape-era griminess, are colored with splashes of jazz flute or, on "Manifesto," a Barry White sample. There's luxury stitched into every last detail here.
CALL ME IF YOU GET LOST was recorded in late summer 2020, boosting the idea that it is a middle finger to narrow-minded Grammy committees, while also sounding like a dream of better days, of a time where a life of travel and luxury existed outside of COVID anxieties. Validation and approval has never seemed like something that matters to Tyler, so how he feels about being nominated for another rap-centric Grammy with this album is hard to call. Maybe success this time will feel like vindication, not rejection. Maybe he's just happy defying expectations across the board, even the ones he sets himself. — DR
1. Porter Robinson, Nurture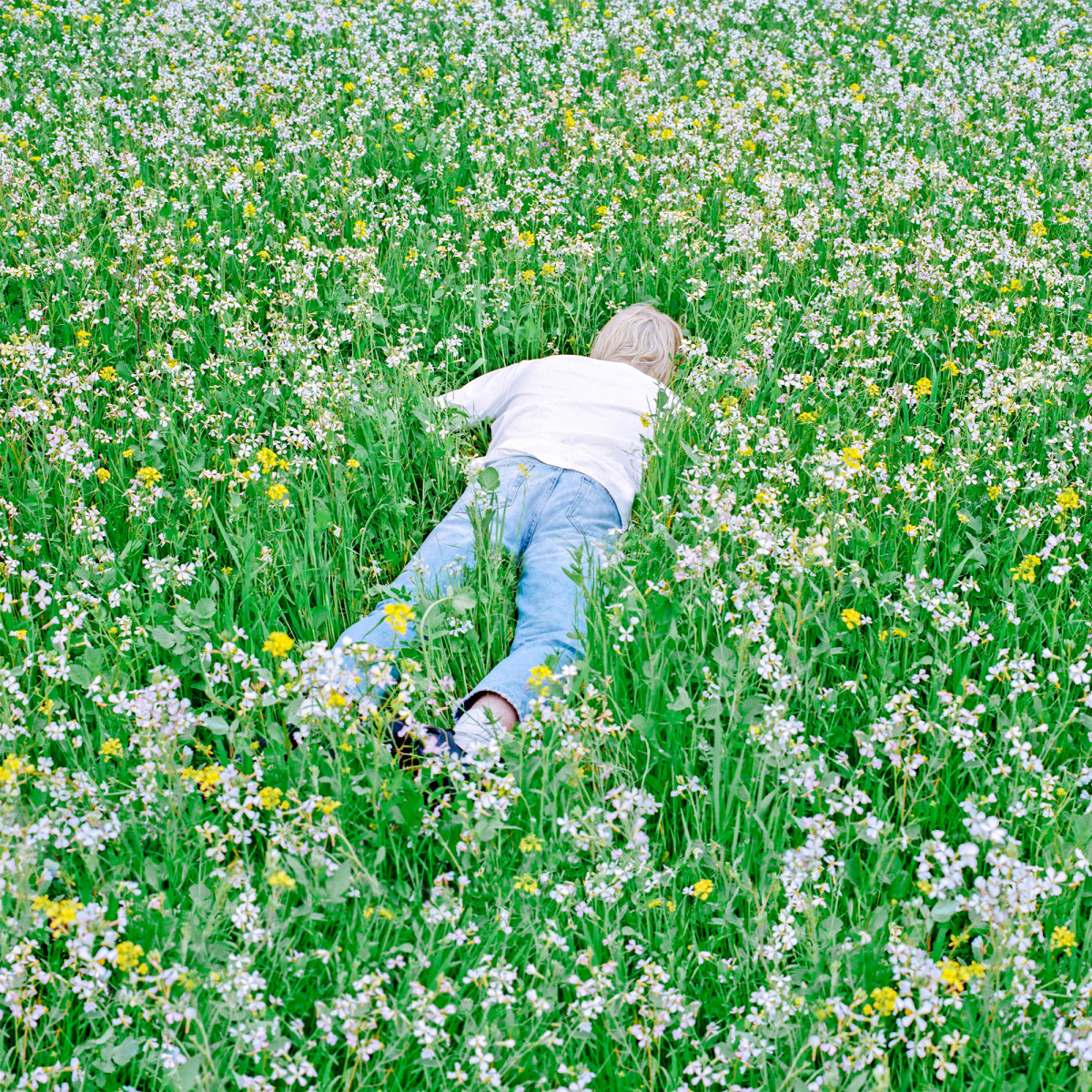 Sometimes it feels impossible to find a way forward. In the seven years between his acclaimed album of emotional dance music explorations Worlds and his sophomore record, Porter Robinson often found himself staring down this feeling. After grappling with a bout of depression and intense anxiety, he wasn't sure, he told The FADER earlier this year, that he would be able to make music ever again.
Nurture, the album that ultimately blossomed from this dark time, attempts to navigate Robinson's creative fog and details the desperate yearning and unlikely joy he felt when he ultimately emerged from it. He deals directly with his intense struggles, capturing the inner monologues and racing thoughts of a person facing down a mountain of worry and fear.
Even "Musician," one of the record's brightest-sounding pop moments, considers these feelings. "How do you do music?" he wonders, adopting the voice of an imagined critic. "Well, it's easy. You just face your fears and you become your heroes. I don't understand why you're freaking out." But the song doesn't end with that thought, instead exploding into a technicolor quilt of house pianos, ravey vocal samples, and otherworldly pitch-shifted melodies. It's a gesture he repeats throughout the album: he sulks, he worries, he gets lost in his own head, then the songs swell into dazzling bursts of life and joy. Previous Robinson records felt anthemic, but the songs on Nurture — lifted by his own buoyant voice — truly soar. Even if they didn't, the very existence of these songs would be a rebuke to his indecision and uncertainty. He ended up making the thing, after all.
His sense of relief, both that he was able to make these songs at all and that he was able to emerge from his funk, powers the record's best moments. He flips through sounds and styles — delirious shoegaze, piano balladry, intricate electronic experimentation — with the unrestrained glee of someone who wasn't sure they'd ever be able to do the thing they love again. It's a record about perseverance, about struggling with your fears, about pushing onward when it feels like there's really no reason to. Moments like the opening of "Look at the Sky," crystallize this feeling. Before the euphoric instrumentation kicks off, he pauses, takes an audible breath, and steadies himself — for a moment, his burdens are gone. He's ready to face the world, and, maybe even more pressingly, himself. — CJ