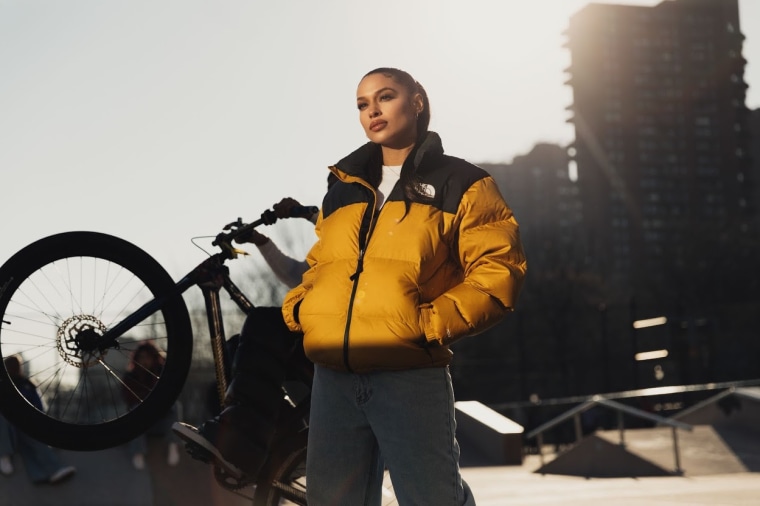 Princess Nokia has taken lockdown literally. Following the release of her third and fourth studio albums, Everything Is Beautiful and Everything Sucks, on the same day in February 2020, the East Harlem emcee was silent for the first year of the pandemic, save for scattered music videos for previously released songs and features on other artist's tracks. In March 2021, a full 13 months after the double album dropped, she shared "It's Not My Fault," following it with "Boys Are From Mars" (feat. Yung Baby Tate) this past September. Today, she's back with "No Effort," her first song of 2022.
Nokia's bars have always been supremely confident, but "No Effort" finds her more comfortable than ever. Flowing impeccably over a simple, retro beat, she sounds — for want of a better word — effortless.
The track comes with a Travis Libin-directed video that finds Nokia and her clique hanging out at a skatepark in her home neighborhood, seemingly oblivious to the StuntGuyz BMX crew doing tricks in the background to impress them.
Watch it, and view the dates of Princess Nokia's festival-heavy upcoming tour, below.
Princess Nokia 2022 tour
4/15 & 4/22 – Coachella Valley Music and Arts Festival – Indio, CA
5/17 – Madison Square Garden – New York, NY*
5/21 - Santa Theresa Festival - Saint Therese, QC
5/28 – The Forecastle Music Festival 2022 – Louisville, KY
5/29 - So What?! Festival - Dallas, TX
6/10 - Girl You Go! Festival - Warsaw, PL
6/11 - Arena Festival - Vienna, AT
6/13 - Plissken Festival - Athens, GR
6/15 – Bergenfest – Bergen, NO
6/16 – Sonar Festival – Barcelona, ES
6/22-26 - Sled Island - Calgary, CA
6/26 - Seattle Pride - Seattle, WA
7/10 – Mad Cool Festival - Madrid, ES
7/14 – Colours Of Ostrava – Ostrava, CZ
7/16 – Dour Festival – Dour, BE
7/17 – Lollapalooza Paris – Paris, FR
7/19 - KüçükÇiftlik Park - Istanbul, TR
8/7 - Untold Festival - Cluj, RO
8/10 – Øyafestivalen – Oslo, NO
8/11 – Way Out West – Gothenburg, SE
8/13 – Flow Festival – Helsinki, FI
8/15 - Sziget Festival - Budapest, HU
8/17 - Edinburgh International Fest, Edinburgh, UK
8/20 – Paredes de Coura Festival – Paredes De Coura, PT
8/26 - Hype Festival - Oberhausen, DE
9/23 - Firefly Festival - Dover, DE
* = in support of HAIM