Zola Jesus returns with first album in five years, new song
"Lost" is the first single from Arkhon, due in May.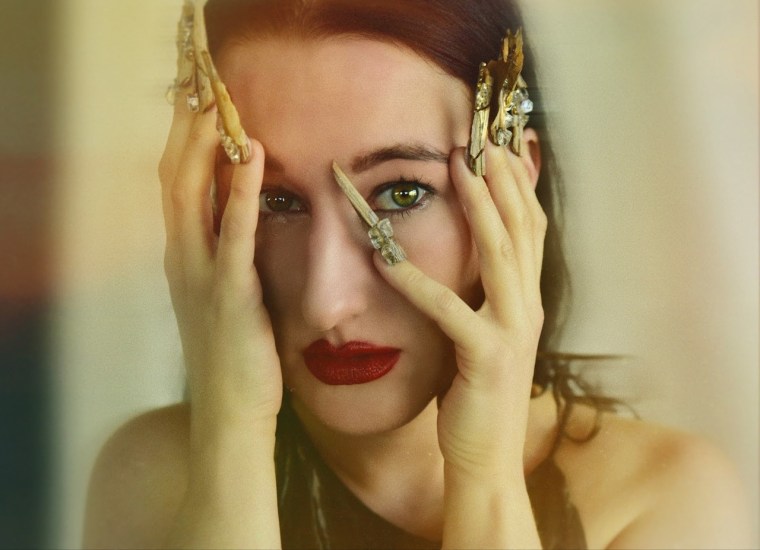 Zola Jesus has shared details of her sixth album and her first in five years. Arkhon is due on May 20 via Sacred Bones with a video for new song "Lost" available below. The "Lost" video was shot in the Cappadocia area of Turkey by director Mu Tunç.
Nika Roza Danilova explained the song in a statement, saying: "Everyone I know is lost. Lost hope, lost future, lost present, lost planet. There is a collective disillusionment of our burning potential. As we stray further from nature, we drift from ourselves. 'Lost' is a sigil to re-discover our coordinates and claim a new path."
On Arkhon Danilova worked with Randall Dunn (the Sunn O))) producer who also worked on Jóhann Jóhannsson's Mandy score) plus with drummer and percussionist Matt Chamberlain. It is the first Zola Jesus album since 2017's Okovi.
The album's title translates to "power" or "ruler" in ancient Greek, while also holding weight in the religious ideas of Gnosticism. "Arkons are a Gnostic idea of power wielded through a flawed god," Danilova explains. "They taint and tarnish humanity, keeping them corrupted instead of letting them find their harmonious selves. I do feel like we are living in an arkhonic time; these negative influences are weighing extremely heavy on all of us. We're in a time of arkhons. There's power in naming that."
Arkhon track listing:
"Lost"
"The Fall"
"Undertow"
"Into The Wild"
"Dead and Gone "
"Sewn"
"Desire"
"Fault"
"Efemra"
"Do That Anymore"