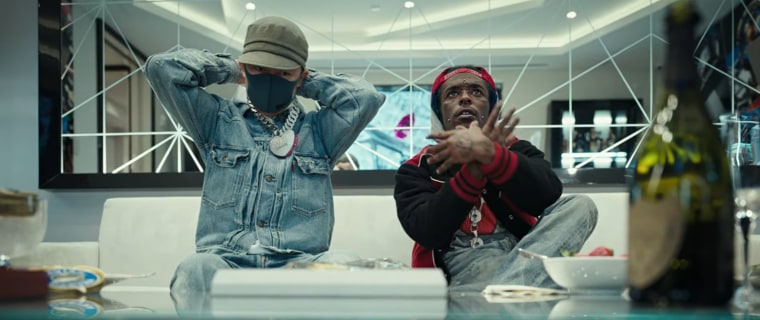 Lil Uzi Vert and Nigo have shared a video for "Heavy," their collaboration from the Bape founder's guest-filled new album I Know Nigo. In the video, Uzi and Nigo show off their jewelry collections and get fitted for chains. A$AP Rocky and Steven Victor pop in for cameos, too. Check it out below.
"Heavy" is the latest song from I Know Nigo to receive a video. Last Thursday, Tyler, the Creator shared a self-directed video for "Come On, Let's Go." In January, Nigo shared a video for A$AP Rocky's "Arya," the first single to be released from the album. Three other singles were shared ahead of the album's release: Kid Cudi's "Want It Bad," Pusha T's "Hear Me Clearly," and "Morë Tonight" with Teriyaki Boyz. I Know Nigo is Nigo's first album in nearly two decades.
Lil Uzi Vert's last solo album was 2020's Eternal Atake. In February, the Philadelphia rapper joined Mura Masa, PinkPantheress, and Shygirl on "bbycakes."