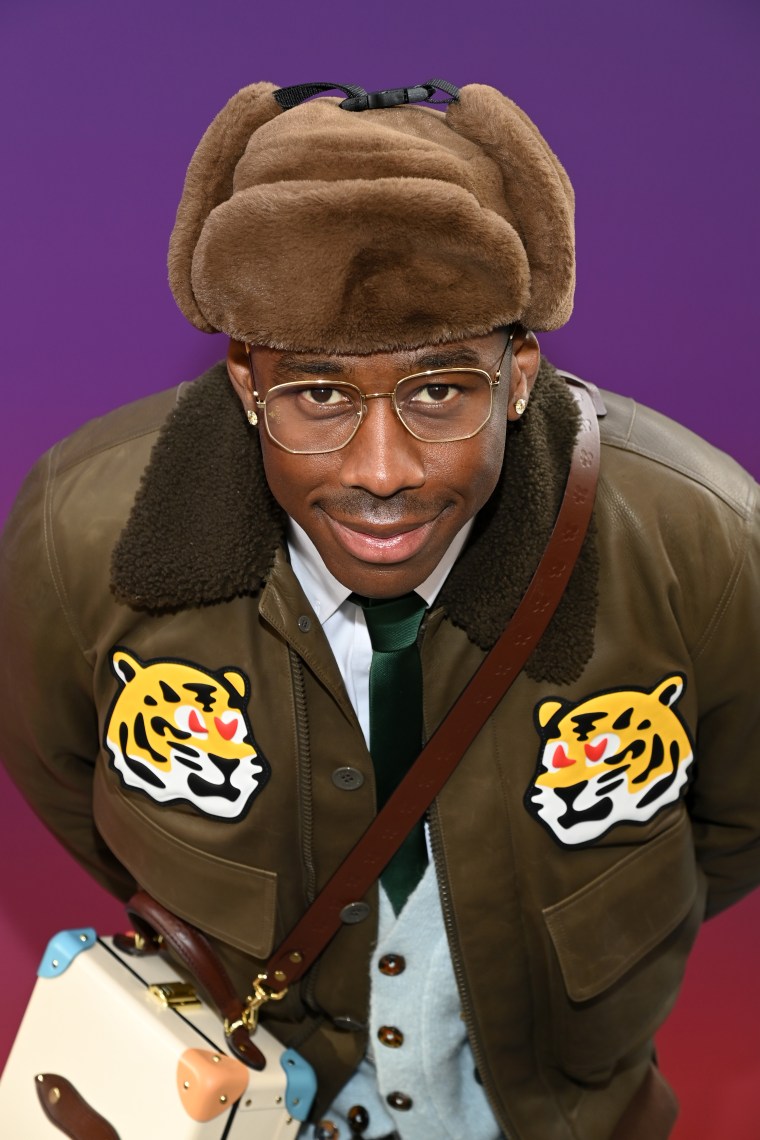 Last night, Tyler, the Creator won his second Grammy award as his album Call Me If You Get Lost edged out projects from Nas (King's Disease II), Kanye West (Donda), and J. Cole (The Off-Season) to win the Best Rap Album category at the 64th Annual Grammy Awards.
The category appeared on the untelevised pre-show, but Tyler wasn't in attendance anyway. After his win was announced, the 31-year-old rapper took to Instagram to deliver a celebratory speech while on a hike. The speech opened with Tyler thanking everyone involved with the creation of the album. Listen to his full speech below.
"First off, I'm hyped. Thank you to DJ Drama, you are fucking so important to rap music," he started. "Thank you to all of my friends for being my cheerleaders. Thank you to my whole team, the whole squad."
After that, he continued by going after some unnamed critics who he felt didn't respect his efforts on Call Me If You Get Lost.
"I know you're seething and angry and 'ugh, no one listens to that album,'" Tyler said. "These arena tours that are selling out says different. And if you put that much energy into something, maybe everyone would be proud of you, too."
DJ Drama found out about Tyler's win at J. Cole's Dreamville Fest while speaking with Wayno, Gia Peppers, and Rob Markman shortly before his set.
"Salute to Tyler, the Creator, he's a genius," Drama said. "To get that phone call, to be a part of history, to be a part of that album. For him to speak so highly of me and what Gangsta Grillz meant to him, it's a full circle moment... It's very humbling for me. When you're making history, you don't even realize you're doing it. Now we back at it. Tyler just won a Grammy off a Gangsta Grillz, some shit I started in the 4th Ward in my duplex apartment."
Read more about Call Me If You Get Lost, which we named one of our favorite albums of 2021.