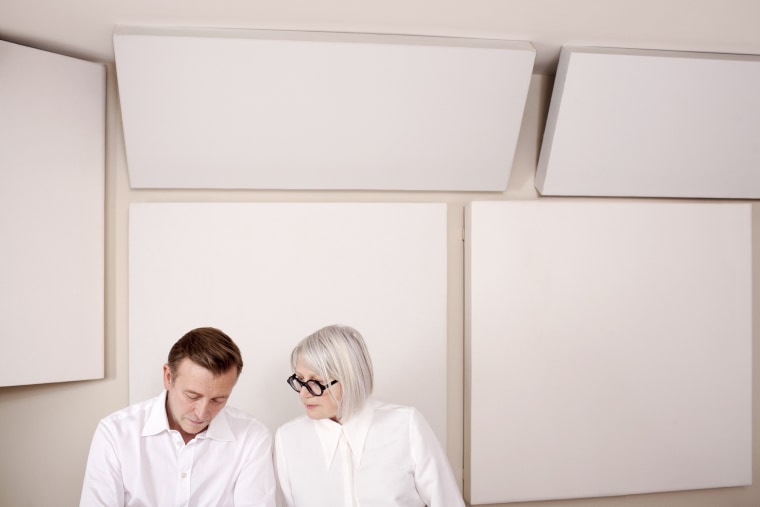 Cocteau Twins' Elizabeth Fraser has returned with her first official single in 13 years. "Golden Air" marks the founding of Sun's Signature, the duo of Fraser and her partner, Damon Reece, who has played drums on tour with Massive Attack for over 15 years. It's the lead offering from their newly announced self-titled debut, a five-track EP due out June 18 via Partisan.
The record is apparently two decades in the making, its disparate pieces floating in the ether since shortly after Cocteau Twins' disbandment in 1997. In the interim, Fraser has occasionally toured with Massive Attack as well, reprising her role on their 1998 album Mezzanine. More recently, she's helped soundtrack the English miniseries The Nightmare Worlds of H.G. Wells along with Reece, collaborated with Oneohtrix Point Never on Tales From the Trash Stratum," and worked Sigur Ros singer Jónsi to create "Cannibal."
The new Sun's Signature track features a Reece instrumental that's strong but subdued in service of Fraser's unmistakeable soprano cooing. It comes with a gorgeous visualizer from Anthony Tombling Jr., who turns his computer-generated lens on the unreal aspects of the natural world. Watch it below.