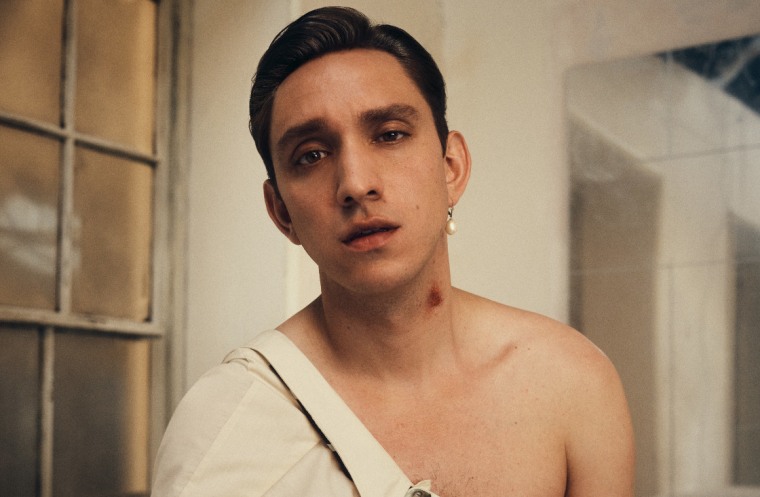 Last month Oliver Sim of The xx dropped his first solo single "Romance With A Memory" (complete with a drag queen-filled video) and today he returns with its follow up. "Fruit" is described in a press release as "a joyful celebration of queer identity and self-acceptance penned to his younger self" and comes with a video in which Sim is interviewed on a chat show before performing the song while a childhood version of himself watches on. Check that out below.
"My new song produced by Jamie xx. Music video directed by one of my absolute favourite directors: the sexy, hilarious, scary and soulful Yann Gonzalez," says Sim in a statement. "Dig in and I hope you enjoy. In five weeks' time I will be playing my first ever solo shows in London, Paris, Berlin, New York and L.A. Joined by some very talented new friends. I'll be playing my extensive back catalogue of two songs and something extra ;) Come see me."
As Sim says, he will be playing a run of solo shows in May, starting with a home town gig at Shoreditch Town Hall in London on May 10. He will then venture to Paris and Berlin before a pair of U.S. dates in New York and Los Angeles. See below for Sim's full schedule.
Oliver Sim will play:
May 10 Shoreditch Town Hall, London
May 11 Gaite Lyrique, Paris
May 13 SchwuZ, Berlin
May 15 Bowery Ballroom, New York
May 17 Masonic Lodge at Hollywood Forever, Los Angeles