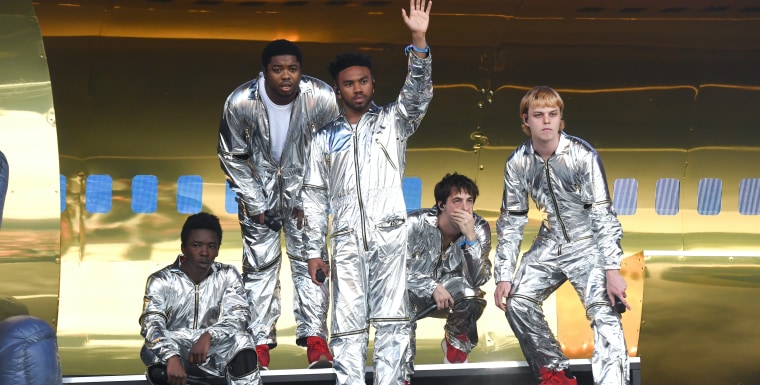 This post is sponsored by Unshackled Wines, official wine of VIP at Coachella. Create your own Coachella VIP experience at home by purchasing the Unshackled Coachella Bundle. The first 100 purchases will be gifted a FADER poster.
BROCKHAMPTON revealed their final album will be released later this year.
During their Saturday night set at Coachella, the band played a trailer for "The Final Album 2022" at the end of their set. Kevin Abstract also made the same announcement shortly afterwards on Twitter by simply writing, "the final brockhampton album 2022."
BROCKHAMPTON also said that their two Coachella performances would be their "last shows ever," before adding that they were "not coming back."
However, the announcement doesn't come from out of the blue. Back in January, BROCKHAMPTON canceled their 2022 world tour and stated they were going on an "indefinite hiatus." At the time, the band also said their "final performances as a group" would be their gigs at London's O2 Arena Brixton and Coachella.
As of right now, BROCKHAMPTON appears to still be playing Coachella weekend two.
See photos from the show and Abstract's tweet below.