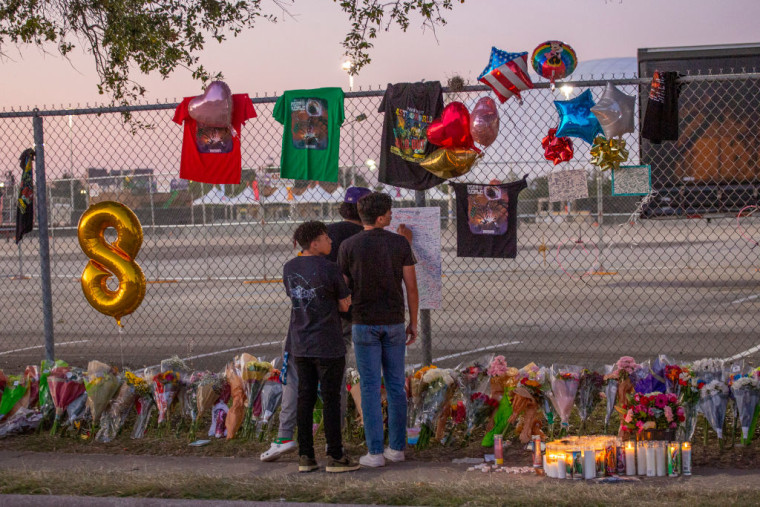 A report from the Texas Task Force on Concert Safety published this week details five areas in which improvements are needed if another tragedy like the one at Travis Scott's Astroworld is to be avoided in future. Rolling Stone reports that the findings, shared by the group on Tuesday, include improvements to security training and communication as well as a need for consistent permitting process across Texas. 10 people died and hundreds more injured at Astroworld in November last year after a crowd rush during Scott's headline set.
The report cites event permitting rules within unincorporated areas of Texas as a major cause for concern. "A consistent permitting process could have helped established jurisdiction and authority over ultimate event shutdown in the face of a life-threatening incident," the report reads. A universal permitting template was recommended by the task force.
Training for security working at large scale events must also be increased and improved on, risk management to be a priority during preparations, and a centralized hub for information to be made available. The group feedback also focussed on the need for Unified Command and Control (UCC): "The ultimate function of a centralized on-site command and control group is to establish authority and process for pausing or canceling a show in response to a safety incident."
Last month Scott was accused of in court of violating a gag order preventing him from discussing the Astroworld 2021 tragedy. Scott and Live Nation, the promoter behind Astroworld, are facing billions in potential damages in an Astroworld lawsuit, which was combined from hundreds of separate lawsuits into one earlier this year. 10 people were killed by compression asphyxia and hundreds were injured at the event after a crowd surge caused mass panic and injuries both serious and fatal.
In recent weeks the rapper has begun making his way back into the spotlight, erecting a series of billboards near the Coachella festival site and playing a surprise live set at an after-party.