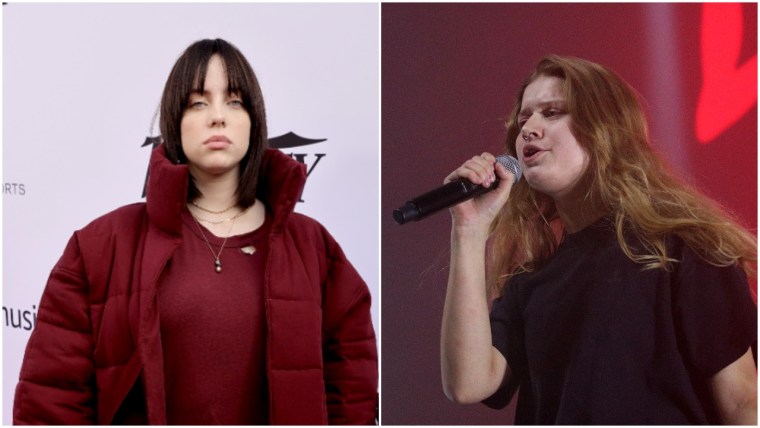 This post is sponsored by Unshackled Wines, official wine of VIP at Coachella. Create your own Coachella VIP experience at home by purchasing the Unshackled Coachella Bundle. The first 100 purchases will be gifted a FADER poster.
Billie Eilish made girl in red's Coachella extra special.
Ahead of the girl in red's weekend two set, Eilish surprised the singer-songwriter — whose real name is Marie Ulven — with the prestigious Spellemann award. Known as the Norwegian Grammys, Ulven earned the coveted Album Of The Year award for her critically acclaimed debut, If I Could Make It Go Quiet, which she discussed on The FADER Interview podcast earlier this year.
Ulven was also awarded the title of Songwriter Of The Year after earning a record-breaking seven nominations — the most in Spellemannprisen history — including Song Of The Year for her Finneas-produced "Serotonin." However, the artist wasn't able to make it to the actual ceremony, which is why Eilish was the one who delivered her statuette.
In a video of the presentation, Ulven can be seen entering a tour bus and is surprised to see Eilish, who then hands her the Spellemann for Album Of The Year.
"What the fuck?!," Ulven says. "What the actual fuck?! That's a Norwegian Grammy."
Eilish, who acknowledged the importance of the honor, then goes on to congratulate a still-shocked Ulven.
"This is so weird!," she says. "Dude! I did not expect this."
girl in red is slated to perform at Coachella weekend two later today, while Eilish will close out the festival as the Sunday headliner.
Watch Eilish present the award below and listen to our podcast episode with Ulven here.