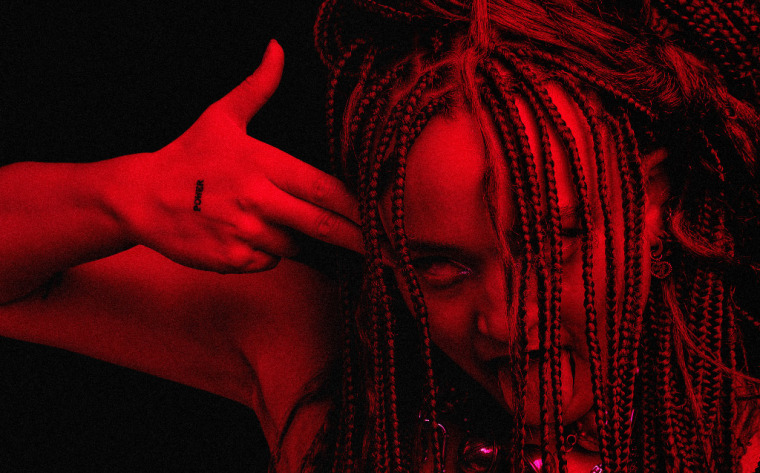 When U.K-based Connie Constance released her last single, the brash and heartfelt "Prim & Propa," she spoke to The Guardian about the tough realities of making it in the music industry. She discussed wanting to make guitar music but feeling pushed into R&B by her label. She hoped that the recent success of Arlo Parks will signal a change ("Hopefully it's more like: 'Oh yay, Black people can make indie music'") but sounded doubtful. Listening to new song "Miss Power" it's hard not to imagine it being the precise kind of energy that dragged her through that period and into a new, happier place.
"Miss Power" practically sprints from the get-go with Constance's lyrics about "kicking down doors" and not needing "a savior" rattled off like machine gun fire. Guitars duel back and forth while the rapid percussion adds pace and power to Constance's words. Some move too fast to discern, others ("Ain't nothing going to stop my fun") come through like pointed messages at a political rally.
"This song is about being in your power, feeling free from any mental or physical or financial restraints," Constance says in a statement. "This is my fuck you, and your opinions, I don't need you, I've got me song. It's the wake up call that I needed and I hope it can do the same for anyone who needs it. It can be pretty lonely sometimes working towards a goal by yourself or with a handle of fairies. Having to get up everyday, maybe working a part time job that you hate whilst trying to still see yourself as the star that you are. So I wrote this song last year cleaning fucking toilets before the studio and it's for everyone out there that needs some motivation."
Check out the "Miss Power" video below.