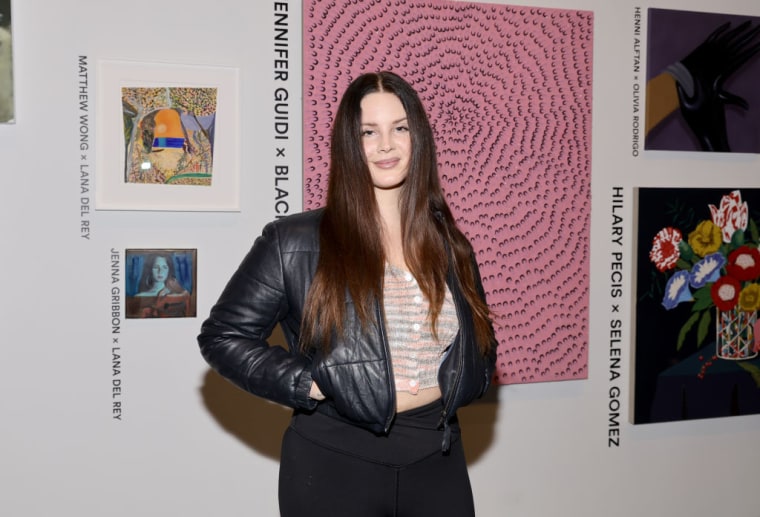 Father John Misty has shared a cover Lana Del Rey recorded of his song "Buddy's Rendezvous." Both the original and the cover featured on his latest album Chloë and the Next 20th Century, with Del Rey's version available digitally for the first time today. Scroll down to hear her take on the track.
Prior to today, the Del Rey version of "Buddy's Rendezvous" was available only on a 7" included in the deluxe boxset release of Chloë and the Next 20th Century. That album was released in April and features the singles "Funny Girl" and "Goodbye Mr Blue." He will embark on a North American tour in support of the album this summer.
In a statement accompanying the video, director Emma Elizabeth Tillman said: ""Buddy's Rendezvous" is a world unto itself. It is a place out of time. My dream for the video is that it would surrender itself to the power of the song. An unnamed man (played by Craig Stark), fresh out of jail and down on his luck makes his way across the fractured landscape of Los Angeles to meet his daughter (played by Arrow DeWilde). All the while he is beset by memories of a more innocent time. Despite her hesitance, his daughter and her boyfriend (played by Gilbert Trejo) agree to meet her father and find moments of sadness and sparks of tenderness in the connection made. Although the video and the song can be considered love letters to Los Angeles, the themes are universal. Disappointments, regrets, forgiveness, tenderness, perseverance, and love."
Lana Del Rey's most recent album, Blue Banisters, was released last year. In January of this year she shared new song "Watercolor Eyes" in an episode of HBO's Euphoria.