Few festivals have accumulated the level of respect and reverence that attendees hold for Primavera Sound Festival, and even fewer (if any) have managed to sustain it. For twenty years now—sixteen of them at its current location, Parc del Forum on the northern coast of Barcelona—the festival has cultivated a vanguard reputation for its genre-agnostic and (as of 2019) gender-balanced international lineups. There's a reason people travel from across the globe to experience its magic: They don't go to Primavera to see what promoters and agencies want you to see, they go to Primavera to fall in love with music all over again.
Last spring, following a three-year pandemic-induced slumber, Primavera announced its elaborate return for 2022. Instead of just one weekend, they'd have two; the first lineup honoring what had been planned for 2021 and the second more reflective of the sound of 2022. Those strong enough to tack another day onto their extended bender were invited to "Brunch on the Beach," an all-day rave headlined by Nina Kraviz and Peggy Gou on the final Sunday of the festival.
The days in-between each weekend would be dubbed Primavera a la Ciutat, a SXSW-esque takeover of Barcelona in which hundreds of gigs and panels would be strewn across the city, with festival wristband holders gaining priority access. "After COVID, venues were some of the spaces here that had suffered the most" explains Marta Pallarès, head of international comms strategies for the festival. "We wanted to give back to them… and they're thrilled that the international wave of artists is back."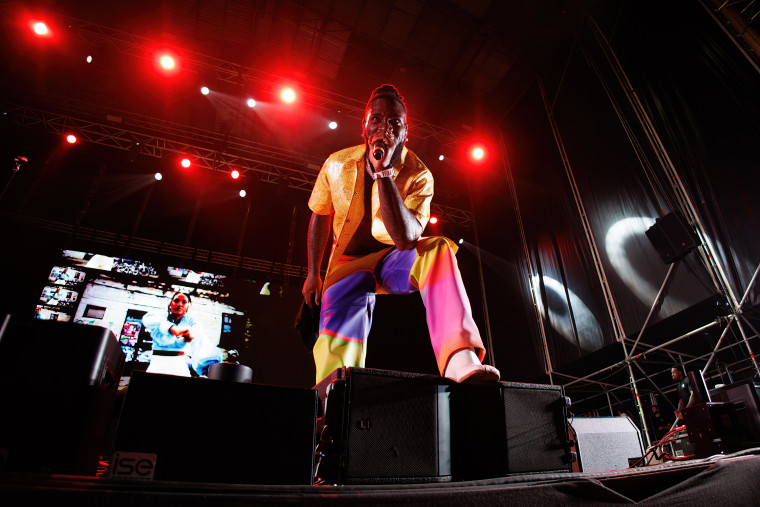 With eleven days of back-to-back programming, Primavera 2022 would have been a massively ambitious undertaking even if it wasn't coming at a time of heavy travel restrictions and global uncertainty as to whether things can ever truly go back to the way that they once felt before. As COVID forced a number of artists to drop from the lineup in the weeks, days and hours leading up to the festival, the logistical improbability of its proposed scale began to feel more palpable. Could Primavera really pull this off or was the party too huge to be true?
Behind the scenes, organizers scrambled to settle a dispute with the neighboring municipality of San Adrián de Besos, the home of Primavera BITS where most of the festival's techno-leaning acts were due to play. Eventually, they agreed to limit the capacity of the park space to 50% of its typical limit. This meant organizers were forced to shut off the main bridge connecting BITS to the festival in an effort to reduce foot traffic. Furthermore, it forced the festival to abruptly change the already-promised Brunch on the Beach to a ticketed event, a move that was justifiably met with outrage on social media upon announcement.
According to some attendees, chaos reigned on the first day of weekend one, with limited access to water, understaffed bars, and complaints of overcrowding — maybe in part due to the overwhelming sensation of being one in a crowd of 66,000 for the first time in years. I cannot speak for their experience, but given the relaxed atmosphere of weekend two — which saw roughly 80,000 attendees p/day — I can say with confidence that any kinks were swiftly ironed out.
Primavera Sound in the year 2022 still feels as near-utopian of a festival experience as when I first attended back in 2017. The most glaring update was the new placement of the main stages: where Primavera's largest platforms once faced each other, they now exist side-by-side, a move that Pallarès attributes to more effective crowd control. In theory this makes sense, but in execution, it manifested in a bit of bottleneck blockage, making trekking out to see the headliners — weekend two dominated by mid-aughts indie royalty such as Tame Impala, M.I.A., Gorillaz, Phoenix, the Yeah Yeah Yeahs, and Interpol — more of an endeavor than it perhaps once felt before.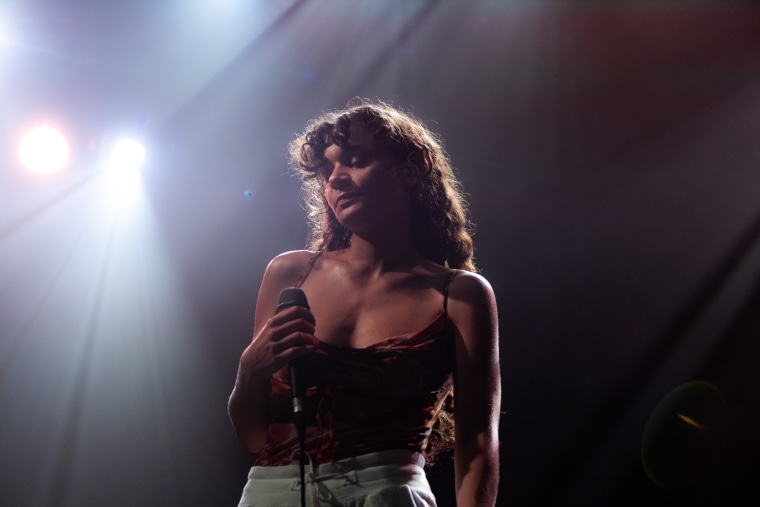 Anyhow, it was those who strayed beyond the allure of the main stages that were rewarded most generously. It's difficult to think of another circumstance where you could chase Dua Lipa's ultra-polished disco bombast with Mdou Moctar's sprawling Tuareg scorchers, but somehow on Thursday night at Primavera, it felt like a sensical path. Friday staggered visceral performances from the likes of Russian duo IC3PEAK and Indonesian band Senyawa with standout shows from Lorde and Burna Boy, a ridiculously fun, Enya-sampling DJ set from Grimes DJ set and Danny L Harle ushering in the sunrise in Harlecore fashion. The festival concluded Saturday with one of Sky Ferreira's first gigs in years, a pummeling introduction into Mura Masa's new record demon time, dueling (but equally gripping) sets from Jessie Ware and Viagra Boys, Megan Thee Stallion shutting down the main stage, and Turkish psych-pop troupe Altin Gun somehow managing to enchant a thoroughly-fried crowd at 4 a.m.
While many of the festival acts also performed mid-week at various Ciutat shows, massive lines made it difficult to take full advantage of the promised bounty. That same sense of exclusivity extended into the festival grounds itself. Certain smaller stages such as the NTS stage and Boiler Room x Cupra stage had strict limited entry (with good reason, as Kenny Beats' crowd had ruptured the floor of the former stage on weekend one). This meant catching coveted sets from acts such as Erika de Casier, Namasenda, Two Shell, Mechatok, or Ela Minus would require etching out queuing time into an already packed schedule. "We don't want to say 'okay, if some people can't get in, we're not going to program it,'" Pallares explains. "We'd much rather have happy people inside and complaining people outside, then not have a show at all."

But even if you die by the sword (one of an impossibly stacked lineup, overlapping set times and well-distanced stages), you mostly live by it. The weekend was so brimful of revelatory moments that missing one practically guaranteed you'd seize another. Ask me what the most memorable part of the weekend was and I might tell you it was when Jay Electronica began throwing every piece of gear offstage before inviting the entire audience up to join him and promptly walking off just fifteen minutes into his weekend-opening set. Or when 2ManyDJs slung out a new SoulWax remix of Rosalía's "BIZCOCHITO" much to the cracking delight of her home province. Or when cartoon waffles began falling during "Bruxelles je t'aime," the closing number of Angéle's star-affirming turn at the Binance stage. The festival's purest thrills are in these unexpected, fleeting moments of diversion, and they're everywhere.
What could Primavera be if removed from the context of its inimitable vibe — if attendees didn't have to scale the brutalist architectural context of Parc del Forum to get from stage-to-stage, if its lineups weren't blanketed under the decadent hues of the Balearic sunset? Later this year, the festival will attempt to replicate the alchemy in a westward expansion beyond its Iberian roots and into Los Angeles, Santiago, Buenos Aires, and finally, Sao Paolo. When it returns to Spain next summer — for which Pallares teases the lineup is nearly finished — one of the two weekends will be hosted in Madrid for the first time in Primavera history. Whether these global aspirations are successful remains to be seen, but judging from the past week, it feels like there's no better festival equipped for the challenge.