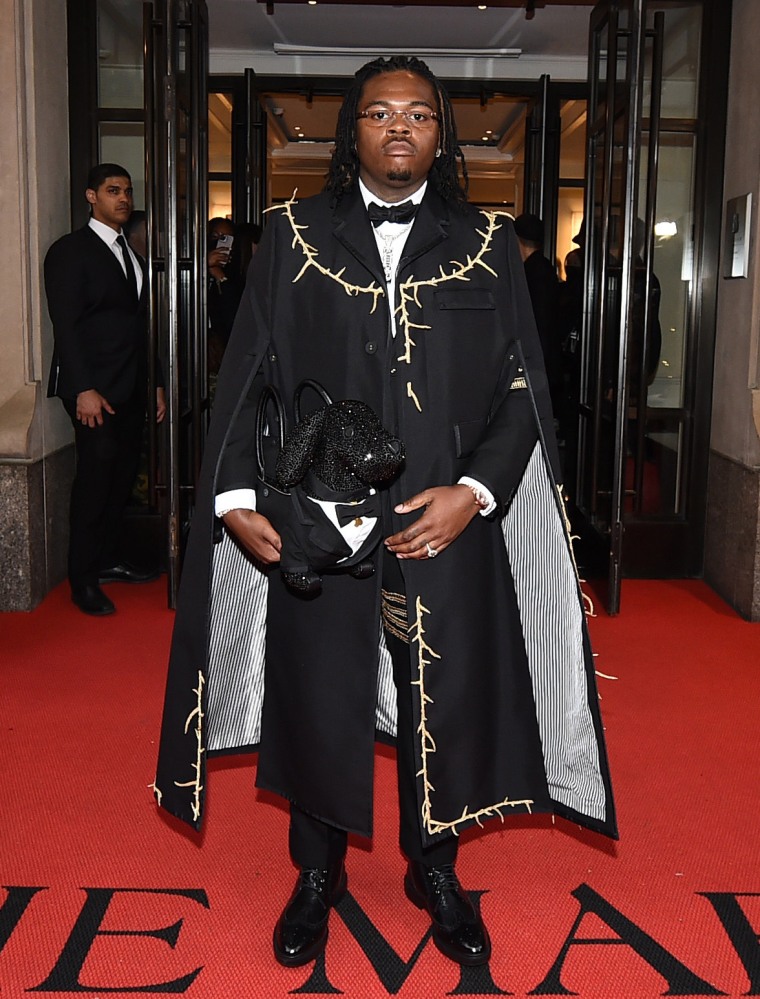 Gunna's chances of pre-trial release are significantly lower after a Georgia judge denied him bond for the second time in a Thursday hearing, Billboard reports and Gunna's attorney Steve Sadow confirms. Fulton County Superior Court Judge Ural Glanville, who first turned down Sadow's bond proposal in late May, refused to reconsider his decision, citing his earlier concern that the Atlanta rapper, whose legal name is Sergio Kitchens, would intimidate witnesses if released.
Kitchens is currently incarcerated on a single charge of conspiracy to violate Georgia's Racketeer Influenced and Corrupt Organizations (RICO) act, one of 56 charges brought against 28 purported members of the alleged criminal street gang Young Slime Life — overlapping but not to be confused with the record label Young Stoner Life, according to state prosecutors. Young Thug, the founder of Young Stoner Life Records and the alleged leader of Young Slime Life, is also under indictment and has also been denied bond twice. The trial is scheduled to begin on January 9, 2023.
"The prosecution again produced no evidence at all; instead, it chose to rely on vague and non-specific allegations and speculation through the statements of the prosecutor alone," Sadow told Billboard after the hearing. "Gunna deserves better from our justice system."
Indeed, the evidence against Kitchens is limited in comparison to the evidence facing the vast majority of his codefendants. Among the 182 "acts in furtherance of" the aforementioned conspiracy, Gunna is charged with nine — five of them related to 2017 a traffic stop also involving Young Thug, in which drugs and weapons were seized but another passenger claimed them as his in the ensuing felony case; one tied to a 2018 traffic stop, also with Young Thug, in which weapons were found in the car behind the one in which the two rappers were riding; and three strictly based on Kitchens' song lyrics and jewelry he wore in music videos.
"Justice is not being served by keeping Gunna in jail awaiting trial," Sadow wrote to The FADER. "How will he get these days back when a jury finds him not guilty!"